OnlineMBA.com is an advertising-supported site. Featured or trusted partner programs and all school search, finder, or match results are for schools that compensate us. This compensation does not influence our school rankings, resource guides, or other editorially-independent information published on this site.
Are you ready to discover your college program?
Credit: Luis Alvarez / DigitalVision / Getty Images
Management roles in business can take on various forms. Some leaders oversee teams or departments, while others manage multiple sectors of one firm. Executives tend to have the most diverse responsibilities in an organization's leadership.
According to Data USA, the 2020 workforce comprised 15.2 million people in management positions. These roles often come with more responsibilities, but also with higher salaries.
Professionals may pursue management positions because they allow for autonomy, creativity, and career opportunities.
Managers can impact their organizations positively. For instance, they might enact rules that strengthen healthy company culture. Or, they might hire well-rounded people with skills that fill the company's workforce gaps.
Of course, managerial roles can also be challenging. Not only are managers responsible for their tasks, but they also need to ensure their teams are productive and adhere to company policies.
Managers must handle conflicts within teams, motivate others, and learn to highlight the strengths of diverse groups.
Organizations may fill management positions through direct hiring or in-house advancement. Direct hiring sometimes fills a position quickly.
Advancement from within the company may take a bit more time, as a candidate could need training to transition into their new role. However, many organizations prioritize advancements to recognize staff members who exhibit an exceptional work ethic and dedication to their companies.
In this guide, learn more about the traits of an effective manager and why they are essential for business and team success.
Management Styles
Managers take different approaches to leading their teams. Explore a few common leadership styles below.
Authoritative
Leading by example is one way authoritative leaders motivate their teams. Although these leaders state what they need and want to happen clearly, they do not use commanding or authoritarian approaches. Instead, they outline objectives and expectations and focus on ways to inspire their teams to work toward those goals.
Advantages: These leaders communicate clearly and motivate effectively so that all team members are on the same page.
Challenges: The in-charge persona of an authoritative leader can feel overbearing, especially if they micromanage.
Transformational
Transformational leaders are innovators that inspire growth and change within an organization. By accepting and adapting to change, they motivate their teams to become better workers and potential leaders.
Advantages: This approach works well for teams of creative, open-minded thinkers. When change leads to success, teams can feel even more empowered.
Challenges: Some teams may feel overwhelmed by a constant need for creativity and flexibility, which could cause burnout.
Consultative
Consultative management prioritizes the opinions and ideas of all team members. Ultimately, the manager makes the final say. However, consultative leaders often weigh all ideas carefully to make decisions.
Advantages: This inclusive management style gives all employees a voice. As a result, teams might feel a strong connection to their manager, and be inspired to continue creating solutions to problems.
Challenges: Consultative managers need to make time to gather opinions from staff, which could mean more meetings and time away from working on projects.
Coaching
Coaching leadership guides team members to do their best work through mentoring and motivation. Managers who prefer this style use their teams' strengths and find ways to improve their weaknesses.
Advantages: Staff gets personalized training and feedback from a manager, which could significantly improve their performance. Coaching leadership can also form strong bonds between management and employees.
Challenges: This approach is more individualistic; managers must find time to provide coaching and feedback to each employee. This may take away group team-building time.
Effective Manager Traits
Supportive
Managers often oversee multiple people, teams, or departments — each with varied strengths, weaknesses, and goals. A manager's primary responsibility is to support each team member and group through open communication, direction, and feedback.
Effective leaders seek the opinions of their teams, learn what they need to succeed, and support them through coaching, professional development, and resources.
Problem-Solving
Managers work through each step of the problem-solving process, including identifying, analyzing, and planning solutions to an issue. Effective managers solve conflicts within teams, such as poor communication or a lack of productivity.
Innovative
Innovation is one of the most important traits an effective manager can have, especially in today's technology-driven climate. Innovative leaders seek unique solutions to drive a company's growth and team's productivity. They motivate their teams to think creatively to create groundbreaking products, services, and processes.
Collaborative
Leaders encourage collaboration within their teams and drive collaboration by example. They work alongside their supervisors and employees to reach common company goals and complete tasks. Hosting meetings, professional development events, and team-building activities can help managers foster collaboration.
Communicative
Effective managers communicate clearly and openly. They understand how to delegate, provide feedback, and handle team conflicts. Active listening to subordinates and supervisors is a crucial part of communication for managers.
Accountable
Accountability builds trust between managers and their teams. Accountable managers are honest about their weaknesses. They understand how to use their team members' strengths to fill in the gaps. They also admit to their mistakes and are open about their struggles, empowering their teams through transparency.
Authoritative
Authoritative leaders have confidence and control over their team, but without being authoritarian. They maintain empathy, support, and accountability while emphasizing their role as a leader. Authoritativeness can create clear boundaries between management and subordinates.
Insights from a Vice President of Corporate Communications

Gina Katzmark
How did you start your career in management? Was that always the goal or something that evolved over time?
My kindergarten teacher wrote "bossy" as a comment on my very first report card. It made me sad because I thought that meant I wasn't a good classmate.
Fast forward 20+ years, and that teacher tracked me down after I spoke to her Rotary club. She wanted to tell me how proud she was of me. I made sure to remind her that she called me "bossy" and said, "Guess what, now I am the boss."
I never set out with a goal to be in management. Managers of mine very early in my career recognized that I was a responsible person with the emotional intelligence to solve organizational problems.
How would you describe your management style or philosophy?
Empathy is the key to leadership. Listen to understand, and provide your team with the tools for success. Be clear about expectations and deliver sincere, specific feedback. Respect individuals enough to have the difficult conversations in private.
"Empathy is the key to leadership."
How has your management style changed over the years?
As a rookie manager, I had a tough façade and was more abrasive. Most of my direct reports were older than me, and I believed that I needed to act a certain way to be seen as a credible authority figure. After a couple of years, I learned that respect and trust are earned, and you don't need to be viewed as tough or scary to be effective.
What have you learned about management that one simply cannot learn from a textbook?
You need to manage up just as much as down. The relationship you have with your supervisor has a tremendous influence on how well you can lead your team.
What are some successes you've had with management? What are some failures you've had with management?
I have always viewed successful management through the lens of how my team members have developed and succeeded. It makes me smile when I see or hear about them sharing some advice they learned from me.
My biggest failures involve failing to set boundaries with my personal time. I have let jobs "own me" by dropping anything and everything, whenever asked. That can lead to personal burnout and can stunt the growth of aspiring managers.
How important is it for a manager to have a mentor?
It is valuable to have someone you can talk to from outside of your organization, to receive independent advice and feedback. Sometimes management can feel like being on an island. Having a person or persons to look out for you without an agenda is refreshing.
What advice would you give someone who is new to management?
Maya Angelou said it better than I can. "People will forget what you said, people will forget what you did, but people will never forget how you made them feel." With that in mind, lead with a conscience and don't be a jerk.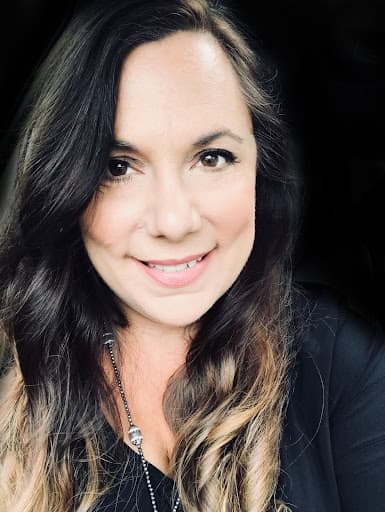 Gina Katzmark
Gina Katzmark is the vice president of corporate communications for brand experience agency Engine Shop and its sponsorship valuation and consulting firm, IEG. She is a former television journalist and newsroom manager, serving in such roles as reporter, producer, executive producer, managing editor and news director. She transitioned out of the news business after 15 years and earned an MBA from Wake Forest University in 2013. Prior to joining Engine Shop, Gina was a senior global communications director at Nielsen Sports and Entertainment (Repucom), the director of external affairs at the University of Minnesota Duluth, and a communications director for the Wake Forest University School of Business.
Common Questions About Effective Management
What is the most effective way to manage?
Organizations create management teams based on principles and leadership roles that work for them. In most cases, effective management requires empathy, communication skills, and a strong desire to work collaboratively and encourage collaboration.
What makes a manager effective?
Communicative, supportive, and innovative are examples of common effective manager traits. Additionally, successful leaders tend to have excellent communication skills, hold themselves accountable, and know how to drive collaboration.
Why is effective management important?
Effective management keeps projects moving and teams working toward common company goals. Without effective leaders, a business may waste resources, have difficulty planning for the future, and fail to work toward necessary objectives.
---
Reviewed by: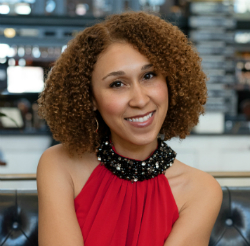 Krystal Covington, MBA
Krystal Covington, MBA, is a business growth strategist with 15 years of experience in marketing and public relations. Her company, Go Lead Consulting, provides clients foundational tools to build new client and customer relationships.
Covington founded Women of Denver, one of the largest privately held membership organizations in Denver, Colorado. Her program helps women increase their business acumen, sharpen leadership skills and connect with other high-achieving women. Covington received her MBA from Western Governors University in 2012.
Krystal Covington is a paid member of the Red Ventures Education Integrity Network.
Page last reviewed September 18, 2022
Featured Image: Luis Alvarez / DigitalVision / Getty Images
Search Programs by Concentration
View schools and degrees from across the country.
Find the right program to advance your career.