Best HBCU Online MBA Programs 2022
Updated April 15, 2022 | Liz Simmons
Are you ready to discover your MBA program?
Colleges and universities across the U.S., including historically Black colleges and universities (HBCUs) offer MBAs. During legal segregation in the U.S., HBCUs offered an education to Black Americans when most other institutions excluded them. These institutions continue providing educational experiences to Black Americans and other students.
HBCUs host at least 23 MBA programs with accreditation from the Accreditation Council for Business Schools and Programs or Association to Advance Collegiate Schools of Business. MBA applicants can find graduate business programs at HBCUs in Alabama, Georgia, Mississippi, and other states.
This page discusses the benefits of choosing an HBCU online MBA program. Further below, find our ranking list of the best HBCU online MBAs.
History of HBCUs
People, like the Quakers and the Episcopal church, started founding historically Black colleges and universities in the 19th century. The first three recognized HBCUs existed before the Civil War. Richard Humphreys established the first HBCU, the African Institute (later Cheyney University), in Pennsylvania in 1837.
After the Civil War, southern and border states would not admit Black students into universities.
HBCUs invited Black students and learners of other races to earn college degrees when other institutions of higher learning often denied people of color access. HBCUs became centers of Black cultural, political, and economic activity and influence.
HBCUs still play an important role in educating Black students in a supportive environment that fosters community and leadership. Historically Black colleges and universities make up 3% of all American colleges and universities, yet nearly 20% of Black graduates attend an HBCU.
Traditional programs at early HBCUs focused on basic education and training that prepared students for trades or to become teachers. Business programs started at HBCUs in the 1930s.
Historically Black colleges and universities make up 3% of all American colleges and universities, yet nearly 20% of Black graduates attend an HBCU.
The U.S. Department of Education identifies 107 HBCUs in the country, with three currently closed. Most HBCUs are located in the southern U.S. states. Alabama, Georgia, and North Carolina have the highest numbers of HBCUs.
Training Diverse Business Leaders
Minority populations are underrepresented in entrepreneurship. According to the 2019 Annual Business Survey, minority-owned businesses make up only 18.3% of all businesses with paid employees in the country.
HBCU online MBA programs help increase diversity in business by preparing Black students and other people of color for business careers in a safe, supportive school environment.
By contrast, the 2020 census shows people who identified themselves as a race other than white alone made up 38.4% of the U.S. population, demonstrating a clear imbalance between populations and entrepreneurship.
Economic conditions like the racial wealth gap and discriminatory financing practices can make it harder for Black entrepreneurs to start companies. These conditions also mean Black business owners in the U.S. often operate with less capital than their white counterparts.
HBCU online MBA programs help increase diversity in business by preparing Black students and other people of color for business careers in a safe, supportive school environment. Students get valuable networking opportunities, mentorship, and access to alumni databases.
The more affordable tuition typical at HBCUs means that students may be able to graduate with less debt, another potential stumbling block for starting a career in business. A 2011 article in The Network Journal, a publication focused on Black professionals and small business, reports that 12.5% of Black CEOs attended an HBCU.
Explore some benefits of diversity in business at the link below.
Why Enroll in an HBCU MBA Program?
Enrolling in an HBCU online MBA program can be a good option for any business major, not just Black students. Attending an HBCU can expose learners to diverse perspectives. This can expand learners' understanding of the world and teach them how to work more effectively with people from different backgrounds after graduation.
Other benefits of attending an HBCU MBA program include a positive student experience, strong alumni network, and improved affordability. We explore some of these benefits below.
Diversity: Although historically created to serve Black Americans, HBCUs value diversity. Attending a diverse college offers educational benefits and prepares students for success in a multicultural, global world after graduation. Diversity is increasing at HBCUs: In 2020, non-Black students comprised 24% of HBCU enrollment, compared to 15% in 1976.
Student Experience: HBCUs offer a student experience rooted in their important role in the history and culture of Black America, and resistance to racism and inequality. Black students, and those of other races, can expect HBCUs to offer supportive, respectful learning environments.
Strong Alumni Network: HBCUs often boast robust alumni networks that offer great value to students during school and after graduation. Alumni offer mentorship, provide career assistance, and encourage their employers to recruit at HBCUs for interns and employees.
Affordability: Students looking for an affordable option may want to consider an HBCU. Historically Black colleges and universities often cost less to attend than other traditional universities and colleges, with tuition 30% less on average compared to other schools. Over 70% of HBCU students qualify for federal Pell grants.
Why You Should Get Your MBA Online
Earning an MBA degree online offers convenience, especially for working professionals. Instead of committing to attend class at a specific time and place, online students can learn anytime and anywhere. Other potential benefits include flexibility, networking, affordability, and global opportunities.
Flexibility: An online MBA provides greater flexibility than an on-campus program. Instead of adjusting work schedules or family life to fit class times, online MBA candidates can complete most coursework around their other obligations from the comfort of their own home.
Networking: Many online MBA programs attract students from different states and other countries. The geographic diversity found in many online MBA cohorts makes networking opportunities particularly beneficial. Some programs offer in-person intensives that foster fast bonding with classmates and instructors.
Affordability: Students seeking an affordable MBA can sometimes save money by choosing an online degree. Distance programs that offer accelerated tracks and let students graduate more quickly sometimes cost less than in-person MBAs. Online learners can also save money by continuing to work while in school.
Global Opportunities: Online MBA programs may offer global opportunities like study abroad trips, international business internships, and fieldwork projects in foreign countries. Schools that offer MBAs through distance education sometimes enroll students from around the world, which also allows for global perspectives in class discussions.
The Top Five Online HBCU MBA Programs of 2022
Historically Black colleges and universities (HBCUs) offer some of the best online MBAs for current or aspiring business professionals.
Explore our ranking of the top online HBCU MBA programs for 2022 accredited by AACSB. Learn more about how we rank our schools below.
Common Questions About Online HBCU MBA Programs
---
Can anyone go to an HBCU?
Yes. Anyone who meets the institution's admission requirements can apply to an HBCU. Enrollment of learners from diverse backgrounds is growing. In 2020, non-Black students comprised 24% of HBCU enrollment, compared to 15% in 1976.
Do most HBCUs have online programs?
Almost one-third of HBCUs offer online degree programs. Historically Black colleges and universities with online programs include Hampton University, St. Philip's College, and North Carolina Central University.
What is unique about an HBCU?
Historically, HBCUs ensured that Black students could receive a quality education during segregation, and even before the Civil War. They contributed substantially to improving the lives of Black Americans and continue to make a lasting impact on American cultural, political, and social life.
Which HBCUs have MBA programs?
Historically Black colleges and universities offer 23 accredited MBA programs. Some HBCUs with MBA programs include Howard University, Alabama A&M University, North Carolina Central University, and Jackson State University.
Reviewed by: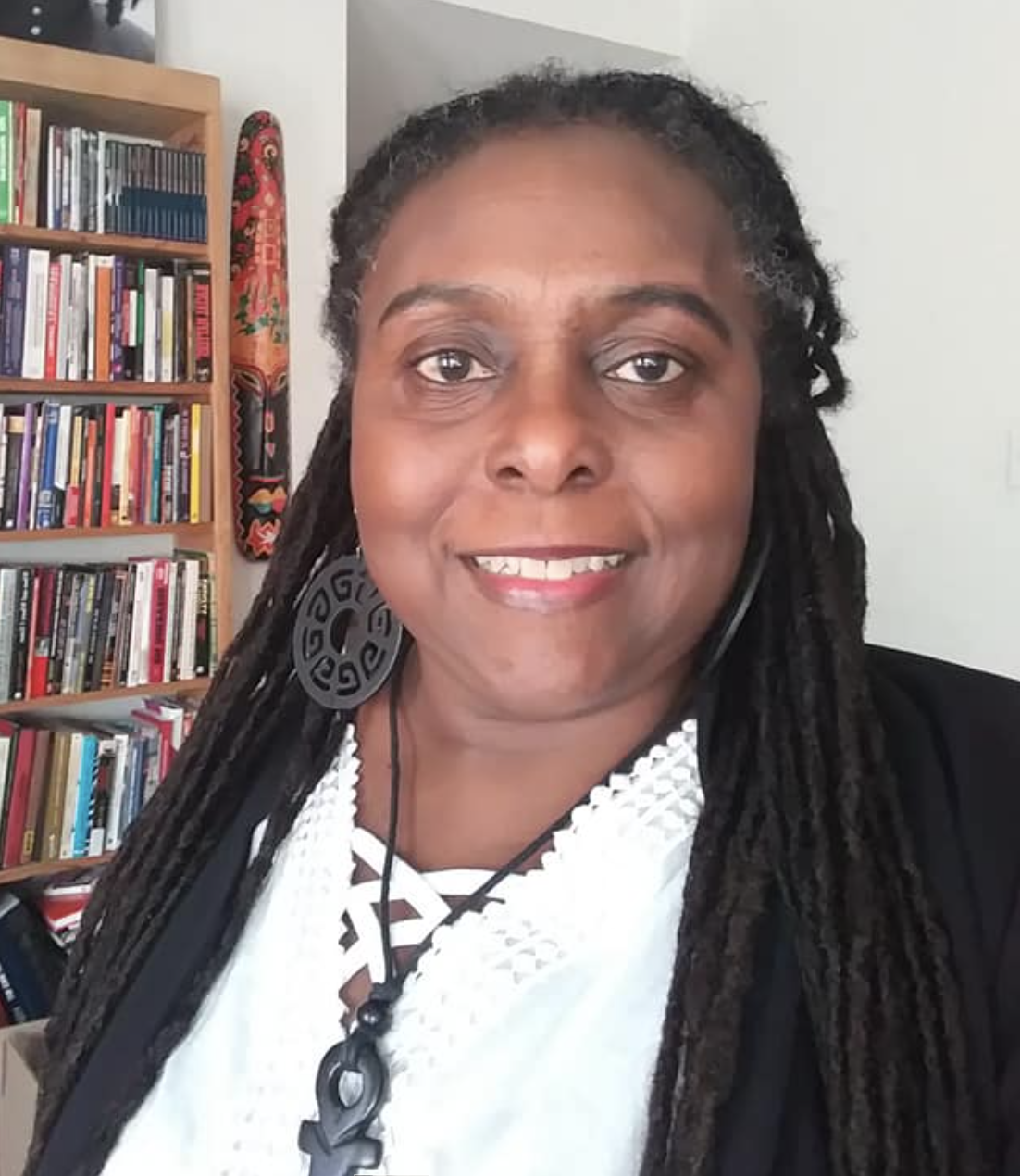 Dr. Pamela "Safisha Nzingha" Hill, Ph.D.
Dr. Pamela "Safisha Nzingha" Hill, Ph.D., is a diversity, equity, and inclusion consultant; Afrocentric scholar; activist; journalist; educator; student development practitioner; and life student of Africana studies. For over 20 years, Dr. Hill has worked in higher education in both student development and academic affairs. She has served as a mid-level student affairs administrator in positions of assistant dean of students, diversity director, and assistant vice president, as well as adjunct assistant professor teaching in the areas of higher education, humanities, developmental writing, African American studies, and social work. As a student-centered educator/consultant, she is experienced at developing culturally based curricula and conducting specialized professional development sessions on cultural competency and sensitivity educational training within academic and organizational settings. Additionally, she has lectured at a number of colleges and universities across the nation on issues pertinent to the Black experience and multiculturalism in higher education. Dr. Hill is a proud graduate of Langston University — Oklahoma's only historically Black university — where she received a bachelor of arts degree in broadcast journalism. Additionally, she holds a master of science in college teaching/student personnel services from Northeastern State University in Oklahoma, and she earned a Ph.D. in higher and adult education with an emphasis in student development and minors in Black studies and educational counseling psychology from the University of Missouri-Columbia — one of the nation's top-tier Research I institutions. She holds membership in the Texas Association of Black Personnel in Higher Education, Association for the Study of African American Life and History, Langston University Alumni Association, and Delta Sigma Theta Sorority, Inc. She is the proud mother of a daughter, Safisha Nzingha, who is a student at Langston University. Dr. Hill sees her life mission as moving people forward through the vehicle of culturally grounded education.
Dr. Hill is a paid member of the Red Ventures Education freelance review network.
Featured Image: Prostock-Studio / iStock / Getty Images Plus
Search Programs by Concentration
View schools and degrees from across the country.
Find the right program to advance your career.