OnlineMBA.com is an advertising-supported site. Featured or trusted partner programs and all school search, finder, or match results are for schools that compensate us. This compensation does not influence our school rankings, resource guides, or other editorially-independent information published on this site.
Are you ready to discover your college program?
Credit: 10'000 Hours / DigitalVision / Getty Images
The U.S. population continues to become more racially diverse each year. According to the U.S. Census Bureau, the white population decreased from 63.7% in 2010 to 57.8% in 2020, resulting in an increase of racial and ethnic minorities.
As the general population rapidly diversifies, companies work to implement diversity practices in their workplaces. Some businesses have taken impressive strides in promoting racial and gender diversity to improve workplace well being, employee retention, and profitability.
Continue reading to explore the value of workplace diversity. Learn about the companies successfully implementing diversity, inclusion, and equity initiatives.
Diversity in Business Trends
Diversity in the United States has grown substantially over the past decade. According to the US Census, the diversity index reached 61.1% in 2020, up from 54.9% in 2010. Although the country as a whole is becoming more racially diverse, workplace demographics may not always represent that change.
For example, the Bureau of Labor Statistics (BLS) reports only a 1.3% increase of Black individuals in management positions and only 0.2% increase in female managers and professionals.
According to the US Census, the diversity index reached 61.1% in 2020, up from 54.9% in 2010.
Nevertheless, Hispanic or Latino/a and Asian representation has increased significantly in certain fields. The BLS reports a 3.8% increase in Hispanic or Latino/a architects and engineers, and a 3% rise in Asian business and financial professionals from 2010-2020.
Businesses are improving workplace diversity, and some — like Mastercard — have set a high standard for workplace diversity.
Diverse Practices Initiated
As a global leader in payment cards and technology, Mastercard has embraced its diverse workforce and advocated for equal opportunities. Executive chairman Ajay Banga has given a public statement highlighting the company's core values of respect, inclusion, and diversity.
Mastercard also hired Randall Tucker as the Chief Inclusion Officer in 2017. Tucker takes a twofold approach to diverse practices at Mastercard: educating leaders on inclusion and establishing regional goals.
Since 2018, the percentage of Mastercard's hires that were people of color increased from 39% to 50% between 2018 and 2020. Women's pay increased from $0.991 in 2017 to $1.00 in 2020 for every $1.00 men receive.
Additional initiatives include the Mastercard Center for Inclusive Growth, which promotes global empowerment and financial inclusion. The company also funds various business resource groups that provide inclusive culture for employees from diverse communities and backgrounds.
Benefits of a Diverse Workplace
According to a 2019 report by McKinsey and Company, businesses leading in ethnic and racial diversity have a 36% performance advantage over their competitors. This performance gap between diverse and non-diverse companies has grown significantly since their previous report in 2014. These findings show that not embracing diversity can hurt businesses.
According to a 2019 report by McKinsey and Company, businesses leading in ethnic and racial diversity have a 36% performance advantage over their competitors.
Workplace diversity appears in various forms. Many companies have measured increased diversity in gender, ethnic, and racial representation, which are only a few examples of diversity. Other groups include sexual orientation, disabilities, economic backgrounds, religion, age, and culture.
Diverse individuals from these groups bring varied strengths, opinions, and ideas, creating a cohesive team that can push a company towards success. Other benefits of a diverse workplace include:
Diverse Perspectives Lead to Innovation

Employees with diverse backgrounds and cultures bring unique perspectives to the workplace. When a team includes only people from one demographic, the individuals may agree on most things and think the same way, producing repetitive products or campaigns. Diversity allows new problem-solving methods, unique thought processes, and innovation.

Feelings of Belonging

Creating a diverse team ensures no one feels like an outsider. Embracing each other's differences results in a general sense of belonging and support. Since all companies rely on teamwork to succeed, this community mentality translates to higher productivity and a generally positive workplace culture.

Increased Workplace Retention

When employees feel that they belong in a team, they are more likely to continue working at that company for a longer period. Valuing workers' differences and creating an inclusive environment makes coming to work a pleasure, not a hassle. This community development lowers employee turnover, saving managers from repeatedly posting job listings and training new hires.

Increased Engagement

Differences can spark conversations. With a diverse team, employees may naturally engage in friendly conversation, hoping to learn more about each other. When conversations occur organically, teamwork flows naturally. Employees may face less discord during group efforts because of the increased familiarity and connectedness.

Enhanced Collaboration

With increased natural engagement between coworkers comes enhanced collaboration. The connectedness that can result may translate into better teamwork and brand identity. Instead of focusing on the individual, the sense of community sparks partnerships, idea sharing, and collaborative efforts that ultimately promote the company.
Improving Workplace Diversity
Businesses worldwide are improving workplace diversity often through recruitment initiatives. Once a company acknowledges its lack of diversity and sets a goal to improve it, the next step involves hiring goals.
Employees often face accessibility barriers that prevent candidates with varied backgrounds from applying to certain jobs. Companies must increase accessibility and awareness of their job listings to attract diverse candidates, reports a Harvard Business Review article.
Some short-term goals include establishing scholarships, offering internships, partnering with prominent media groups, and increasing visual diversity in campaigns. Actively creating a presence in diverse communities and partnering with diverse suppliers can position the company as an ally, drawing in applicants with diverse backgrounds.
Recruiting diverse employees is only half the battle. Once they join the workforce, businesses must create a welcoming and supportive culture through inclusion. When both diversity and inclusion exist in a business, employees feel a sense of belonging and work harder for the company that supports them.
Insights from a Vice President of DEI & Talent Management
Celeste Chatman
As a proven HR leader who currently serves as FullBloom's VP of diversity, equity, inclusion & talent management, Celeste Chatman is well equipped to answer your questions on the importance of diversity in the workplace.
Chatman is an accomplished human resources executive with more than two decades of experience initiating, developing and launching talent management strategies. She is passionate about encouraging diversity in the workplace and beyond.
Prior to joining FullBloom, Chatman worked for Stride@K12 as director of diversity, equity & inclusion. Earlier in her career, she held talent-acquisition and diversity roles for both for-profit and nonprofit organizations, including Tyco, Allergan, Covance, Prudential and the Urban Institute.
What do diversity, equity, and inclusion mean to you, and why are they important?
Diversity, equity, and inclusion for me is an everyday walk. Treating others with dignity, respect and striving to include others regardless of our differences. It's important because every human being deserves to feel value and worth.
How do you find and recruit diverse candidates?
Hiring managers can find diverse candidates by being intentional and inclusive in their approach and going where diversity exists (targeting diverse professional organizations, fraternities and sororities, diverse colleges, and universities). Another way to find and recruit candidates is by working directly with diversity recruiting professionals.
What is your approach to understanding diverse candidates?
We can all start by educating ourselves as well as being more aware of others' lived experiences. It's ok to ask questions and seek information to educate ourselves. We all should be aware of our own potential blind spots and not make automatic judgements or assumptions based on race, ethnicity, gender identity, or even the school where a candidate earned their degree.
How do you eliminate bias from the hiring process?
I believe working from blind resumes can be a fantastic way of helping eliminate bias from the hiring process. This is when you remove names, schools, and addresses from the resume, helping remove the ability to make a snap judgment based on those identifiers.
What are some ways that diversity and inclusion help workplaces?
Diversity in the workplace allows organizations to reach their full potential. Diversity and inclusion within an organization can help solve problems for customers and clients by leveraging a variety of perspectives. Having strong DEI initiatives in place can also improve employee engagement, helping reduce retention issues.
What are some strengths of having a diverse workplace?
A diverse workplace with a great culture is a strong workplace. Having a diverse staff in place can help with attracting and recruiting additional diverse talent, and result in strong employee retention.
What are some challenges of having a diverse workplace?
It's important that organizations commit to having a diverse workplace and don't lose focus on ongoing engagement and retention efforts, as well as recruitment.
Tell us about a time when you advocated for diversity, equity, and inclusion in the workplace.
The most impactful moment in my career where I advocated for DEI was in my last role during the incident surrounding George Floyd. This was a challenging and pivotal time for diversity, equity, and inclusion work. My colleagues approached me, asking lots of questions, including: what are we going to do, what is the company's position and where do we go from here? The CEO shared a lot of these concerns and decided he was going to communicate how he was feeling in hopes that employees would share their concerns, too. This was the beginning of an amazing initiative that provided scholarship opportunities to students of color and helped elevate the importance of the work we were doing around DEI.
In my new position at FullBloom, I am excited to help strengthen the DEI culture, practices and systems already in place, and to further build an environment where every single person who comes to work to make a difference in the lives of children can bring their whole selves.
What do you see as the future of diversity in the workplace?
I believe the future of diversity in the workplace will include more focus on sustainability, accountability and engagement by employees at all levels of an organization. For companies to truly find success in this area, there needs to be a daily focus on diversity and performance measures put into place. While many organizations have come along in this area, across the board we still have work to do.
Businesses Leading in Diversity and Inclusion
While numerous businesses have included diversity as a core value, a few stand out as exceptional examples of how to successfully create an inclusive workplace. The five companies below have implemented various initiatives, making them leaders in diversity and inclusion.
Professional Organizations for Workplace Diversity
Achieving equity and inclusion in the workplace requires group efforts, often from third parties. The following professional organizations provide education and advocacy to promote workplace diversity.
Originally named the American Association for Affirmative Action, the AAAED works under the tagline, "Advocate. Educate. Activate." Since 1974, the organization has promoted civil rights, diversity, and equal opportunities. It offers training, networking, and leadership to promote diverse workplaces with equal opportunities.
Created in 2008, the National Diversity Council uses education, partnerships, and advocacy to develop diversity throughout the United States. The organization promotes numerous initiatives, including the LGBTA council, corporate responsibility, and InGirls.
This organization advocates for diversity and fairness in the workplace by equipping leaders with tools for creating customized inclusion plans. The Society for Diversity offers conference planning, diversity and inclusion resources, advocacy, and collaborations.
Common Questions About Workplace Diversity
Why is diversity important in business?
Consumer demographics vary greatly, especially in larger businesses. To better market their products and connect with buyers, companies need a workforce that represents their diverse consumer market. Additionally, a 2019 report indicates that more gender diverse companies are likely to experience a 48% performance boost than less gender diverse companies.
What are some examples of diversity in business?
Workplace diversity encompasses various factors, including religion, race, gender, age, culture, sexual orientation, and disabilities. Businesses can promote diversity through hiring initiatives, training, inclusive campaigns, and community involvement.
How is diversity good for businesses?
Diversity brings unique experiences, opinions, thought processes, and backgrounds to a company. These varied perspectives produce more effective campaigns, consequently reaching a wider demographic and increasing profits.
What are the benefits of a diverse workplace?
A diverse workplace provides various perspectives and insights, resulting in higher productivity, more creativity, and enhanced engagement. Diversity and inclusion also offer employees an increased sense of belonging, improving workplace retention and creating a desirable work environment.
Reviewed by: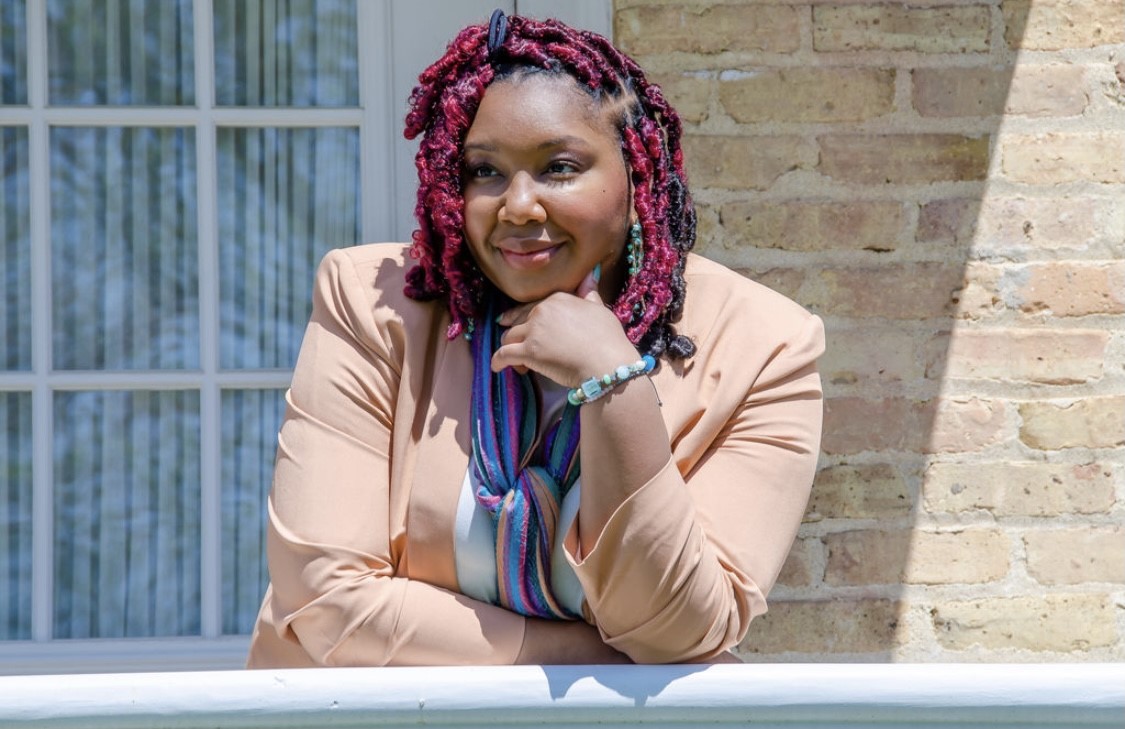 Dr. Paige J. Gardner, Ph.D.
Dr. Paige J. Gardner is currently an Assistant Professor of Student Development Administration at Seattle University. Prior to this role, Dr. Gardner served as Assistant Dean of Students at Loyola University Chicago and has 12 years of experience in crisis management, facilitating diversity and equity training, identity development workshops, and professional development retreats for college students, staff, and faculty. Her research centers race and gender-equity in the workplace, the experience of emotional labor at historically White institutions, and scholar-practitioner identity development. As a queer, Black, cisgender Woman of Color, Dr. Gardner is deeply invested in advocating, empowering, and building solidarity-based coalitions with and for those on the margins of society.
Paige Gardner is a paid member of the Red Ventures Education freelance review network.
Page last reviewed December 10, 2021.
Featured Image: 10'000 Hours / DigitalVision / Getty Images
Search Programs by Concentration
View schools and degrees from across the country.
Find the right program to advance your career.