OnlineMBA.com is an advertising-supported site. Featured or trusted partner programs and all school search, finder, or match results are for schools that compensate us. This compensation does not influence our school rankings, resource guides, or other editorially-independent information published on this site.
Are you ready to discover your college program?
Credit: StefaNikolic / E+ / Getty Images
According to IBISWorld, more than 609,000 people work in accounting services roles as of 2022. Additionally, from 2017-2022, industry employment increased by an average of 2.4%.
This growing industry features many different occupations, such as forensic accountant, cost estimator, and auditor. Accountants can work with one organization as employees or multiple clients as self-employed professionals. Businesses employ accountants with varying degrees of education, including associate, bachelor's, and master's degree graduates.
An MBA in accounting is typically one of the most sought-after degrees by employers. Graduates of an MBA may also meet the educational requirements for certified public accountant (CPA) licensure.
Read this guide to learn more about MBA accounting salary and career projections.
What Is an MBA in Accounting?
MBA in accounting programs focus on business fundamentals and financial skills. Many states call for 150 college credits to qualify for CPA licensure, and most bachelor's programs require 120 credits for graduation. Aspiring CPAs can pursue master's degrees to earn the right amount of credits to meet licensure requirements.
Online MBA in accounting programs include courses like managerial economics, financial statement analysis, fraud examination, and accounting for management. Graduates can pursue work as accountants, financial managers, business consultants, and chief executive officers.
Online MBA Programs for You
Grow your career, leadership, and business acumen with an accredited online MBA program.
Accounting Career Options and Salaries
Accountant
Accountants analyze financial data, prepare tax documents, perform audits, and consult on financial matters. They ensure that their clients adhere to tax-related regulations and take advantage of all possible tax advantages. These professionals work with corporations, nonprofit organizations, government offices, and individuals.
Employers expect accountants to excel in analysis, math, organization, and communication. The Bureau of Labor Statistics (BLS) projects a 7% growth rate for the profession from 2020-2030. As of 2021, accountants across the country earned a median annual salary of $77,250.
Controller
Controllers oversee finance departments in an organization. They analyze data to prepare reports for executive management, monitor companies' overall financial health, and make best-practice recommendations. Controllers must possess strong written and oral communication skills, along with problem-solving, management, and analytical abilities. According to Payscale, financial controllers earn an average annual salary of $86,840 as of May 2022.
Budget Analyst
Budget analysts study how organizations use funds in short-term and long-term periods. They seek to improve cost efficiency by analyzing each department's budget. Executives rely on budget analysts to break down the use of funds across their companies.
These professionals recommend cost-saving measures and help determine budgets for the fiscal year. Crucial skills include budget management, financial analysis, financial reporting, and forecasting. Payscale reports that, as of May 2022, budget analysts earn an average annual salary of $63,120.
Financial Manager
Financial managers oversee businesses' financial activities. They supervise budget-related departments, research investment opportunities, study market trends, and ensure compliance for their organizations. Financial managers hold titles like controller, treasurer, and risk manager.
Crucial skills include attention to detail, communication, math, and organization. The BLS projects a 17% growth rate for the profession from 2020-2030 — well ahead of the national average for all occupations. As of 2021, financial managers nationwide earned a median salary of $131,710.
| OCCUPATION | AVERAGE ANNUAL SALARY |
| --- | --- |
| | $70,080 |
| | $52,550 |
Source: Payscale
Online MBA Programs for You
Grow your career, leadership, and business acumen with an accredited online MBA program.
Interview With an Expert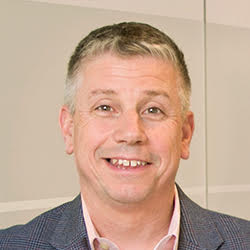 Jonathan Gorski
Jonathan Gorski is a partner at Edelstein & Company, LLP, a regional CPA firm located in Boston's financial district. Jonathan has over 20 years of experience advising owners, CEOs, CFOs, controllers, and managers of privately owned businesses of all sizes and in all phases of development. He helps them maximize operational and financial efficiencies, which translate directly to the bottom line. Over the past several years, Jonathan has developed expertise in the healthcare sector, helping physician practices and other healthcare organizations manage their business and financial operations, along with tackling the specific challenges facing healthcare practices today. Jonathan has a bachelor of science in business administration with a concentration in accounting from the University of Massachusetts Lowell and a master of business administration from Suffolk University.
Why did you decide to pursue a career in accounting? Is it something that has always interested you?
I have always been interested in accounting. I was fortunate enough to know in high school that I wanted to pursue an accounting degree. In my junior year, we had a project where we were the controller for a fictitious company for the entire year, and I really enjoyed the challenges it raised.
Why did you decide to pursue your MBA in addition to your accounting degree?
As I began my career in public accounting, I quickly realized how communicating with clients and other business partners was just as important as understanding the financial figures. I wanted to supplement my accounting degree and CPA certificate with an MBA to enhance the qualitative-thinking portion of my skill set. Also, I am part of a firm that has incredible technical depth and realized that it would be more efficient to utilize those knowledge banks and grow my own in different areas.
How has earning your MBA advanced your career path?
A significant portion of my workload each day involves negotiating disputes, leading board meetings, developing staff, and all other aspects of communications surrounding business matters. My MBA has helped me excel in those areas and truly add value to my firm, my partners, and my clients. I always say that my MBA helped me to "think better!"
How can students set themselves apart from fellow accounting and MBA graduates?
There are quite a few ways -- too many to mention them all -- but I will highlight two. First, be comfortable with continuing to learn. Tax laws change, business laws and industries change, clients change, business strategies change, etc. In this profession, learning never stops, and it is vital to continue to grow to maximize value to clients.
Second, be well rounded. Most successful people have multiple skill sets: strong technical skills, excellent management skills, great people skills, etc. You need them all, and not everyone works on them consistently. These skills can all be improved if needed -- you are not "born" with all of them.
What are some of the most rewarding aspects about working in accounting? Some of the most challenging aspects?
By far, the two most rewarding aspects of working in accounting for me are the variety and the amount of communication needed. My workload is very different every day and I love that. I can truly say that there isn't a day where I am not excited about going to work. Also, I am a people person.
The amount of communication (written and verbal) required in accounting may be one of the most underrated aspects of the profession. It is a huge part of the job. One of the most challenging aspects for me has been maintaining strength in areas other than accounting. For example, the ability to market the firm's services or public speaking were not things I initially envisioned would be part of my career on a routine basis.
What advice would you give to students considering pursuing an MBA and a career in accounting?
I think it is an excellent idea to combine the two. An MBA is very suited to an accounting career due to the amount of consulting work that comes with the accounting career. If possible, I would also work a bit before pursuing an MBA. I found that a couple of years of work experience helped me to get the most from my classes and fellow MBA students.
Where Are the Accounting Careers Located?
With an MBA in accounting, salaries can fluctuate based on where you live. Typically, highly populated cities offer plentiful opportunities with top-paying salaries. These areas also feature bustling industries that require skilled accountants, such as technology and healthcare.
For instance, California provides the most accounting jobs in the United States, according to BLS May 2021 data. It also ranks among the highest-paying states with several lucrative metropolitan areas and cities. Accountants can also expect higher-than-average salaries in the District of Columbia, New York, and New Jersey.
Of course, accounting professionals should consider cost of living figures before moving to a high-paying area. Cost of living refers to expenses for daily necessities, such as housing, food, and transportation.
Many metropolitan areas, cities, and states with appealing accountant salaries also come with higher costs of living than the national average. For instance, California has the second-highest cost of living index, followed by New York.
Top-Paying Cities for Accountants, 2022

| | | |
| --- | --- | --- |
| City | Average Annual Salary | Percent Above the National Average |
| San Francisco, CA | $72,970 | 39% |
| San Jose, CA | $64,850 | 24% |
| Washington, DC | $63,310 | 21% |
| Seattle, WA | $61,280 | 17% |
| Los Angeles, CA | $60,590 | 16% |
Source: Payscale
Top-Paying Metropolitan Areas for Accountants and Auditors, 2021

| | | |
| --- | --- | --- |
| Metropolitan Area | Number of Accountants and Auditors Employed | Average Annual Salary |
| San Jose-Sunnyvale-Santa Clara, CA | 13,850 | $112,830 |
| New York-Newark-Jersey City, NY-NJ-PA | 117,800 | $109,330 |
| San Francisco-Oakland-Hayward, CA | 23,970 | $107,540 |
| Washington-Arlington-Alexandria, DC-VA-MD-WV | 41,850 | $99,640 |
| Midland, TX | 1,090 | $95,380 |
Source: BLS
Top-Paying States for Accountants and Auditors, 2021

| | | |
| --- | --- | --- |
| State | Number of Accountants and Auditors Employed | Average Annual Salary |
| District of Columbia | 9,200 | $110,240 |
| New York | 111,660 | $105,790 |
| New Jersey | 42,230 | $97,950 |
| California | 151,320 | $92,840 |
| Massachusetts | 38,140 | $92,310 |
Source: BLS
Online MBA Programs for You
Grow your career, leadership, and business acumen with an accredited online MBA program.
Professional Organizations for Accounting
By participating in professional organizations, students and graduates can take advantage of networking opportunities, training sessions, and career services. Student chapters and scholarship opportunities can help aspiring accountants reach their career goals. The list below offers a few examples of organizations for accounting professionals.
Common Questions About Accounting Careers
---
Is accounting good for introverted people?
Accountants do a lot of work independently rather than in teams, so this career may suit introverted people. Some accounting firms also offer remote work, which could benefit people who prefer to work solo.
What are the golden rules of accounting?
The golden rules of accounting guide professionals when calculating types of accounts. Personal accounts debit the receiver and credit the giver; for real accounts, debit what goes in and credit what goes out; and for nominal accounts, debit losses and expenses and credit gains and income.
What are the top challenges facing the accounting profession?
Accounting professionals must remain updated with tax laws, industry standards, and accounting regulations. In addition, the finance industry could potentially see jobs decline with the rise of automated tasks.
What questions should I ask an accounting firm?
To choose the best accounting firm, ask if it has professionals on hand who understand your business's unique financial needs. Also, determine whether the firm can scale its services to your business needs, what licensure its professionals have, and how it plans to track and report its progress to you.
Featured Image: StefaNikolic / E+ / Getty Images
Search Programs by Concentration
View schools and degrees from across the country.
Find the right program to advance your career.