OnlineMBA.com is an advertising-supported site. Featured or trusted partner programs and all school search, finder, or match results are for schools that compensate us. This compensation does not influence our school rankings, resource guides, or other editorially-independent information published on this site.
Are you ready to discover your college program?
Credit: Klaus Vedfelt / DigitalVision / Getty Images
Nearly every organization markets a service or product. Even nonprofits use marketing to reach donors to help them achieve their mission. The Bureau of Labor Statistics (BLS) projects demand for advertising, promotions, and marketing managers to grow by 10% from 2020-2030.
This guide outlines MBA in marketing careers. We cover factors impacting salary, frequently asked questions about the degree, and professional organizations for students and graduates. We also include a discussion with a marketing expert to offer firsthand knowledge of the field.
What is an MBA in Marketing?
Those who identify as natural-born leaders, excellent communicators, and strategic thinkers are good candidates for an MBA in marketing. The core curriculum includes classes such as accounting, business ethics, and human resources. Marketing-related courses cover topics like social media management, strategic planning, demographic research, communication, and evaluation.
Graduates with an MBA in marketing can work in roles such as marketing director, public relations professional, and advertising director. Below, we outline five potential careers and salaries for graduates.
Careers in Marketing
According to the BLS, marketing managers earn a median annual salary of $141,490. These professionals help market a product, service, or mission. Marketing managers perform various tasks depending on their organization, such as overseeing social media managers, setting goals for campaigns, generating new ideas to reach target demographics, and using research to evaluate marketing efforts.
Marketing Communications Director
Payscale reports that marketing communications directors earned an average annual salary of $84,990 as of January 2022. Marketing communications directors must possess strong communication and project management skills. These individuals often oversee multiple employees and delegate tasks, so much of their job requires communicating with their team and motivating others.
These professionals must also possess significant knowledge about branding. They protect a company's trademark and ensure that employees remain consistent with brand representation across all communication and marketing materials.
Chief Marketing Officer
Chief marketing officers make one of the highest average salaries among graduates with an MBA in marketing: $175,470 as of January 2022. These professionals approve all marketing materials and oversee their companies' marketing efforts.
Chief marketing officers collaborate with creative professionals such as photographers, filmmakers, copywriters, and graphic designers. This ensures every marketing piece resonates with the target audience.
Market Research Analyst
These professionals gather information to help marketing directors motivate individuals to purchase products or services. They interview individuals who represent various target audiences to learn more about their values and spending habits. Market research analysts present their findings in easy-to-read reports with informative charts and graphs.According to the BLS, market research analysts earn a median annual salary of $65,810. Some work at agencies that service multiple clients. Others work for one company.
Advertising and Promotions Manager
The BLS reports that advertising, promotions, and marketing managers earn a median annual salary of $141,490. These professionals work with other marketing professionals to produce collateral, like photos, copy, social media posts, and commercials. They also set goals and work with marketing coordinators.
Advertising and promotions managers must think creatively and communicate ideas effectively. They can work for a variety of organizations including political campaigns, nonprofits, and for-profit businesses.
Top Online MBA Programs
Explore programs of your interests with the high-quality standards and flexibility you need to take your career to the next level.
Why Should You Get an Online MBA in Marketing?
Pursuing an MBA in marketing online allows students to work full or part time while they earn an advanced degree. The flexible online format caters to working professionals, as most coursework takes place outside of regular business hours and from the comfort of one's home. Programs with asynchronous formats offer more flexibility than synchronous programs, allowing students to watch pre-recorded lectures and engage in discussions without attending class at a set time each week.
Online MBA in Marketing Salary
Salaries for marketing professionals vary by factors like experience, education, and type of organization. For example, small, locally owned businesses might pay less than large companies. Nonprofits may pay less than for-profit companies. Location also influences salary, as organizations positioned in areas with a high cost of living tend to pay more than those in areas with lower costs of living.
While professionals can work their way up within a company, they typically need a master's degree to reach certain salary levels. The following table outlines the difference in pay for similar marketing careers that require different education levels.
Interview With an Expert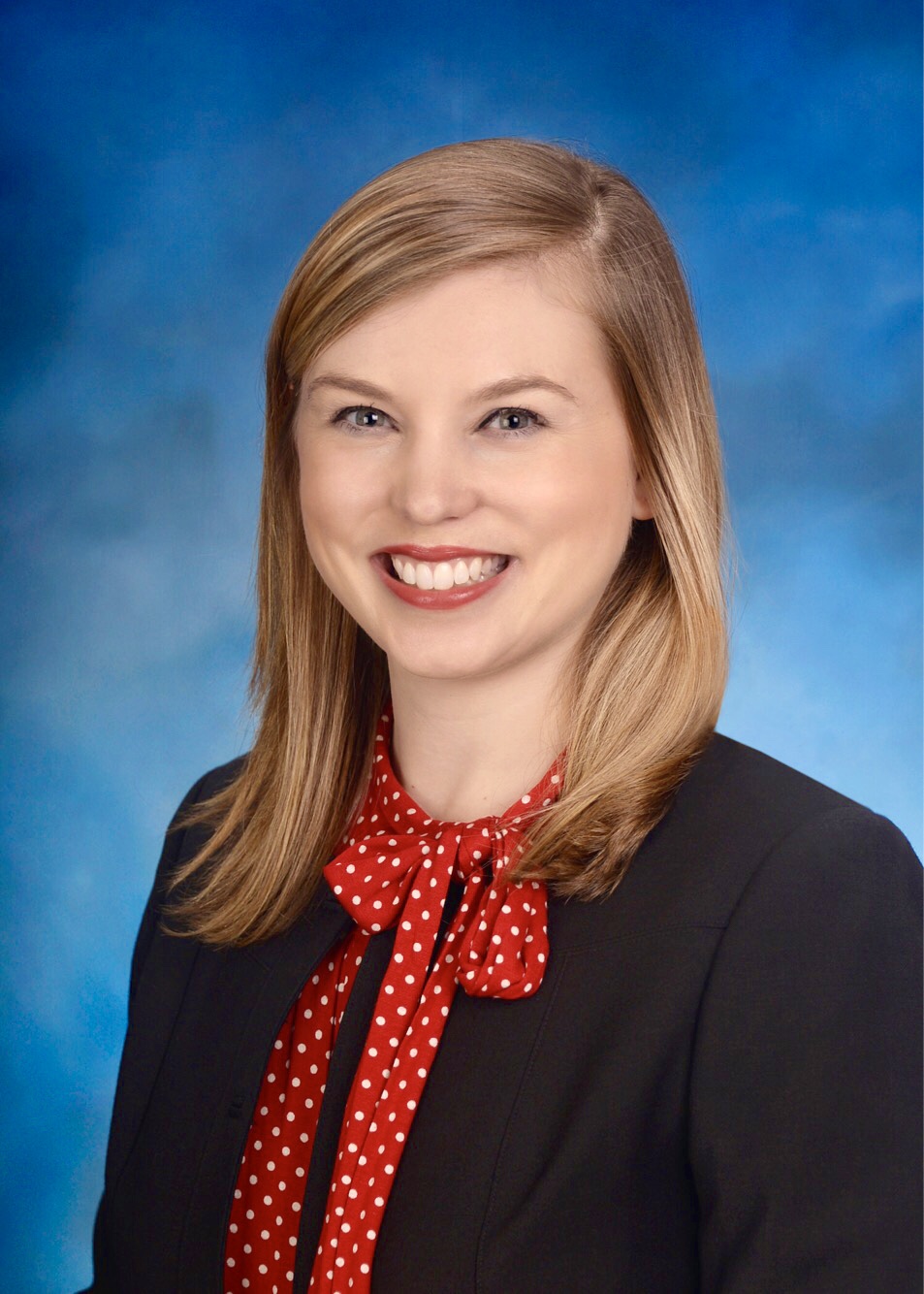 Molly Koernke McClure
Molly Koernke McClure is the director of marketing and brand management at USAA, a Fortune 100 company based in San Antonio, Texas. Her team leads all marketing for USAA's portfolio of investment and annuities products, helping to facilitate financial security for service members and their families.
Before joining USAA, Molly worked as a marketing leader at prominent technology companies, including Dell. She holds a master of business administration from Michigan State University and a bachelor's degree from Wake Forest University.
Why did you decide to pursue a career in marketing? Is it something that has always interested you?
I fell in love with marketing at a young age without even really understanding its full meaning. At age 10, I grew tired of the boring and unoriginal roadside stand my grandparents used to sell the cherries from their northern Michigan farm. After talking with a few of their customers, I quickly discovered they, too, were interested in something different. I founded "Molly's Market" three days later. Besides being the only cute grandchild running the show on the block, I set myself apart by talking to people and getting to know their families and stories.
I also kept things fun by painting colorful designs on the traditionally green, pint-sized cherry baskets and by playing my mom's awesome mixtapes on the cassette player whenever someone came by. I'd even hop on my bike and deliver cherries to locals who lived within a safe distance once I knew their purchase schedules. The little details went a long way, and I soon became the busiest market in town.
Fast forward to 11 years later: I graduated from undergrad and was lured into what seemed like an exciting opportunity in public relations. After a very short stint at a PR agency, I realized I didn't just want to write about the action; I wanted to be the action and never fill out timesheets again. Luckily, the love of Molly's Market brought me back to where I needed to be. I accepted an entry-level marketing position at a boutique consulting firm and learned a lot over the next couple of years.
Eventually, I was ready for more. I knew I'd have to bide my time and keep climbing the ladder if I stayed on the current path. I networked with some alumni from my undergrad program and learned that many of them had bigger titles and a lot more responsibility without having that many more years of experience. The only real difference was they had their MBAs and I didn't. After venting about it for the hundredth time, a good friend told me, "Molly, you'll never find a pearl on the seashore." So, with that, I got my MBA.
What was the job search like after graduating with your MBA?
I was 26 years old when I graduated with my MBA from Michigan State University. I won't lie; I had to work harder to get a full-time offer than some of my classmates with many more years of experience. It's important to not get frustrated throughout the job search process, though, as you only need one offer. Another great lesson I learned along the way is that if you're willing to move geographically, your career options increase exponentially. Never limit your search to one city or state if you're able to move.
Thanks to a former beau who was headed to Texas, I started looking at the Lone Star State for post-MBA career options. I made a list of companies I admired with track records for hiring and valuing MBAs. I soon snagged two offers at amazing Texas-based companies. I couldn't have gone wrong with either option, but obviously I picked the offer located in the city with better breakfast tacos. My first post-MBA role was at Dell as the brand manager over Latitude and Vostro laptop brands in their small business division.
How can students set themselves apart from fellow MBA in marketing graduates?
The first place you can set yourself apart is your resume. Make sure it's well written and reviewed by at least a few different people. You may even want to invest in a professional resume editor, if your budget allows. LinkedIn profiles are a must these days. If I'm hiring, the first place I look after reviewing someone's resume is his or her LinkedIn profile. Also, it should go without saying, but if you're on social media, be sure your brand stays positive and productive.
The interview process is another area where you can stand out. Most of my MBA interviews were some form of the STAR (situation, task, action, result) method. You can easily set yourself apart for these types of interviews. Start by writing down 5-10 work-related stories and know them inside out. Knowing the little details helps when you're asked follow-up questions. While interviewing for full-time job offers, I practiced how I'd use my 5-10 stories for various forms of STAR-type questions whenever I had a free moment in the car, walking to class, at home on the couch, etc. The more comfortable you get with these stories, the easier the interviews will be.
Also, remember that an interview is a two-way street. Feel free to make it a conversation and ask the interviewer questions throughout the interview as well. You don't have to wait until the end to ask a question.
You also don't have to have a specific background to succeed. It's more important to show up strong whenever you interview and have a good story to tell. Lots of my classmates had unique backgrounds. For example, one was a news reporter for many years before the program, and another was a football coach at a small college. Despite very different backgrounds, they both ended up with great offers after graduation.I found that when I talked about Molly's Market in some of my interviews, people got to know a bit about the real me. And clearly, I had a solid work ethic if I worked on a farm growing up. Being able to tie your unique background to why you decided to get an MBA makes for a marketable story.
How has earning your MBA advanced your marketing career path?
I owe everything I have today to my MBA, as it opened up doors that never would have been available without it. It would have taken me many years to get to the role I had at Dell right out of the MBA program. I was the same person after my MBA, but companies had a different level of confidence in the amount of responsibility I could handle.
What are some of the most rewarding aspects of working in marketing? And some of the most challenging aspects?
One of the most rewarding aspects of marketing is that I get to care for a living. I get to care about what my customers want (and don't want). I get to care about my team. I get to care about the results. I get to care about what's happening now and what should happen next. I get to care about doing something exciting and new. It's a nice feeling to wake up every day and get to care about so many things.
There's also never a dull moment in marketing as change is constant, which is good for someone who is easily bored. While others may bring opinions to the table, great marketers bring solid data and research. I get to feel confident whenever something goes in to market because I know I made the right decision with the best information I had on hand. And if it doesn't work exactly how it should, it's not the end of the world, as great marketing teams fail fast, learn fast, and change even faster.
Today's marketers face a tremendous amount of pressure, which can be a challenge to some. We're pressured to drive results, to do more, to innovate, and to understand and manage the increasingly complex digital customer journey, just to name a few. Staying positive and focusing on the little wins always helps overcome this pressure.
Another challenge is that not everyone in your organization will understand or appreciate marketing. At one point in my career, my sales leader asked me when the next big marketing campaign was coming out — two weeks after we had launched the next big marketing campaign. But by over-communicating to your key partners and being confident in the work you're doing, you'll remember why marketing is the best place in any organization to work.
What advice would you give to students considering pursuing an MBA and a career in marketing?
An MBA is not for everyone. Do your homework and pick the best program for you. If you pursue an MBA, soak in every moment of the program. You won't remember the deadlines or the late nights, but you'll remember the little wins, the relationships you've built, and the tough problems you solved. Ninety-five percent of your success in your post-MBA career will be how well you can influence others and how effectively you can solve tough problems. The rest is just icing on the cake.
My advice to marketers is to fall in love with the financial side of marketing. Too often, I see young professionals drawn to the creative side alone. The beautiful thing about getting your MBA and wanting a career in marketing is that you're a unique combination. You'll appreciate the art of marketing and know how to effectively use both skill sets.
Professional Organizations for Marketing
The field of marketing is rapidly changing. Successful marketing professionals must be lifelong learners committed to staying updated on the latest research and trends. Professional organizations keep professionals up to date through resources like webinars, continuing education programs, and publications. The following list outlines five popular professional organizations for marketing professionals.
The American Marketing Association oversees more than 70 local chapters in North America. Members benefit from informative conferences and an exclusive job board. This organization also offers discounts on professional certifications and publications.
This organization represents advertising professionals nationwide. Members benefit from a free annual workshop, unlimited access to webinars, and a subscription to an informative industry publication.
The Data and Marketing Association provides members with data and marketing analytics resources. This organization hosts informative webinars and events and offers member-only access to a robust content library.
The Legal Marketing Association provides members with knowledge about how the law impacts marketing efforts. Members gain access to templates and reports, research studies, and educational material about trending topics.
The Public Relations Society of America provides members with access to exclusive job boards, informative webinars, and discounts on professional resources.
Top Online MBA Programs
Explore programs of your interests with the high-quality standards and flexibility you need to take your career to the next level.
Common Questions about MBA in Marketing Careers
What can I do with an MBA degree in marketing?
An MBA in marketing can lead to many careers: communications director, research analyst, even C-level positions like chief marketing officer. The BLS projects demand for some of these occupations to grow as much as 10% from 2020-2030.
What skills are necessary for marketing careers?
The skills you need in a marketing career include creativity, a knack or appreciation for finance, grace under pressure, and a passion for marketing.
Is an MBA in marketing worth it?
Yes. A marketing MBA allows people to work in challenging and rewarding roles that offer high average salaries and strong growth potential.
Search Programs by Concentration
View schools and degrees from across the country.
Find the right program to advance your career.