OnlineMBA.com is an advertising-supported site. Featured or trusted partner programs and all school search, finder, or match results are for schools that compensate us. This compensation does not influence our school rankings, resource guides, or other editorially-independent information published on this site.
Are you ready to discover your college program?
Credit: Drazen Zigic / iStock / Getty Images Plus
Market research analysts examine market conditions and predict potential sales climates. These professionals forecast the customer base, demand, and price points for products and services. They conduct market research and collect data to stay informed on upcoming trends.
Many industries require market research, so analysts enjoy a strong employment outlook. The Bureau of Labor Statistics (BLS) projects a 22% growth in market research analyst positions from 2020-2030, much faster than the average projected growth for all occupations.
This page outlines the duties, skills, and salary prospects for market research careers. We've also included some best practice advice for how to become a market research analyst. Use this guide to learn more about education and professional experiences to help launch your career.
Navigate This Page: A Day in the Life | Key Skills | Salary | How to Become | Where Can I Work | Resources
What Does a Market Research Analyst Do?
Market research analysts supply companies with crucial information about consumer demographics, needs, and buying habits. This fast-paced field demands innovative thinking. Market research analysts often collect data using methods like focus groups and surveys. They may also conduct interviews and public opinion polls.
Market research analysts may work on their own. They can also play a role on a marketing team alongside graphic designers, artists, and other business professionals. Collaborative activities may include data collection, informational analysis, and results presentations.
Some of the greatest challenges for these analysts stem from the high level of responsibility they hold within a company. Their daily decisions hold lasting impact. Analysts often determine prices, sales, and marketing methods. These factors can greatly affect an organization's success and profit margin.
A Day in the Life of a Market Research Analyst
Market research analysts' responsibilities vary by organization and seniority level. Their complex and ever-evolving role in the business world requires a versatile skill set.
Market research analysts can generally expect to complete these tasks:
Study and predict marketing and sales trends
Collect data about consumers, competitors, and market conditions
Interpret data and communicate findings
Evaluate how well marketing strategies work
Set pricing based on evidence
Use statistical software to analyze data
Present complex findings in tables, graphs, and written reports
Create reports and recommendations for clients and management
Key Soft Skills for a Market Research Analyst
Communicate: Market research analysts must communicate their findings to team members and management. Analysts also need to break down complex information into layman's terms.
Work Under Pressure: Companies that provide products or services depend on market analysts' research. Analysts work under pressure to determine prices, sales, and marketing methods that affect their company's bottom line.
Pay Attention to Details: Market research analysts examine data from consumer surveys, interviews, and questionnaires. They must pay close attention to details to make the best recommendations for their company.
Present Findings: Market research analysts must present accurate predictions grounded in data to their supervisors. Analysts need strong public speaking skills and a confident manner.
Key Hard Skills for a Market Research Analyst
Strong Research Ability: Market research analysts conduct primary research studies. They also use secondary research data to make decisions and recommendations. They must stay up to date on current research methods.
Software Proficiency: Market researchers analyze consumer data using statistical techniques and software. They may need to install or recommend new software programs for their clients. Analysts often use software to forecast future trends.
Competence in Visual Aids: Analysts may use their research to develop advertising brochures, commercials, sales plans, and product promotions. They use visual aid software to design charts, graphs, and infographics for presentations.
Evidence-based Analysis: Market research analysts hold immense responsibility within a company, so their analyses, assessments, and recommendations should draw on solid research. They must carefully analyze both consumers and competitors.
Market Research Analyst Salary and Career Outlook
Market research analysts can work in nearly any business sector. Factors like industry, location, education, and experience level can affect salary figures. The BLS reports a median annual salary of $65,810 for all market research analysts as of 2020. However, some industries pay more than others.
For example, market research analysts in aerospace product and parts manufacturing earned an average annual salary of $119,590 as of 2020. Telecommunications industry analysts garnered average annual earnings of $102,180 for the same period.
The data in the table below demonstrates the average salary increase by experience for market research analysts.
Top Online Master's Programs
How to Become a Market Research Analyst
Analytical professionals who want to further their careers may wonder how to become a market research analyst. To secure this position, candidates should consider education, work experience, and certification.
Prospective market research analysts should earn at least a bachelor's degree. Fields of study often include business, marketing, and communications. These degrees offer an adequate foundation for market research careers.
Earning an MBA in marketing or a related concentration can set candidates apart and help prepare them for success. MBA concentrations allow learners to specialize in a lucrative niche and meet workforce demands. Many students face obstacles in financing higher education, but fortunately, some companies will help pay for an MBA.
Gaining entry-level business and marketing experience can help candidates prepare for becoming a market research analyst. After three years of marketing work, analysts can earn certification through the Insights Association.
Insights From an Analyst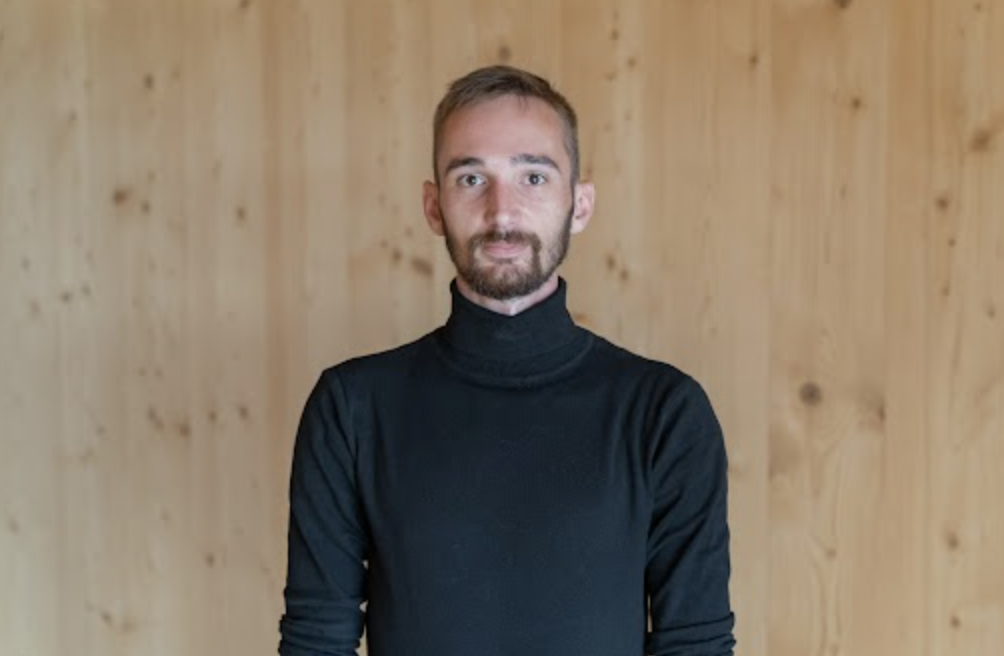 Razvan Pop
Razvan is a Marketing Analyst at
Flipsnack
with a passion for both social sciences and the world of marketing. His main objective is to streamline the marketing process by integrating the scientific methodology that he acquired from his educational background in sociology. He has a generalist approach to marketing since he played multiple roles in the field. That helps him with the birds-eye view he needs as an analyst, being able to understand and help improve all the processes that comprise the marketing process.
LinkedIn or Professional Website
What are your duties as a market research analyst?
As a Market Research Analyst, my main objective is to translate meaningless data into actionable information. So while gathering, organizing, and computing data is a big part of my day-to-day tasks, my main priority is to make sure that I present my findings in such a way that it is easy to understand and can be acted upon. In a way, I am the bridge between our users and our company, so I need to make sure that I properly represent them to my team.
How did you become a market research analyst?
My passion for digital marketing started while studying for my bachelor's in sociology, so I guess the educational background had a lot to do with it. Since I finished my studies, I have played multiple roles in the marketing department of several companies. That generalist approach was ultimately what made me fit for this position since I could empathize with most of the other roles in my department.
How did your educational background prepare you for your position?
I would say it helped a lot. I finished my bachelor's degree in sociology, and that helped me learn the basics of social statistics and scientific methods, which are very important for an analyst. Besides that, I also acquired a basic understanding of social theories, macroeconomics, and psychology, all things that I find very useful while I interpret my data and find new ways to gather information from our users. Afterward, the master's degree in marketing was a way to deepen my knowledge of marketing while actively working in the field.
While my academic background gave me a lot of working knowledge in the field, the most useful aspect was that it gave me tools to understand and process new information efficiently, avoiding biases and knowing where to start looking for answers.
What is the best part of your career? What is the most challenging part of your career?
I think the best part of being a marketing analyst is that I am always learning something new. Whether from my colleagues, the data that I study, or the resources that I have to study to do my work, I am always learning something new and engaging. I guess I like that since I am very open by nature.
In terms of challenges, I think the hardest thing to do is to condense new and complex concepts into something simple to understand for anyone. But I think that applies to any field, and it's also the most rewarding thing to accomplish.
What type of communication skills do you need to do your job?
Of course, you need very good written and verbal communication in order to get your point across, but the most important aspect of that is, in my opinion, the ways you relate to your audience. As a market research analyst, your audience is most of the time composed of experts in their field, so you might be tempted to use complex descriptions for your findings. But the problem here is that not everyone has the same level of knowledge on the subject you are studying. So knowing how to approach your peers when explaining your process and your findings is key in making sure that you are understood.
How has the Covid-19 pandemic impacted your work duties?
Besides the obvious concerns for the safety of everyone, I think the main impact it had on my workflow was the fact that we had to have less face to face meetings. While online conferences have come a long way, they still can't really replace being in the same room with someone while presenting your findings. Other than that and the impromptu meeting with my colleagues that usually promote creativity, most of my work duties are the same.
What advice would you give someone who wants to become a market research analyst?
I think the hardest part of getting into a new field is knowing where to start. If we are talking about someone who already has a marketing background, I would suggest learning more about sociological methodology. Knowing how to construct and interpret surveys and measure the gathered data properly is vital for a marketing analyst. Since you already know what the marketing department needs to know, all you have to do is learn how to answer their questions. Besides that, you would need to get a few tools to help you along the way, such as R, Python, Knime, Excel for data processing, and Google Data Studio for visualization.
On the other hand, if you are already familiar with data analysis and wish to learn more about marketing, I would suggest starting with some basic concepts such as the marketing mix, conversion funnel, and the main indicators of success in marketing.
While having a formal education might be useful, it provides you with mentors to guide you along the way; you do not necessarily need to have one. The internet has plenty of resources to help you learn along the way and even communities that revolve around marketing and analytics that make it easy for you to find peers and mentors.
Where Can I Work as a Market Research Analyst?
Recent marketing grads benefit from a growing job market and diverse employment opportunities. The BLS projects a positive outlook for market research analysts nationwide, with a 22% job growth rate for 2020-2030.
Growth rate varies by industry and location. Top-employing industries may offer better chances of finding a job. As of 2020, the management, scientific, and technical consulting services industry employed 79,200 market research analysts. Another 56,190 analysts worked in company and enterprise management.
Market research analyst salary also varies by location. Keep reading to learn about the top-paying states for marketing professionals.
Top Locations
Qualified market research analysts can earn more money in some parts of the United States. The BLS reports a national median salary of $65,810 a year for all market research analysts as of 2020. Some states report higher average salaries.
Washington offers the highest salaries for market research analysts, with average annual earnings of $92,350. New Jersey follows closely at $91,290 per year.
Also worthy of mention is New York, which offers the fourth-highest average salary of $85,090. New York also holds the second-highest employment level with 70,770 market research analysts working in the state.
Resources for Market Research Analysts
Prospective market research analysts should seek opportunities to network within the industry. The organizations listed below provide a good place for recent grads to develop professional relationships.
Professional Organizations for Market Research Analysts
AMA provides a community focused on marketing excellence. The association publishes content and offers professional development opportunities based on its trademarked Best Versus Next Practices concept.
AAPOR is a membership association of public opinion and survey research professionals. Its community includes a variety of professionals and disciplines related to market research.
The Insights Association represents marketing industry professionals and companies along with corporate research and data analytics departments. The association promotes products, services, ideas, and innovation.
QRCA focuses on advancing the impact of qualitative research. The organization provides research professionals with education, leadership, and networking opportunities.
Common Questions about Market Research Analysts
Do I need certifications to have a market research analyst career?
Certifications are not typically mandatory in the market research field. However, prospective market research analysts can benefit from certifications like the Insights Association's professional researcher credential.
How do I become a market research analyst?
Market research analysts should hold at least a bachelor's degree in a marketing-related field. They also need several years of work experience in the marketing industry. Earning an MBA in marketing helps candidates meet preferred qualifications.
How much is the salary for a market research analyst?
Market research analyst salary varies by education, experience, location, and industry. The BLS reported a median annual salary of $65,810 for market research analysts as of 2020.
What is a market research analyst?
Market research analysts conduct consumer research and analyze data to predict market conditions and sales climates. They report findings on customer base, product demand, and price points for their employers.
Featured Image: Drazen Zigic / iStock / Getty Images Plus
Search Programs by Concentration
View schools and degrees from across the country.
Find the right program to advance your career.