Chief Marketing Officer Career Overview
Reviewed by
Our Integrity Network
OnlineMBA.com is committed to delivering content that is objective and actionable. To that end, we have built a network of industry professionals across higher education to review our content and ensure we are providing the most helpful information to our readers.
Drawing on their firsthand industry expertise, our Integrity Network members serve as an additional step in our editing process, helping us confirm our content is accurate and up to date. These contributors:
Suggest changes to inaccurate or misleading information.
Provide specific, corrective feedback.
Identify critical information that writers may have missed.
Integrity Network members typically work full time in their industry profession and review content for OnlineMBA.com as a side project. All Integrity Network members are paid members of the Red Ventures Education Integrity Network.
Want to learn how to become a chief marketing officer? Read on to explore CMO salaries, education requirements, daily duties, and key skills.
OnlineMBA.com is an advertising-supported site. Featured or trusted partner programs and all school search, finder, or match results are for schools that compensate us. This compensation does not influence our school rankings, resource guides, or other editorially-independent information published on this site.
Are you ready to discover your college program?
Credit: Luis Alvarez / DigitalVision / Getty Images
Most of the work for any marketing campaign takes place behind the scenes. Marketing teams develop marketing strategies, analyze statistics on consumer needs and wants, and develop step-by-step plans of execution. The chief marketing officer (CMO) leads the marketing team.
Chief marketing officers are responsible for overseeing and managing their companies' marketing and advertising initiatives. Marketing refers to gathering information and insights on customer needs. Advertising is the process of promoting a service or product to users.
CMOs must understand how to effectively promote a product or service to customers. They should be highly creative and analytical problem-solvers. Continue reading to learn how to become a CMO, including education requirements and skills. We also cover typical salaries and highest-paying locations for this career.
Navigate This Page: A Day in the Life of a CMO | Key Skills | CMO Salary | How to Become a CMO | Where Can I Work as a CMO | Resources
What Does a Chief Marketing Officer Do?
A company's Chief Marketing Officer is part of the executive team responsible for directing the company's overall strategic direction. These individuals have regular involvement in top-level planning meetings and strategic decision-making with other chief executives, owners, and shareholders. While they may not participate in daily operational work, they oversee all of the marketing-related departments and provide leadership and budgetary guidelines to managers.
Every for-profit business must generate revenue by selling a product or service. A CMO's main objective is to ensure that marketing teams are working effectively and achieving their goals of increasing brand awareness, boosting sales, and engaging customers. .
A CMO helps the company put information about a product or service out into the world. This effort helps a company reach a broad audience, which can then lead to new customers and increased revenue. Typically, a wider reach yields more sales.
CMOs may interact with their marketing teams to analyze consumer data, develop marketing strategies, and execute these plans in the most efficient way. The CMO role is more of an oversight position, but these professionals are typically very involved due to the frequent changes in market trends.
A Day in the Life of a CMO
CMOs must have a pulse on the latest trends. Most professionals spend a significant part of their day staying up to date on the news through articles, blogs, videos, and other outlets. They specifically target news that is pertinent to the industries with which they are involved.
CMOs mainly answer to the executive team and any investors. These professionals are responsible for the entire brand of the company. They hold frequent meetings with the executive team to ensure consistency. CMOs also review pitches from new investors.
Key Soft Skills for a CMO
Great Communicator

CMOs need advanced communication and interpersonal skills. They must communicate well with many types of people. They are usually extremely influential and capable of getting others onboard with new ideas and strategies.

Driven

Regardless if sales are up or down, a CMO must always look for ways to improve a business' marketing processes and sales strategies. They must lead a marketing team to generate new ideas and implement marketing plans.

Analytical

That college statistics class is important. A CMO understands data trends and the global conversation around pertinent business topics. They should be able to look at the industry to understand where the company can focus efforts and budget to increase their competitive advantage.

Creative

CMOs are usually highly creative. They excel in coming up with new ideas for marketing or advertising campaigns. These professionals are also great at determining if an idea is a good one to pursue or place on the backburner.
Key Hard Skills for a CMO
Experience with Marketing Technologies

Many CMOs use CRM (customer relationship management) software and SEO (search-engine optimization) web services like Google Analytics. These analytics are important when it comes to reaching target audiences. These tools also help identify and track trends.

In-Depth Knowledge of Market Analysis

CMOs must understand consumer data, follow industry competition, and use statistics to make data-driven decisions about strategic direction. They must have a working knowledge of analytics and statistics to draw valuable insights. It's also extremely important that these individuals are capable of understanding business financials, so they can make decisions based on company performance.

Presentation Skills

Marketing in general is a brand's public presentation. CMOs must be ready to present their ideas to the marketing team, executive team, plus current and potential investors.

Management Abilities

CMOs may be responsible for overseeing various departments in a company, including marketing, sales, and product development. These professionals should have strong interpersonal, decision-making, and delegation skills to lead others effectively.
Chief Marketing Officer Salary and Career Outlook
As long as businesses are selling products and services, there is a need for marketing departments. With the integration of social media platforms and affiliate marketing under the umbrella of digital marketing, a CMO is vital for many businesses seeking to stay relevant.
The 2020 average annual salary for marketing managers (including CMOs) was $154,470, according to the Bureau of Labor Statistics (BLS). Because CMO roles are managerial positions, there are many opportunities to advance within the field.
The 2020 average annual salary for marketing managers (including CMOs) was $154,470, according to the Bureau of Labor Statistics.
Some factors that may influence salary expectations include location and company size. For example, smaller start-up companies may offer a lower salary with stock options but plenty of opportunities for growth. In comparison, larger companies may offer higher salaries or bonuses.
How to Become a Chief Marketing Officer
Becoming a chief marketing officer can take up to 16 years. The path starts with a bachelor's degree in business or marketing. The next step may be to obtain an MBA or a master's degree in marketing. Some companies may even pay for an MBA.
Outside of credentials, the most important requirement is experience. Candidates should gain experience working with marketing campaigns, leading teams, and using technology. Companies may require CMO applicants to have 10 years or relevant experience.
Insights From a Chief Marketing Officer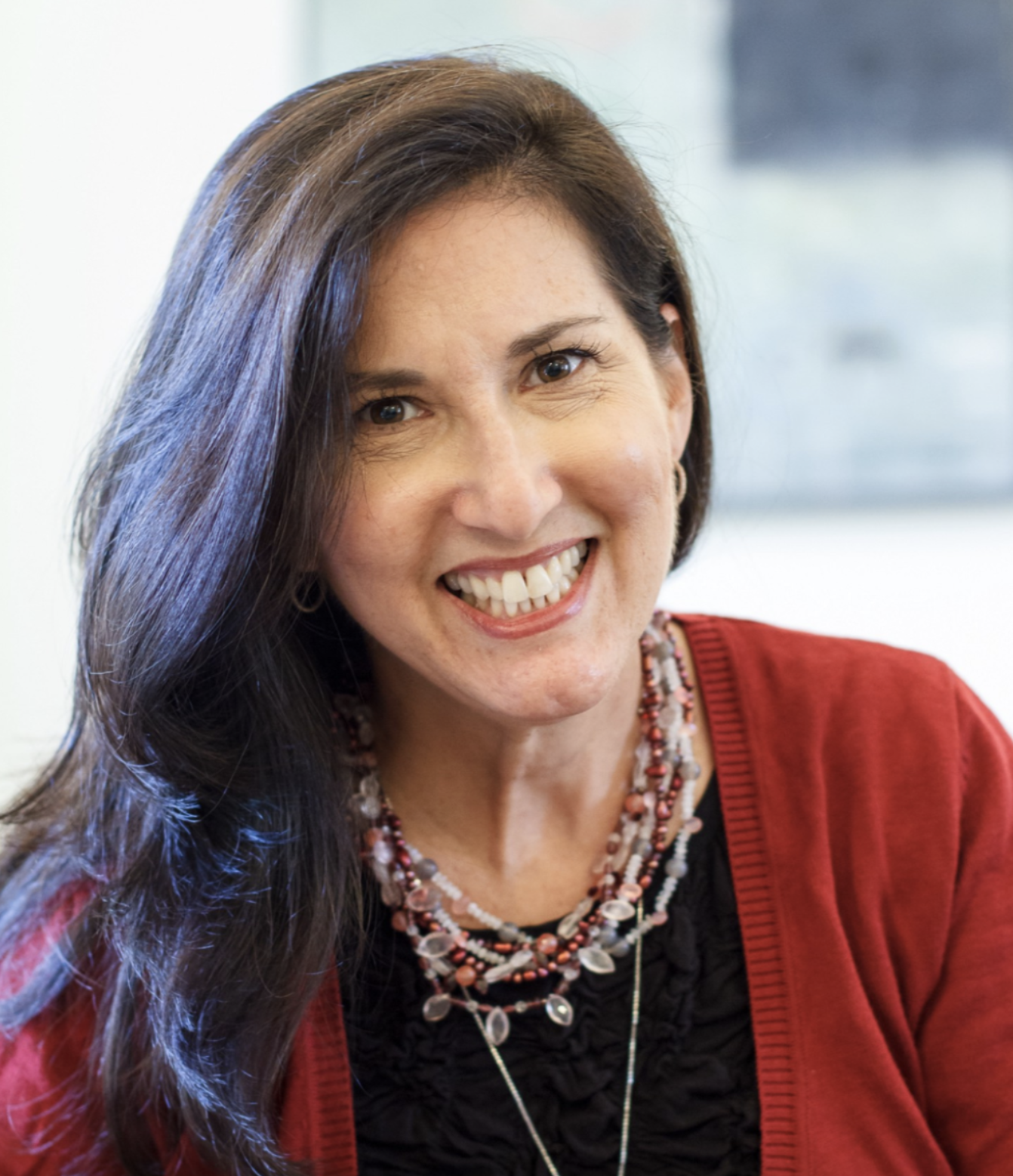 Paige Arnof-Fenn
Paige Arnof-Fenn is the founder and CEO of Mavens & Moguls, a global branding and digital marketing firm whose clients range from early-stage start-up to Fortune 500 companies including Colgate, Virgin, Microsoft and The New York Times Company. She was formerly VP Marketing at Zipcar (IPO then sold to Avis) and VP Marketing at Inc.com (sold to Bertelsmann). Prior to that she held the title of SVP Marketing at Launch Media, an Internet start-up that went public and was later sold to Yahoo. Arnof-Fenn has also worked in brand management at Procter & Gamble, as a special assistant to the chief marketing officer of global marketing at The Coca-Cola Company and held the position of Director of the 1996 Olympic Commemorative Coin Program at the Department of Treasury. She is an advisor to several early stage private companies and nonprofit organizations and holds an undergraduate degree in economics from Stanford University and an MBA from Harvard Business School.
Linkedin
Personal Website
What are your duties as a chief marketing officer or vice president of marketing?
I built the marketing function from the ground floor at 3 successful startups where I was responsible for all branding, corporate communications and corporate partnerships for the businesses and was instrumental in the fundraising efforts.
How did you become a chief marketing officer or vice president of marketing?
I was classically trained and started as a Brand Assistant and Asst Brand Manager at P&G working my way up to Asst CMO at Coke before getting the top job at the startups.
How did your educational background prepare you for your position?
After 2 years in finance post college I decided to go back to school for my MBA which allowed me to rebrand myself, try a new area as a summer intern in marketing, gain new skills and build my network and my confidence. For me getting an MBA was critical for finding work I enjoyed and making the transition smoothly. I took marketing classes and got experience on and off campus to help me build a resume in the new field which gave me credibility as a marketer.
I know having an MBA helped my resume stand out to get interviews and gave me credibility as a marketer. I am so much happier in a career that allows me to use both sides of my brain, explore a more creative path and use my business acumen in all sizes and types of businesses from the very largest public companies to venture-backed startups. It was a great decision for me
What is your approach to branding a company or its products and services?
At P&G everything starts with Market Research. They drill into you the importance of customer data to make decisions. It does not matter what you, your friends and family like (who may only tell you what they think you want to hear so they don't hurt your feelings). It is all about your target audience and what motivates them to purchase. At P&G we did lots of customer satisfaction monitors, quantitative (surveys) and qualitative (focus group) research so for me branding is always grounded in customer research.
What type of communication skills do you need to do your job?
So much of success in marketing is about effective communications online and offline. Marketing today is about being adaptable/agile, having strong communication skills and a growth mindset. There are always new tools and technologies and you never know when the next crisis will hit that throws your marketing plans into disarray. These skills are also important for crisis management along with remaining calm/clear headed/in control so that marketers can get through ongoing setbacks and curve balls as creatively and quickly as possible.
Young growth mindset marketers are in demand because they never stop learning and experimenting, they are focused on the future and see opportunities ahead by creating a culture of learning and growth.
Reacting at a time of crisis is great, but being able to adapt to change is even better so staying nimble today is core to survival. Young marketers must also stay focused without getting distracted to be successful. Given all the uncertainty today there is never a more important time to provide accurate, empathetic communication with transparency, truthfulness and timeliness whether there is a crisis or not. Marketers need to communicate in a way that gives audiences better focus, helping them to create a bridge from the noise today to a clearer/better future.
Young growth mindset marketers are in demand because they never stop learning and experimenting, they are focused on the future and see opportunities ahead by creating a culture of learning and growth. It takes effort and a commitment to excellence for people to continually learn/grow especially now in a virtual/remote environment. I do not think there is one silver bullet to keep your marketing skills sharp and fresh, I recommend using a combination of reading and learning online and off, attending conferences and talks, networking, newsletters from influencers, TED talks, podcasts, finding mentors and listening to all feedback good and bad. To stay relevant and keep growing I try to encourage the team to prioritize professional development to keep skills fresh and stay on top of new trends and technologies.
How has the Covid-19 pandemic impacted your work duties?
The biggest change for me, my team and my clients from the virus is the shutdown of all networking events, travel and conferences. This is typically a very busy time with many events, trade shows, business meetings on the road, etc. and for the past 1.75 years everyone is staying put and meeting virtually instead. I have had more Zoom and Skype calls in the past 15 days than the 12 months pre pandemic! Pivoting to online meetings, webinars, etc. is a smart and productive way companies can continue to have conversations that educate and inform, build relationships and move forward during this crisis period. So first and foremost I have learned to help small businesses to be flexible and open minded so we can keep working together during the crisis and create more flexible capacity going forward over the next year as the economy reopens. If small groups on the team want to talk through specific issues (managing anxiety, kids, parents, etc.) virtual coffee meetings online have been helpful too. A few colleagues have even met online after work for virtual happy hour/beer/cocktails as well when they had more time to chat. It is starting to feel like the new normal by leveraging technology to build and maintain my relationships. We have learned that finding routines and things we can control helps I think.
What advice would you give someone who wants to become a chief marketing officer or vice president of marketing?
My advice for success is to be a student for life, walk the streets and notice your surroundings, do you know which movies won at the box office? Books on the NYT best seller list? Top Billboard and Grammy songs? Oscar winners? Why was Game of Thrones popular? Even if it is not your taste you need to know about these things and have an opinion. A career in marketing and communications is about relevancy so every day I try to pay attention to pop culture, trends, etc. You have to keep your antenna up! You have to be driven, focused, intensely curious and always be looking for the next way to make something better, be a good listener to clients, colleagues, feedback, the market to show respect for great ideas, and be a great communicator. With these traits and a strong work ethic you increase the odds to succeed.
Where Can I Work as a Chief Marketing Officer?
Because many businesses need some version of a marketing strategy, there must be someone to lead in the development and execution. Therefore, CMOs can work practically anywhere.
An important part of becoming a CMO is discovering which industry you want to work in. One benefit of gaining a lot of marketing experience is the ability to try out different industries and see which one fits you.
Because CMOs have advanced degrees such as an MBA degree, there are many states where they can find work and a supportive professional community.
Top Locations for CMOs
There are many job opportunities for CMOs across the nation. Nevertheless, there are definitely some regions of the country with better opportunities for growth and higher salaries.
Resources for Chief Marketing Officers
As you move along the path to becoming a CMO, you may need additional help and support. Whether it is navigating new job opportunities, learning about the newest software or technology, or even building leadership skills, these professional organizations can assist your career growth.
Professional Organizations for CMOs
With a mission to advance the marketing industry, the AMA is a great resource for marketing professionals to network with other professionals and gain new insights and information to better their careers. There are also opportunities for micro-internships.
The CMO Council is a great resource for those in senior-level marketing positions. This network is ideal for those in leadership positions seeking to improve their skills and become more knowledgeable about the industry.
This is another great resource for senior-level marketing personnel. They foster peer-to-peer communications for solutions and support as you progress in your career.
An invitation-based organization under the American Marketing Association, the CMO Circle is based in Washington D.C. It is targeted toward those at the executive level within the marketing profession. This resource provides support, enhances leadership skills, and offers networking opportunities.
Frequently Asked Questions about CMOs
How do I become a chief marketing officer?
Aspiring CMOs should start off with a bachelor's degree in business or marketing. After that, they may go for an MBA or a master's degree in marketing. In addition to education, professionals should obtain 10 years of experience in leading marketing teams.
How long does it take to become a chief marketing officer?
For many, it can take up to 16 years to fulfill the educational and experience requirements to become CMOs. However, for smaller/start-up companies, less experience may be required.
How much is the salary for a chief marketing officer?
Generally, CMOs enjoy strong salaries. According to the BLS, the median salary for marketing managers is $154,470. As of January 2022, Payscale reported that entry-level CMOs can start around $85,300. More experienced CMOs can earn around $198,400.
Do I need certifications to become a chief marketing officer?
The major requirements for a CMO are mainly a bachelor's degree and relevant experience. However, certifications are definitely a bonus especially when it comes to learning technologies used in the profession.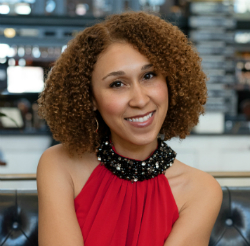 Krystal Covington, MBA
Krystal Covington, MBA, is a business growth strategist with 15 years of experience in marketing and public relations. Her company, Go Lead Consulting, provides clients foundational tools to build new client and customer relationships.
Covington founded Women of Denver, one of the largest privately held membership organizations in Denver, Colorado. Her program helps women increase their business acumen, sharpen leadership skills and connect with other high-achieving women. Covington received her MBA from Western Governors University in 2012.
Krystal Covington is a paid member of the Red Ventures Education freelance review network.
Page last reviewed January 6, 2022
Featured Image: Luis Alvarez / DigitalVision / Getty Images
Search Programs by Concentration
View schools and degrees from across the country.
Find the right program to advance your career.