Marketing Communications Director Career Overview
Reviewed by
Our Integrity Network
OnlineMBA.com is committed to delivering content that is objective and actionable. To that end, we have built a network of industry professionals across higher education to review our content and ensure we are providing the most helpful information to our readers.
Drawing on their firsthand industry expertise, our Integrity Network members serve as an additional step in our editing process, helping us confirm our content is accurate and up to date. These contributors:
Suggest changes to inaccurate or misleading information.
Provide specific, corrective feedback.
Identify critical information that writers may have missed.
Integrity Network members typically work full time in their industry profession and review content for OnlineMBA.com as a side project. All Integrity Network members are paid members of the Red Ventures Education Integrity Network.
Interested in becoming a marketing communications director? Learn about this career, from salary to education, daily duties, and other requirements.
OnlineMBA.com is an advertising-supported site. Featured or trusted partner programs and all school search, finder, or match results are for schools that compensate us. This compensation does not influence our school rankings, resource guides, or other editorially-independent information published on this site.
Are you ready to discover your college program?
Credit: Morsa Images / DigitalVision / GettyImages
Effective salespeople possess communication skills, enthusiastic attitudes, and an understanding of their customers' needs. If you share these skills and want a career that requires them, you might consider learning how to become a marketing communications director.
A marketing director oversees a company's marketing strategy. With the help of a team, they are responsible for the planning, execution, and results of marketing campaigns. They analyze market trends and data, tweaking campaigns to align with customer needs and company goals.
A bachelor's degree in a business field is enough for a career as a marketing communications director. Years in the field is the biggest differentiator between an entry-level marketing job and marketing communications director.
Most marketing managers and directors work in professional service organizations or company management. Finance, manufacturing, and wholesale trade industries also employ these professionals.
Follow this guide to learn how to become a marketing communications director, the career's key responsibilities, and what to expect from the job.
Navigate This Page: A Day in the Life | Key Skills | Salary | How to Become | Where Can I Work | Resources
What Does a Marketing Communications Director Do?
A marketing communications director manages an organization's marketing strategy. Some directors specialize in facets of advertising, like digital marketing or market analysis.
Marketing directors head the marketing department and its teams. Together, they conduct campaigns with a goal of driving sales and brand awareness for the company. Each day, these executives connect with marketing specialists, business consultants, and sales managers with roles in the company's advertising strategy.
Additionally, marketing directors identify market trends to determine the best paths for their organization. They also create advertising budgets, analyze return on investment (ROI) data, and negotiate contracts.
This demanding role requires adaptability. Today's marketing directors must feel comfortable with the latest technology and understand a company's target market for effective promotion.
A Day in the Life of a Marketing Communications Director
A director of marketing communications often starts off by preparing for the day's meetings: reviewing company sales data, campaign analytics, and other data that assist in leading strategic discussions. Then, they meet with their team to discuss the day's plan, project progress, and deadlines.
The director spends much of their day in meetings with other company executives or teams within the marketing department to manage ongoing projects. Reviewing project proofs, writing marketing plans, and planning and finalizing budgets with sales managers also occur through daily meetings and calls.
A marketing communications director is expected to stay on top of industry news, maintain relationships with other industry leaders, understand the latest technical advances in marketing, and have strong business acumen and awareness of the company's performance.
Key Soft Skills for a Marketing Communications Director
Leadership: Marketing directors lead marketing teams and campaigns to success. This means they need the skills to communicate strategic objectives effectively, so that employees on the team understand how to execute their work in an impactful way. They display practical leadership abilities that encourage teamwork and productivity. These skills also help marketing directors manage projects, coordinate teams, and build rapport with others.
Interpersonal: Marketing directors with interpersonal skills can nurture strong relationships with their teams. These professionals must communicate well with marketers, designers, decision-makers, and others to carry out projects.
Adaptability: The evolving nature of business and customer needs requires marketing leaders to adapt. Communications directors of marketing must be able to look at data such as campaign performance, market share, sales, and other ROI factors to optimize a campaign.
Critical Thinking: Marketing communications director jobs need critical thinkers who dive into, analyze, and interpret data. These leaders then use that data and their critical thinking skills to create campaigns tailored to an organization's customers.
Key Hard Skills for a Marketing Communications Director
Marketing: Search-engine optimization, digital marketing, and brand strategy are a few marketing-focused skills a marketing communications director needs. These professionals work with various media and marketing strategies daily to direct promotional campaigns.
Project Management: Project management skills allow marketing directors to oversee and manage marketing projects. They see each campaign project through to completion, from initial planning to post-campaign analysis. Team leadership and time management skills are also critical elements of project management.
Data Analysis: Marketing leaders use market data to inform their advertising strategies and campaigns. Data analysis skills let them collect and analyze data from their organization's and industry's campaigns.
Financial: Financial skills include budgeting for projects, negotiating contracts, and revenue tracking. Marketing directors use these skills to stay on track with marketing strategies and campaigns. They also analyze the company's ROI to make necessary tweaks in its advertising strategy.
Marketing Communications Director Salary and Career Outlook
According to November 2021 data from Payscale, a marketing communications director earns an annual salary between $47,000-$102,000, depending on experience and company size.
A marketing communications director's education can also influence salary. These professionals can enter the field with a bachelor's degree and work experience. Still, a master's degree could boost skills that equate to a higher salary. A director's specialization and industry experience could also affect salary potential.
Additionally, location plays a vital role in the salary and outlook of marketing directors. The Bureau of Labor Statistics (BLS) shows that New York, New Jersey, and California pay the highest mean wages. Some metropolitan areas also pay as much as twice the salaries of rural or non-metropolitan regions.
How to Become a Marketing Communications Director
Directors of marketing communications typically hold a bachelor's degree. Bachelor's degree programs usually take about four years to complete. Typical bachelor's degrees for this career path include marketing, management, or communications.
Besides a degree, many employers seek candidates with relevant work experience. Applicants should have 5-7 years of experience running marketing campaigns and managing teams.
A master's of business administration (MBA) in management or marketing could boost salary potential and advancement opportunities. This degree adds another two years of study. Some MBA programs may also require a year or two of relevant work experience before applying.
Though not often required, earning a marketing certification could help you and your resume stand out when applying for jobs. Potential credentials include the American Marketing Association's professional certified marketer certification and the Promotional Products Association International's certified advertising specialist certification.
Insights From a CEO of Marketing Communications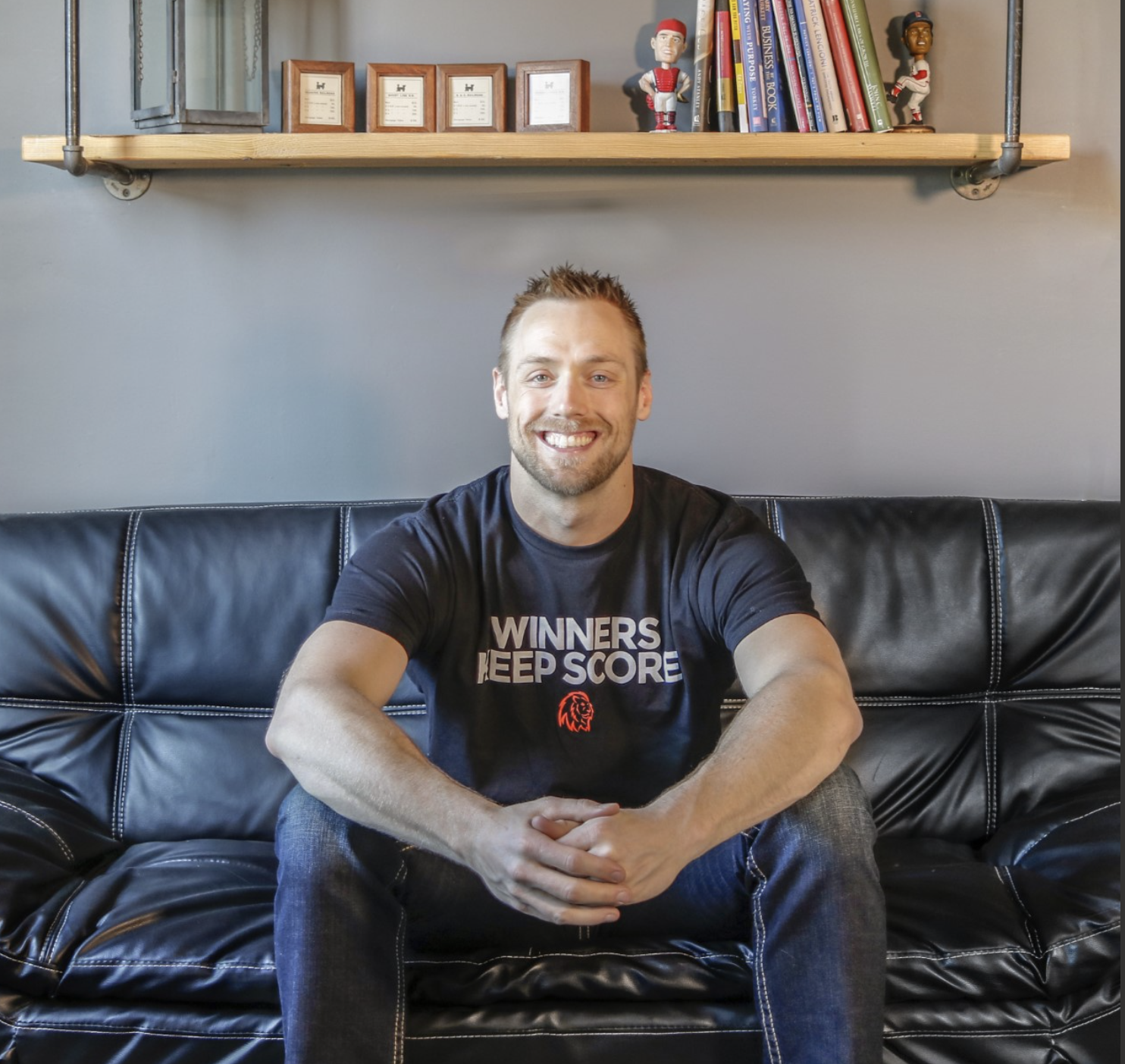 Tyler Sickmeyer
Tyler Sickmeyer is a marketing thought leader and Founder of Fidelitas Development, a full-service marketing and advertising agency that has served clients around the world. Tyler consults clients on marketing strategy and ROI measurement, serves on the board of Live Ventures (NASDAQ: LIVE), and brings high-energy keynote presentations to audiences across the United States.
Tyler brings a unique perspective to every engagement as he shares solutions for today's marketing challenges that he learned the hard way as a former concert promoter. The same digital hustle that gave Tyler success as the youngest independent Christian concert promoter in the nation serves as the baseline for the methodology that continues to bring success for Fidelitas clients.
What are your duties as a CEO?
My number one duty as CEO is to cast vision for the company and instill our values and culture throughout the organization and to make sure that those remain aligned with the vision at all times. I'm obviously a steward of our resources and our strategy as well, but others contribute to those too.
How did you become a CEO?
I became CEO when I started Fidelitas in 2008.
How did your educational background prepare you for your position?
My formal education did not prepare me much but my informal education as a concert promoter taught me how to run a business and different areas of focus that I have to have to truly lead a company with excellence.
What is the best part of your career? What is the most challenging part of your career?
The best part of my career is the incredible people that we get to work with, both as teammates at Fidelitas as well as our clients. We work with some incredible people that are doing some great work and impacting a lot of lives. It's an honor to work with them.
For the most challenging part of my career the old adage that CEO is the loneliest position is certainly true. I believe all leaders need to make a conscious effort to surround themselves with peers that can hold them accountable in a way that direct reports cannot.
What type of communication skills do you need to do your job?
Communication is perhaps the most important skill you have to have as a CEO. If you're not communicating in an efficient and consistent manner you're not going to get the results that you're looking for. The old adage that you have to say something 7 times or Slack it 13 times is certainly true.
You have to give a consistent message and you have to communicate in a way that resonates with your staff. It's important for CEOs to understand that not everyone receives information in the same way, and thus all CEOs need to be flexible in how they communicate information.
How has the COVID-19 pandemic impacted your work duties?
COVID hasn't impacted our business too much, but it does place an extra sense of importance on communicating well with our staff in our remote setting. It's even harder to communicate vision and goals and to stay aligned as a team when no one is in the same place. It's also important to continue to invest in culture in creative ways throughout COVID-19, whether that is through Virtual happy hours or getting people together in person on occasion. There's no replacement for in-person human interaction.
What advice would you give someone who wants to become a CEO?
Lead by serving others. Servant Leadership is the only real leadership.
Where Can I Work as a Marketing Communications Director?
Directors of marketing communications work in a breadth of industries. Healthcare organizations, financial institutions, and nonprofits seek marketing and communications directors to manage their campaigns. These directors may also find work with colleges and universities.
BLS May 2020 data notes that company management, computer systems design, and consulting services offer the highest employment levels for marketing managers. However, cable and subscription programming, information services, and aerospace manufacturing pay the highest salaries.
Employment for these positions varies by state. BLS data shows that California, Illinois, New York, Texas, and Massachusetts employ the highest number of marketing managers. These states are generally some of the best states for MBA graduates.
Metropolitan areas tend to include more job opportunities than non-metropolitan areas. For instance, BLS data shows that the Pittsburgh, Pennsylvania, metro area employs 1,740 marketing managers. In contrast, the non-metropolitan Northern Pennsylvania area employs only 60.
Top Locations
Salary is a key consideration in determining where to begin your career as a marketing communications director.
According to the BLS, New York leads the top-paying states for these professionals with a mean annual wage of $194,940. New Jersey falls closely behind with a $180,250 mean salary. Other high-paying states include California and Virginia, which pay mean wages of more than $176,000.
However, prospective marketing communications directors should consider salary potential relative to the cost of living. Each of these high-paying states has a higher-than-average cost of living. California has the second-highest cost of living index in the country at 151.7.
Resources for Marketing Communications Director
The following resources help marketing directors of communications find networking and professional development opportunities. They also provide an excellent starting point when learning how to become a marketing communications director and advancing your career.
Marketing Communications Director Organizations
AMA offers marketing specialists certifications and micro-internships to expand their professional opportunities. Membership includes academic journal access, promotional product discounts, live webinars, and exclusive resources. The association's awards and scholarships recognize thought-leaders and outstanding members of the marketing community.
IABC supports business-focused specialists and leaders globally. Members can attend in-person and virtual events and complete online courses and certification programs. The organization includes more than 100 local chapters for members to build close-knit communities with like-minded professionals.
Founded in 1910, ANA connects advertisers and manufacturers to promote industry growth and sustainability. ANA assists nearly 1,500 businesses through training, events, and advocacy efforts. Marketers, solution providers, and nonprofits can apply for memberships tailored to their needs.
ASAE supports the association community through collaborative experiences, professional resources, and advocacy. Marketing leaders can earn the certified association executive credential that demonstrates business management abilities. Exclusive career services help members improve their resumes and prepare for jobs.
Common Questions about Marketing Communications Director
What is a marketing communications director?
Directors of marketing communications coordinate and oversee an organization's marketing strategy and activities. They plan marketing projects, manage teams, and meet with sales professionals to tweak marketing budgets and plans.
How do I find marketing communications director jobs?
Online job boards host plenty of opportunities from companies in various industries, including healthcare and manufacturing. Prospective marketing leaders can also join professional associations to access job boards and networking opportunities.
What is the salary of a marketing communications director?
According to the BLS, marketing managers earned a median salary of $141,490 in 2020. However, experience level and education can influence pay rates. For example, Payscale lists the average salary of an entry-level marketing director as $47,000 in November 2021.
How much education do I need to become a marketing communications director?
Most marketing director of communications jobs require a bachelor's degree in business, marketing, or communications. Earning an MBA in marketing could propel professionals into advanced positions or boost their earnings.
Reviewed by: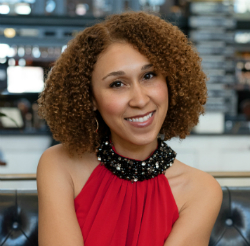 Krystal Covington, MBA
Krystal Covington, MBA, is a business growth strategist with 15 years of experience in marketing and public relations. Her company, Go Lead Consulting, provides clients foundational tools to build new client and customer relationships.
Covington founded Women of Denver, one of the largest privately held membership organizations in Denver, Colorado. Her program helps women increase their business acumen, sharpen leadership skills and connect with other high-achieving women. Covington received her MBA from Western Governors University in 2012.
Krystal Covington is a paid member of the Red Ventures Education freelance review network.
Featured Image: Morsa Images / DigitalVision / GettyImages
Search Programs by Concentration
View schools and degrees from across the country.
Find the right program to advance your career.