OnlineMBA.com is an advertising-supported site. Featured or trusted partner programs and all school search, finder, or match results are for schools that compensate us. This compensation does not influence our school rankings, resource guides, or other editorially-independent information published on this site.
Are you ready to discover your college program?
Credit: Jetta Productions Inc / DigitalVision / Getty Images
Earning an MBA in healthcare management is a great path to lucrative and in-demand roles within the medical field. Rather than working on the frontlines alongside medical providers, these professionals conduct behind-the-scenes tasks that make life-saving work possible.
An MBA in healthcare management can prepare graduates to serve on a hospital's leadership board. On average, a director of operations in this field earns $91,226 per year, according to Payscale. Read on to learn more about what it takes to pursue an MBA in healthcare management career.
What Is an MBA in Healthcare Management?
If you are an organized, natural leader and a strategic thinker, earning a master's in healthcare management could be a terrific fit for you. The degree explores areas such as business ethics, law, leadership, accounting, marketing, budgeting, and planning -- all through the lens of healthcare. Graduates with an MBA in healthcare management can work as department directors, CEOs, and financial planners for hospitals, nursing homes, and acute care facilities.
What Can You Do With an MBA in Healthcare Management?
Medical Health Services Manager
Medical health services managers make about $104,280 per year on average. The Bureau of Labor Statistics (BLS) projects this career to grow 32% between 2020 and 2030, which is much faster than the national average.
Medical health services managers improve the day-to-day operations of a healthcare facility. They work with department directors to make sure employees stay on task and have the resources they need to perform their job.
Nursing Home Administrator
On average, nursing home administrators make $98,890 per year, and the BLS projects this career to grow 9% between 2020 and 2030. These professionals oversee clerical and administrative staff.
Additionally, administrators ensure the facility maintains proper medical supply inventory levels and create schedules for all levels of staff members, such as physical therapists and front door greeters. These professionals perform crucial job functions that ensure that the aging population can gracefully live out their later years of life.
Healthcare Consultant
Payscale reports that healthcare consultants earn $87,660, on average. They offer advice to healthcare facilities to help them overcome problems and meet goals. These professionals must possess excellent interpersonal and communication skills.
Healthcare consultants also need strong organization, strategic thinking, and active listening skills. Professionals working in this role sometimes own their own consulting business or work for a private healthcare consulting company. The BLS projects management analyst jobs, which include consultants, to grow 14% between 2020 and 2030.
Administrative Services Manager
Administrative services managers earn $98,890 per year, on average, and the BLS projects this career to grow 9% between 2020 and 2030. These professionals oversee administrative staff members, including secretaries, clerks, and assistants.
Administrative service managers also make sure hospitals, nursing homes, and doctors' offices remain safe and sanitary places to work and visit. In some cases, administrative services managers connect employees with training opportunities and other benefits like health insurance. Administrative services managers also oversee records management.
Healthcare Administrator
Healthcare administrators make $98,890 per year on average, and the BLS projects this career to grow 9% between 2020 and 2030. These professionals provide training opportunities for doctors and nurses, oversee employee schedules and company records, and provide employee reviews for subordinates.
Healthcare administrators make sure a healthcare facility operates as smoothly as possible and provides the best possible care for patients. They help make hospitals safe, sanitary, and orderly. In some cases, healthcare administrators must hold a registered nurse license, particularly if they oversee other nurses.
Online MBA Programs for You
Grow your career, leadership, and business acumen with an accredited online MBA program.
Why Should You Get an Online MBA in Healthcare Management?
Pursuing an MBA in healthcare management career online gives you the flexibility to balance your studies with personal and professional obligations. In fact, you may be able to apply what you learn in your studies directly to your job, allowing you to build up your resume and your portfolio before you graduate.
While an MBA covers the basics of many different topics -- such as finance, leadership, and marketing -- many programs offer the opportunity to specialize in a specific area. These specialties prepare learners for specific roles in the industry.
As referenced in the career section above, individuals with this degree can earn average yearly salaries between $65,000 to nearly $100,000.
Online MBA in Healthcare Management Salary
Although you can earn a reasonable salary in the administrative healthcare field with a bachelor's degree, putting in the hard work that it takes to acquire an MBA qualifies you to earn substantially more.
Graduates of an online MBA in healthcare management program typically experience more opportunities for promotion than someone with a bachelor's in healthcare management, as leadership roles demand more knowledge and training. Another factor that can determine pay is experience. Seasoned healthcare administrators make more than entry-level professionals.
In the table below, we outline the average annual salary of two roles in the healthcare field. One role requires an MBA and the other only requires a bachelor's degree. As you can see, these professionals perform similar job duties yet experience a salary difference of $7,197.
Source:Payscale
FAQs About MBA in Healthcare Management Careers
What certification should I get in addition to an MBA in healthcare management?
If you want to position yourself as a more desirable job candidate or justify a promotion request, consider earning certifications related to healthcare management. Some of the more common certifications in the field include certified revenue cycle professional, certified medical manager, certified healthcare financial professional, certified healthcare access manager, and certified professional in healthcare quality.
What jobs can I get with an MBA in healthcare management?
With an MBA in healthcare management, you can become an administrative services director at a hospital, doctor's office, nursing home, or acute medical facility. After significant work experience, you can serve on the leadership board for one of these organizations, becoming a partner, president, or chairperson of the board.
Is an MBA in healthcare management better than a master of health administration?
An MBA in healthcare management covers multiple disciplines, while a master of health administration focuses on one discipline. An MBA covers business basics, including marketing, accounting, and ethics. If you wish to work in an administrative leadership position, possessing foundational business knowledge can help you effectively communicate with other business professionals.
Is an MBA in healthcare management worth it?
Earning an MBA in healthcare management adds significant value to your resume, positioning you for leadership roles with high earning potential.
Interview With an Expert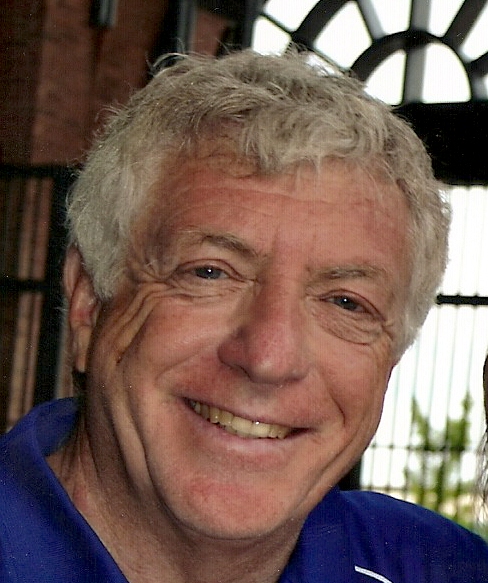 Joseph Welfeld
Joseph Welfeld is currently president of The Welfeld Group, LLC, and a venture partner for Fund Rx, a healthcare venture fund. Mr. Welfeld provides market strategy, business development, and advisory services to emerging healthcare technology organizations. He is a member of the healthcare management faculty of SUNY - Empire State College in Westbury, New York, and is on the faculty of the MBA and DNP programs at Dominican College. He is also a member of the advisory boards of both programs.
Mr. Welfeld is a fellow of the American College of Healthcare Executives, has an MBA in healthcare administration from Baruch College/Mt. Sinai Medical School in NYC, and has written Managed Care Contracting - A Guide for the Health Care Provider, published by the American Hospital Publishing Corp. in 1996.
Why did you decide to pursue a career in healthcare administration? Is it something that has always interested you?
My undergraduate degree was in engineering from an intense engineering program at Cooper Union. As a child, I was always interested in math and science and that seemed to be the reasonable approach. My first job was as a systems analyst for the Zale Corporation (jewelry manufacturing). I hated the work and felt that I could/should be doing something more relevant with my life than trying to improve the flow of a jewelry production line. That's when I decided to pursue the healthcare administration program at Baruch. At the time, it was a part-time program with limited openings that required you to have a job in the field in order to be admitted. I was fortunate that Kings County Hospital was looking for computer operations supervisors for their new medical record system. Although I had never operated a computer, nor would even know where to start, I got the job -- which led to admission to the part-time program.
What was the job search like after graduating with your MBA?
My case is a bit different because I was already in a hospital-based position as a result of the requirement for a residency. This requirement provided an entry point for master's degree-trained healthcare management students. Meeting the requirement provided an entry-level opportunity as well as real hands-on experience in all aspects of hospital management, usually working directly with the CEO. As hospital administration has morphed into the more diverse healthcare management, these residencies have for all intents and purposes disappeared.
How can students set themselves apart from fellow MBA in healthcare management graduates?
The key is the ability to communicate -- both in writing and orally. In today's electronic and social media environments, I see communication skills seriously deteriorating. The world of healthcare management continues to require relationship building -- both internally and externally -- so communication skills are critical. In addition, the ability to write coherently is a requirement, even in a world of text messaging.
How has earning your MBA advanced your career path?
The master's degree became an entry-level requirement for the field, and while there were a number of MBA degrees, my sense has been that the "B" for business was a significant differentiator as I pursued different opportunities -- particularly in startups in other developing areas. My involvement in new ventures, public companies, and technology was significantly enhanced by the MBA. As the field has become more business-oriented and expanded beyond hospital administration, the need for the business orientation became more critical.
What are some of the most rewarding aspects about working in healthcare administration and management? Some of the most challenging aspects?
While it appears trite, being involved in an industry that results in an output helpful to human beings is very rewarding. The challenges are many and the frustration can often be high. The regulatory system and the frequent inane reporting requirements can lead to burnout and a sense of paper pushing. The most significant challenges are meeting the expectations of many stakeholders, including board members, physicians, and patients, whose expectations may not always be aligned.
Why did you decide to shift toward teaching in an MBA program?
There are two components to this answer. First, if I had my druthers, I would still be working actively in the field. Unfortunately, whether we want to believe it or not, there is significant age discrimination in the field and those who reach a certain age are gracefully and often illegally pushed out the door. That is a great loss for the industry as dozens of years of interpersonal relationships and experience are lost to customers, patients, and new employees.
The idea of teaching has always been of high importance to me as I sought to mentor those who worked with and for me. Some of my greatest accomplishments have been seeing individuals who I have taught and/or mentored take on leadership roles in the field. Fortunately, opportunities have arisen for me to teach, and I am gratified that I can bring life to some of the courses I teach with real examples.
What advice would you give to students considering an MBA and a career in healthcare management?
I would strongly recommend it! It is a very dynamic field with extraordinary growth opportunities. The advent of technology and its penetration throughout the field has made for dramatic change, and the ability to impact the lives of others is very clear and not obtuse.
Professional Organizations for Healthcare Management
To succeed in this ever-changing field, a healthcare management professional must commit to lifelong learning. Professional organizations offer informative webinars, educational conferences, and meaningful networking events that bring professionals in this field together. Below, we outline five organizations that can help you meet your professional goals.
This organization provides professional working healthcare facilities with education and training. Members can earn professional certification through this organization and gain access to a job board.
Hosting more than 100,000 members worldwide, the American Health Information Management Association offers training, webinars, and conferences to professionals in the field.
This organization provides member events, webinars, professional certification, and an annual conference for patient access professionals. Members can interact with peers who work in careers such as scheduling, admissions, patient finance, and guest relations.
The American College of Healthcare Executives aims to make healthcare safer and more accessible for patients. The organization conducts healthcare research, offers a career resource center, and gives members access to the latest research.
The American Hospital Association provides helpful educational tools for hospital professionals and helps members stay up-to-date on current events and how they relate to the healthcare field.
Search Programs by Concentration
View schools and degrees from across the country.
Find the right program to advance your career.