Why Women Make Great Business Leaders
Reviewed by
Our Integrity Network
OnlineMBA.com is committed to delivering content that is objective and actionable. To that end, we have built a network of industry professionals across higher education to review our content and ensure we are providing the most helpful information to our readers.
Drawing on their firsthand industry expertise, our Integrity Network members serve as an additional step in our editing process, helping us confirm our content is accurate and up to date. These contributors:
Suggest changes to inaccurate or misleading information.
Provide specific, corrective feedback.
Identify critical information that writers may have missed.
Integrity Network members typically work full time in their industry profession and review content for OnlineMBA.com as a side project. All Integrity Network members are paid members of the Red Ventures Education Integrity Network.
Women in business make strong leaders. Read on to explore the benefits of having women in leadership positions.
OnlineMBA.com is an advertising-supported site. Featured or trusted partner programs and all school search, finder, or match results are for schools that compensate us. This compensation does not influence our school rankings, resource guides, or other editorially-independent information published on this site.
Are you ready to discover your college program?
Credit: Tom Werner / DigitalVision / GettyImages
Women hold their own in leadership positions, proving their value as business executives and politicians. In fact, women made up over half of the U.S. workforce as of 2019 — significantly more than in previous generations.
A Harvard Business Review analysis found that women in business scored higher than men on most key leadership qualities, including resilience and results-driven attitudes. Women also pull ahead in motivation, bold leadership, and teamwork.
The data also shows that managers who are men recognize women as more effective in several professional areas.
The 2021 Women in the Workplace report demonstrates women's prowess in diversity, equity, and inclusion (DEI) as well. Currently, 54% of senior-level women spend time outside of their job responsibilities to improve DEI in the workplace. Of senior-level men, only 46% do this.
Leadership Skills
Women in business bring skills that can shift workplace culture. Women often display different leadership styles than men, generally leading with compassion, ethics, and respect.
According to 2018 Pew Research Center data, 61% of Americans believe women business leaders show more compassion and empathy than men. Respondents also said men and women are both:
Strong role models for children
Good at compromising
Willing to take risks
Women tend to possess the following qualities, which may give them an edge in business:
Women value work-life balance
Many women leaders balance kids and families with their professional lives. Therefore, they know how to multitask and set priorities, and they encourage their employees to do the same.
Women are empathetic
Empathy allows leaders to build and nurture relationships with their teams. It also helps women in leadership understand what their employees need to improve their productivity and feel appreciated.
Women are strong communicators
Good communication skills lead to high-performing teams and projects. Communication is also essential for setting boundaries and expectations. Women leaders who communicate effectively and confidently can lead their teams to success.
Women handle crisis situations well
Organizational changes require flexibility and critical thinking. Workers look to their leaders for clarity and guidance. A leader's response to crisis situations can affect the workplace climate.
Women Leaders in the Private vs. Public Sector
Data shows that women working in the private sector face more risk than men, especially during tumultuous times like the COVID-19 pandemic. Public sector jobs, however, typically offer more job security than the private sector.
According to the National Women's Law Center, women have suffered disproportionate job losses related to the pandemic. For example, women made up 53.5% of overall net job losses in the U.S. between February 2020 and March 2021.
The pandemic also influenced where women worked in 2020. BLS data finds that a higher percentage of women than men worked from home in 2020. Likewise, 10.8% more men than women worked in the workplace during 2020.
Note that most statistical data comparing men and women does not account for nonbinary workers. Likewise, many data sources — including the BLS — conflate gender and sex, using terms like "female" and "women" interchangeably.
According to December 2020 data from the UNDP Global Gender Report, Central and Southern Asia see the lowest ratio of women working in public administration. In these regions, women account for only 32% of the public sector workforce.
In many parts of the world, women hold more public administration positions than men. For example, women account for over 50% of workers in the public sector in Eastern and Southeastern Asia, Oceania, Europe, and North America.
Impact of Women in the C-Suite
C-suite describes executive-level jobs within a company. According to a 2020 Stanford Graduate School of Business report, only 25% of Fortune 100 company C-suite positions are women-led. Furthermore, only two Fortune 100 companies have equal numbers of men and women in C-suite roles.
Fortunately, some industries have experienced growth in women's leadership. The number of women in financial service leadership roles is projected to grow from 24%-28% from 2021-2030. A 2019 Korn Ferry analysis shows the highest percentage of C-suite women in the financial, healthcare, and retail industries.
According to a 2020 Stanford Graduate School of Business report, only 25% of Fortune 100 company C-suite positions are women-led.
Other industries, like consumer, industrial, and technology, employ women in less than 25% of their C-suite positions.
Women Executives and Their Strengths
Women executives are becoming more prominent, but there is still room for improvement. Through motivation, adaptability, and innovation, women can impact their workplaces in profound ways.
Women executives often prioritize risk-taking, favoring new strategies rather than tradition and security. This approach could create more innovation and opportunity.
Still, according to Harvard Business Review, women tread carefully between taking risks and creating new solutions. This strikes a good balance for business. Women executives generally embrace change and collaboration in business strategy as well.
Benefits of Having Women in Executive Positions
Women in executive positions increase business opportunities. According to a McKinsey & Company report, company performance affects revenue directly. Key leadership skills, like collaborative decision-making and people development, affect performance. Report data shows that women rank higher in five out of nine skills necessary for optimal performance.
Woman-led companies tend to show better stock prices than those led by men. Women also outscore men in innovation and problem-solving, two necessary skills for evolving companies.
Harvard Business Review research notes that women executives demonstrate boldness and a willingness to take risks. This creates space for new ideas and approaches.
Insights from a C-Suite Executive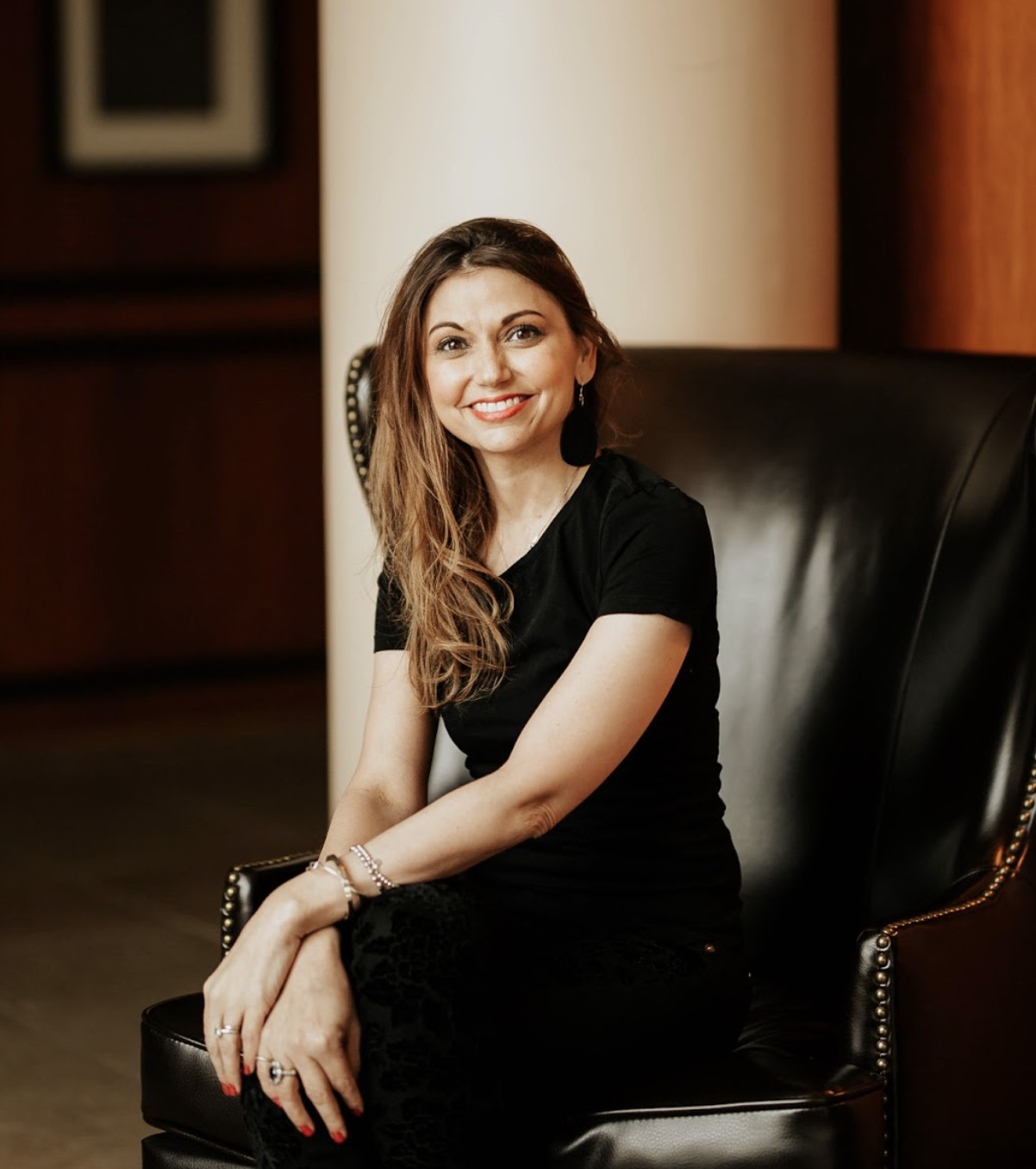 Adriana L. Cowdin
Adriana L. Cowdin is a four-time entrepreneur and "retired" corporate America C-level marketing executive. She served as the division vice president for social media and mobile marketing for a $40B retailer overseeing 150 brands. She also worked as the chief digital marketing officer for a household name home security company and the chief marketing officer of a PE-owned (KKR) manufacturing company. In 2015, Cowdin founded Dekaf Digital, a social media marketing agency, and continues to lead it. What's unique about Cowdin is her passion to give back and balance life. In addition to living with 10 chronic diseases and having undergone 27 procedures in the last five years, she serves on several boards of directors for nonprofit organizations and is a regular volunteer in her community. Cowdin has been featured on ABC News; WGN TV; Forbes, Inc. 500; Fox Business; CNNMoney; Yahoo!; The Huffington Post; Authority Magazine; Thrive Global; Reuters; Hoovers; The New York Times; The Sydney Morning Herald; the Star-Ledger; The Houston Chronicle; The Denver Post; and over a dozen podcasts broadcast around the world.
What does diversity, equity, and inclusion mean to you? Why is it important, particularly for women in the workplace?
Diversity, equity and inclusion mean that the company at all levels, from board to executive team to individual contributors, looks like the general population which is comprised of all types of people, all genders — and they're paid equitably. It's important to build a company consciously in this way to ensure diversity of thought and approach and align with the diverse customer base that many companies are marketing to.
How did your educational path prepare you for being in a C-suite position?
I have a degree in business management and took additional courses through Harvard University's remote learning program specifically for management and leadership. This education gave me the building blocks of how to be a good leader, what it takes to build a team, and the value of diversity. Believe it or not, back in 1998 when I took my courses through Harvard Business School, they taught coaching and diversity and inclusion. These are not new concepts by any means, and I'm grateful to have had these classes.
Who inspired you to become a leader and why?
I was inspired to become a leader by two of my former bosses. One was a senior vice president of marketing, who showed me how to be a successful female leader in a male-dominated industry and company. She was stellar, and I soaked up everything I could from her. The other was a director of training in my first corporate job at U.S. West (an old Ma Bell phone company). He showed through his actions that he was there to support the team and achieve success through that avenue. He always had an open door and coached me to continue growing in my career. I learned a great deal from both of these folks and was inspired to continue growing in my career to achieve greater success.
What are the main challenges for women in leadership positions?
In my experience, the main challenges for women in leadership positions are:


Being Dismissed: Oftentimes I've been in an executive or even board meeting and provided an idea only to have it be ignored or overlooked until a man in the room says the same idea. It's very frustrating and requires you to stand up for yourself on the spot.
Collaboration: Women tend not to collaborate with other women to champion their success. Instead, there are countless examples of women competing against other women or backstabbing them only to get ahead themselves. We all need to stick together and champion each other to the greatest success.
Being Seen as "Bitchy" or "Bossy": When women are direct communicators and successful in a corporate environment, they're often seen as bitchy and/or bossy. For a man, this is just seen as their personality and a successful communication strategy. It's quite unfair and unbalanced.
How can women be successful in the workplace?
Women can be successful by standing up for one another and themselves. Champion other women, stand up for their ideas, and collaborate to see all women rise up in the workplace.
Tell us about a time when you advocated for women in the workplace.
I clearly remember walking through a company I was a C-level executive in, and day after day, I saw meetings filled with white men. The lack of diversity was shocking. One day after walking through another meeting of all white men (it was being held in a pod), I penned a post titled something like "Where are all the women?"
I didn't think it would cause a reaction, but boy did it. The company's board of directors were calling the CEO. The CEO was calling me. They couldn't figure out why I'd penned the letter. Ironically, I didn't mention any company or situation. It was more of a general observation after decades of working in corporate America. It didn't matter, it caused a ripple effect of anger and resentment. How could I say something about the lack of diversity in a company? I was even more shocked by the reaction to the post than the missing representation of women. Ultimately, it was something that led to being dismissed by the company. I didn't budge. It was time that someone said something about the lack of diversity in corporate America.
What advice would you give a woman who is seeking leadership in areas that usually have men as leaders?
Stick to your guns. You will face tough situations regularly, and you need to stand up for yourself. Find ways to bond with your male colleagues and leaders outside the office. For me, that meant sharing my love of scotch with some male colleagues. For other women, it's meant taking up golf. Men do a lot of deals outside the office, and that's also where their bonding occurs. I'm not saying fake an interest or pick up a male interest. I'm saying find things in common outside the workplace. Maybe you both have kids that enjoy the same activity, for example.
What do you see as the future of women leaders in businesses?
I see a bright future for women leaders. We are taking on more leadership roles, being added to boards of directors and being given the time of day in important meetings. I see a future where we as women collaborate more to lift each other up. It's an exciting time to be a woman leader in business. The world is our oyster.
Successful Women Leaders
Plenty of women find success as business leaders. The following women have built or grown well-known companies like Bumble and YouTube, proving how women can lead businesses to greatness.
In 2014, Susan Wojcicki took over as YouTube's CEO. Previously, Wojcicki held one of the first positions at Google, building its ad platform and other products. Wojcicki's entrepreneurial spirit led her to marketing. She eventually convinced Google that acquiring YouTube in 2006 would become one of its best achievements.
Sandy Lerner, Cisco and Urban Decay
Sandy Lerner co-founded Cisco Systems with her husband in 1984. The networking technology company experienced rapid growth in the 1990s, eventually removing Lerner from her position. Lerner moved on to create Urban Decay, a cosmetics company that broke the mold with edgy colors, in 1996.
Cathy Hughes founded Urban One, formerly Radio One, in 1980. A former radio personality, Hughes became a leader in the media industry, holding the title of the first African American woman chair for a public corporation. Hughes grew her company to host more than 60 radio stations across the United States.
Sheila Lirio Marcelo, Care.com
Care.com helps individuals and families find pet care, childcare, housekeeping, and other services in their area. Sheila Lirio Marcelo founded the company in 2006. With her leadership through 2020, Care.com operates in 20 countries and has expanded its offerings to include Care@Work benefits for organizations.
Whitney Wolfe Herd, Bumble
Whitney Wolfe Herd created the Bumble app in 2014 after leaving Tinder, another app she co-founded. Wolfe Herd designed Bumble to give women more control over their dating experiences. Her woman-focused approach led the company to become one of the most successful of its kind, valued at $14 billion just one month after its initial public offering.
Future of Women's Leadership in Business
The number of women leaders in financial services is projected to grow by 4% from 2021-2030. However, only 41 Fortune 500 companies across all industries employed women CEOs as of June 2021. Awareness efforts can help companies understand the need for women executives in business and make room for more women leaders.
However, only 41 Fortune 500 companies across all industries employed women CEOs as of June 2021.
Companies that embrace gender diversity often advocate for women in leadership positions. For instance, IBM highlights the success of gender-inclusive companies. Successes include 61% higher revenue and a 54% increase in innovation, according to IBM's Women, Leadership, and Missed Opportunities report.
In addition to prioritizing advocacy, women leaders can benefit from the following supports:
Diverse Workplaces: Women can thrive in diverse and accepting work environments. Businesses that prioritize diversity may make it easier for workers to accept women in leading positions.
Safety Resources: Assault and homicide have an alarming effect on women in the workplace. Improving safety training, resources, and no-tolerance policies for harassment and violence could help working women feel more secure.
Marketing Equality: Gender bias exists in advertising. Research from the Geena Davis Institute shows that women characters in ads increased only slightly from 2006-2016, from 33.9% to 36.9%. No data is available for people of nonbinary genders. Shining a marketing spotlight on women and people of other underrepresented genders could help promote diversity.
Parental Leave: Women executives face unique challenges when balancing their personal lives and professional careers. Rather than choosing one over the other, women should have access to parental leave benefits to allow them to care for their families and return to work without penalty.
Restart Programs: Women leaders who take a professional break can benefit from company restart programs. These resources support women's transition back to work through training and mentorship opportunities.
Resources
Joining a professional organization that caters to women in business can help leaders grow their skills and advocate for one another. Consider joining one of the following organizations for women leaders.
Professional Organizations for Women in Business
ABWA connects women in business through events and networking support. The organization hosts more than 5,000 events each year. Members access job boards, career services, and discounted professional development courses.
NAFE was founded in 1972 by Working Mother Media. The organization advocates for women executives, hosts networking events, and offers professional development and advancement skills training opportunities.
Women entrepreneurs join NAWBO to access business-building resources and connect with like-minded women. Members can attend events online or virtually. The free membership option includes NAWBO publications, virtual webinars, and member rosters.
FAQs about Women in Leadership
How many women leaders are there compared to men leaders?
The number of women business leaders falls behind men overall. About 25% of Fortune 100 company C-suites are women-led. Women also hold fewer leadership positions than men in law, finance, medicine, and academia.
What are the main challenges of women leaders?
Women leaders face gender stereotypes that make it challenging to feel equal. Many must also balance work and family, learn to become respectfully assertive, and drive advocacy efforts that lead to safe work environments.
What types of leadership styles do women leaders have?
Women leaders tend to show strong innovation, risk-taking, and empathy skills. Harvard Business Review places women ahead of men in resilience, self-development, and initiative-taking. Women also have results-driven attitudes and dedication to helping their teams grow.
Why is women's leadership important in business?
Women in business leadership provide different perspectives and leadership styles than men. Their unique skill sets balance risk and reward, ultimately increasing revenue and business growth potential.
Reviewed by: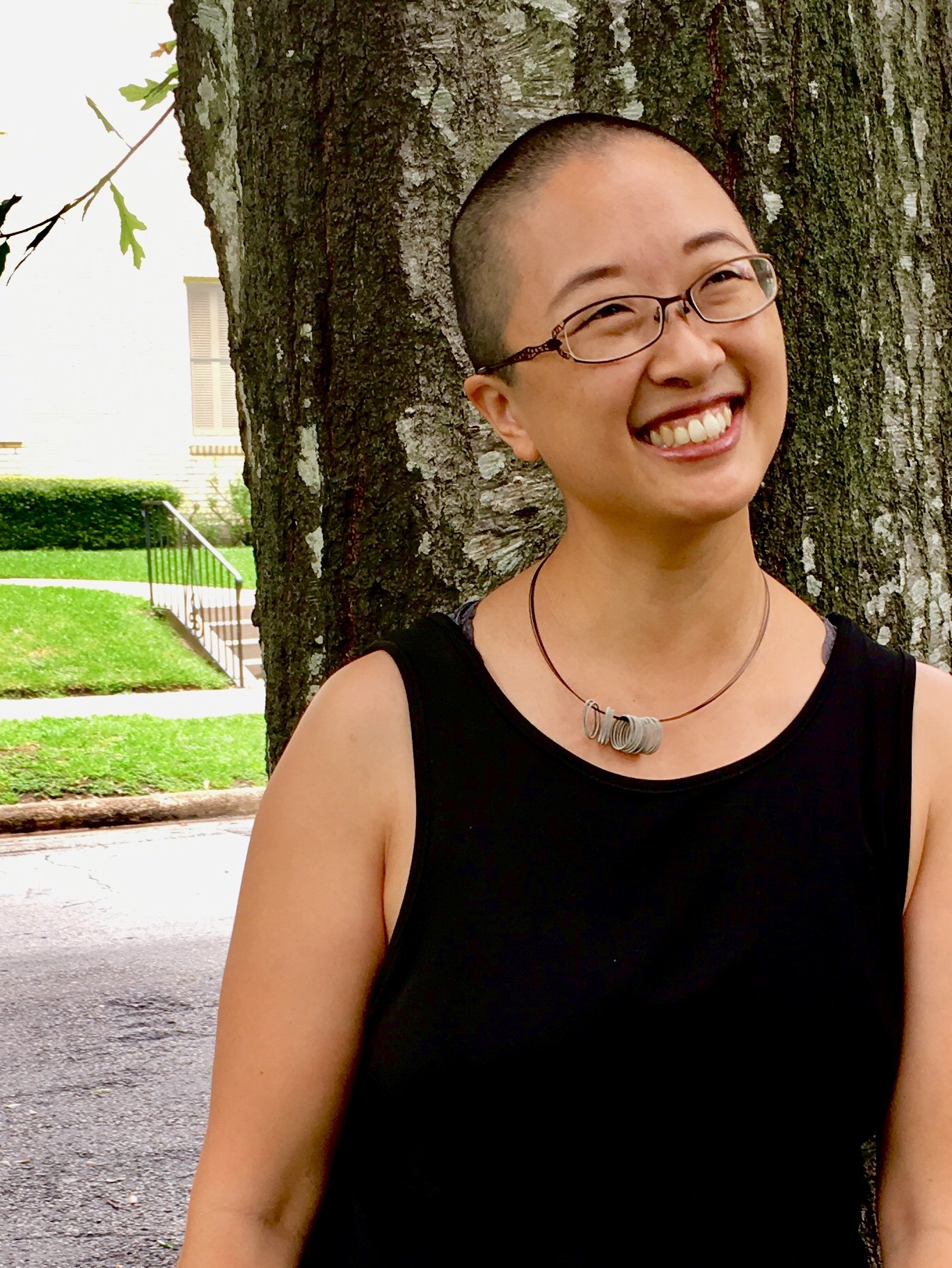 Angelique Geehan
Angelique Geehan works to support and repair the connections people have with themselves and their families, communities, and cultural practices. A queer, Asian, gender binary-nonconforming parent, Geehan founded Interchange, a consulting group that offers anti-oppression support. She organizes as part of several groups, including the National Perinatal Association's Health Equity Workgroup, the Health and Healing Justice Committee of the National Queer and Trans Asian and Pacific Islander Alliance, QTPOC+ Family Circle, and Batalá Houston.
Angelique Geehan is a paid member of the Red Ventures Education freelance review network.
Page last reviewed January 6, 2022
Featured Image: Tom Werner / DigitalVision / GettyImages