OnlineMBA.com is an advertising-supported site. Featured or trusted partner programs and all school search, finder, or match results are for schools that compensate us. This compensation does not influence our school rankings, resource guides, or other editorially-independent information published on this site.
Are you ready to discover your college program?
Credit: Kriangkrai Thitimakorn / Moment / Getty Images
The LGBTQ+ community has a significant presence on American college campuses and in business schools. A 2018 survey of more than 180,000 undergraduates and graduates found that 17% identified as lesbian, gay, bisexual, queer, asexual, or questioning.
LGBTQ+ people made substantial political and social progress in the last two decades. Advocacy efforts and policy work helped convince the Supreme Court to rule in favor of legal marriage equality, and led to the election of LGBTQ+ politicians.
Mirroring society, American universities welcome the LGBTQ+ community more now than in the past. But LGBTQ+ students in higher education still face issues like harassment, discrimination, and exclusion.
Resources for LGBTQ+ learners can mean the difference between earning a degree and dropping out of school.
Those responsible for campus policies must make sure their actions to welcome members of the LGBTQ+ community go beyond offering student resources and address problematic foundational issues.
Students may wish to ask harder questions before enrolling in an institution, to determine how superficial or committed that school may be to equity. For example, students could ask about the experiences of faculty, staff, and administration who are part of the LGBTQ+ community, even reaching out to speak with them directly.
Resources for LGBTQ+ learners can mean the difference between earning a degree and dropping out of school. Campus safe spaces, LGBTQ+ scholarships, and LGBTQ+ student groups help learners make friends, pay for school, experience new things, and access opportunities for personal and professional growth.
Explore the rest of this page to learn more about LGBTQ+ MBA resources.
Gender Identity and Sexual Orientation in Education and Business
Historically, reliable data on LGBTQ+ people was difficult or impossible to find. Until very recently, most organizations did not collect information on sexual orientation or gender identity.
A 2021 Household Pulse Survey from the U.S. Census Bureau found that about 12% of respondents identified their sexual orientation as something other than straight. The percentage of young people (18-24 years old) identifying as LGBTQ+ is much higher than for older age groups.
A 2021 Gallup poll found that 7.1% of American adults identify as LGBT or something other than straight. Regardless of the exact numbers of LGBTQ+ people in the U.S., the percentage has steadily grown since organizations started collecting data related to sexual orientation.
Several laws and legal decisions support equality for the LGBTQ+ community. Title IX bans sex discrimination in schools, while Title VII of the 1964 Civil Rights Act prohibits sex discrimination in many employment situations.
The Fair Housing Act makes it illegal for most landlords to discriminate based on sex. Many legal issues related to LGBTQ+ people are still evolving, being debated in the courts, or vary by state and locality.
LGBTQ+ MBA Students
Colleges and companies now often see diversity as a strength. As the LGBTQ+ community has made strides in education and business in recent years, the business world increasingly recognizes the benefits of diversity, including sexual and gender diversity.
Not only do students benefit from learning with people from different backgrounds, diversity can also be good for business. Research shows that LGBT-friendly companies generate higher profits than other companies.
Organizations are beginning to recognize that implementing LGBTQ+-friendly policies attracts more talent. Companies that do not aim to recruit a diverse workforce may miss out on skilled workers.
Research shows that LGBT-friendly companies generate higher profits than other companies.
LGBTQ+ MBA students can find fellowships from 60 business schools and corporate partners through Reaching Out, an organization seeking to increase the influence of the LGBTQ+ community in business. Keep reading for more helpful LGBTQ+ MBA resources.
Available Resources for LGBTQ+ Students
Historically, LGBTQ+ college students faced challenges related to discrimination, harassment, and exclusion. Although higher education is more welcoming now, the struggle continues.
A 2019 survey from the Association of American Universities found that two out of three LGBTQ college students reported experiencing sexual harrassment on campus at least once in the past year.
The LGBTQ+ movement's hard work and advocacy over the years helped create programs and resources that continue to help the community. LGBTQ+ students can find resources like the ones below to help pay for college, engage in personal development, and enjoy the benefits of being part of a community.
Title IX legislation: Title IX offers protection from sexual harassment and violence for learners of all sexual orientations, including the LGBTQ+ community. Title IX makes it illegal for schools to discriminate based on sex.

Universities must respond appropriately and equitably to complaints of sexual violence that come from members of the LGBTQ+ community. Title IX includes protection for transgender students, including the right to access single-sex spaces that conform with their gender identity.

Safe spaces: These designated physical spaces invite students to safely gather, meet people, attend events, and do classwork. Campus safe spaces indicate support of LGBTQ+ students being themselves.

Safe spaces often include staff members or volunteers who provide information and other resources for LGBTQ+ learners. Prospective students may want to ask those who maintain any "safe spaces" what kinds of safety they include, how they manage that, and what procedures exist to offer feedback or make changes as safety needs change over time.

Student LGBTQ+ organizations: LGBTQ+ groups provide a structured and safer way for new students to get involved in the campus community, make friends and socialize, and get support. Student organizations also participate in LGBTQ+ advocacy on and off campus, and host educational and cultural events.
Scholarships: College can be expensive for everyone, but LGBTQ+ students may lack the financial support from family that other learners can count on. Many organizations offer scholarships specifically designated for members of the LGBTQ+ community. Explore our list of scholarships for LGBTQ+ students below.
LGBTQ+ Organizations
Campus-based organizations are one of the most important resources for LGBTQ+ college students. Many of these groups offer benefits to LGBTQ+ learners regardless of their school. These organizations provide financial, emotional, social, and educational support.
Scholarships for LGBTQ+ Students
Organizations offer many scholarships specifically designed for LGBTQ+ students. Explore some of our featured scholarships resources for LGBTQ+ students below.
Featured Scholarships:
PLFAG chapters across the country offer scholarships for LGBTQ+ college students. The number of scholarships, application requirements, and other details vary. Requirements may include that applicants identify as members of the LGBTQ+ community and/or support the LGBTQ+ community.
Who Can Apply: Varies by chapter
Amount: Varies by chapter
Deadline: Varies by chapter
Point Foundation LGBTQ+ Scholarship
The Point Foundation awards this scholarship to advocates for the LGBTQ+ community with a strong academic record, demonstrated leadership ability, and financial need.
Who Can Apply: Applicants must be "out" as LGBTQ+, enrolled full-time at an accredited U.S. institution, and pursuing an undergraduate or graduate degree.
Amount: Varies by student. The scholarship fills in the gaps of other scholarships, grants, loans, and work-study programs. Applicants must get as much funding as possible through other means.
Deadline: Varies
The Pride Foundation offers financial support to students in the Northwest U.S. Apply to more than 60 scholarships by filling out one application.
Who Can Apply: LGBTQ+ or questioning students in Alaska, Montana, Idaho, Oregon, or Washington can apply.
Amount: Varies by scholarship
Deadline: In January every year
This scholarship provides financial support to LGBTQ+ students who want to study abroad.
Who Can Apply: Self-identified LGBTQ+ undergraduate students at a U.S. university can apply. They must study abroad at a for-credit program for at least four weeks. Applicants must be U.S. citizens, permanent residents, or DACA recipients.
Amount: Up to $10,000
Deadline: In January every year
Tips for Finding Location or Demographic-Specific Scholarships
In addition to sexual orientation and gender identity-based scholarships, LGBTQ+ students can find scholarships based on where they live, or their personal background or demographics.
Location-specific scholarships are open to students in certain cities, counties, states, or regions. Others invite any applicant who is a U.S. citizen, permanent resident, or DACA recipient.
Demographic-specific scholarships include criteria based on race, ethnicity, gender, and other background information.
Many scholarships can help people of color pay for college, including funding designed specifically for African American and Black, Hispanic and Latino/a, Asian American and Pacific Islander, and Native American students.
Many nonprofit organizations, companies, and philanthropists offer these types of scholarships. Students can look for scholarships at their school counselor's office, college financial aid office, local library, and professional organizations for business administration. Other places to look include ethnicity-based groups, religious organizations, and community groups.
The U.S. Department of Labor's free scholarship tool is another resource.
Other Ways to Pay for an MBA
LGBTQ+ MBA students can use other types of financial aid besides scholarship to help pay for their education. Funding sources to research include grants, loans (federal and private), work-study, and employer assistance. Below, we describe these common types of financial aid and how to get them.
Grants: A type of gift aid that does not require repayment, grants often go to students based on financial need. The federal government and state governments distribute grants.
Federal Loans: Learners and/or their parents can borrow money from the federal government. Federal student loans may offer benefits like flexible payment plans and less stringent borrower requirements.
Private Loans: Private loans from banks and other financial institutions can help pay for all or part of an MBA degree.
Work Study: Students with demonstrated financial need can participate in the federal work-study program, which lets learners earn money for college by working at a part-time job on or off campus.
Employer Assistance: Many employers offer tuition assistance programs that pay for all or part of an employee's college degree. Workers may need to pursue a degree relevant to their employer's interests.
Common Questions About LGBTQ+ Resources and MBAs
---
Does being LGBTQ+ help with MBA admissions?
Depending on where you apply, being LGBTQ+ might be a point in your favor. Some business schools actively encourage LGBTQ+ MBA candidates to apply and consciously do outreach to increase the number of LGBTQ+ students.
How do I know if my school has LGBTQ+ organizations?
Many schools list student organizations, including those focused on LGBTQ+ students, on their websites. Even if your school does not have any LGTBQ+ groups, you may be able to access resources and support from a national student organization.
How many college students identify as LGBTQ+?
It is hard to know for sure how many college students identify as LGBTQ+, because reliable data is difficult to find. However, 17% of the 180,000 college students who participated in a 2018 survey identified as lesbian, gay, bisexual, queer, asexual, or questioning.
Which college has the most LGBTQ+ students?
Schools do not uniformly collect data on their students' sexual orientation, so it is hard to know for sure which college has the most LGBTQ+ students.
Reviewed by: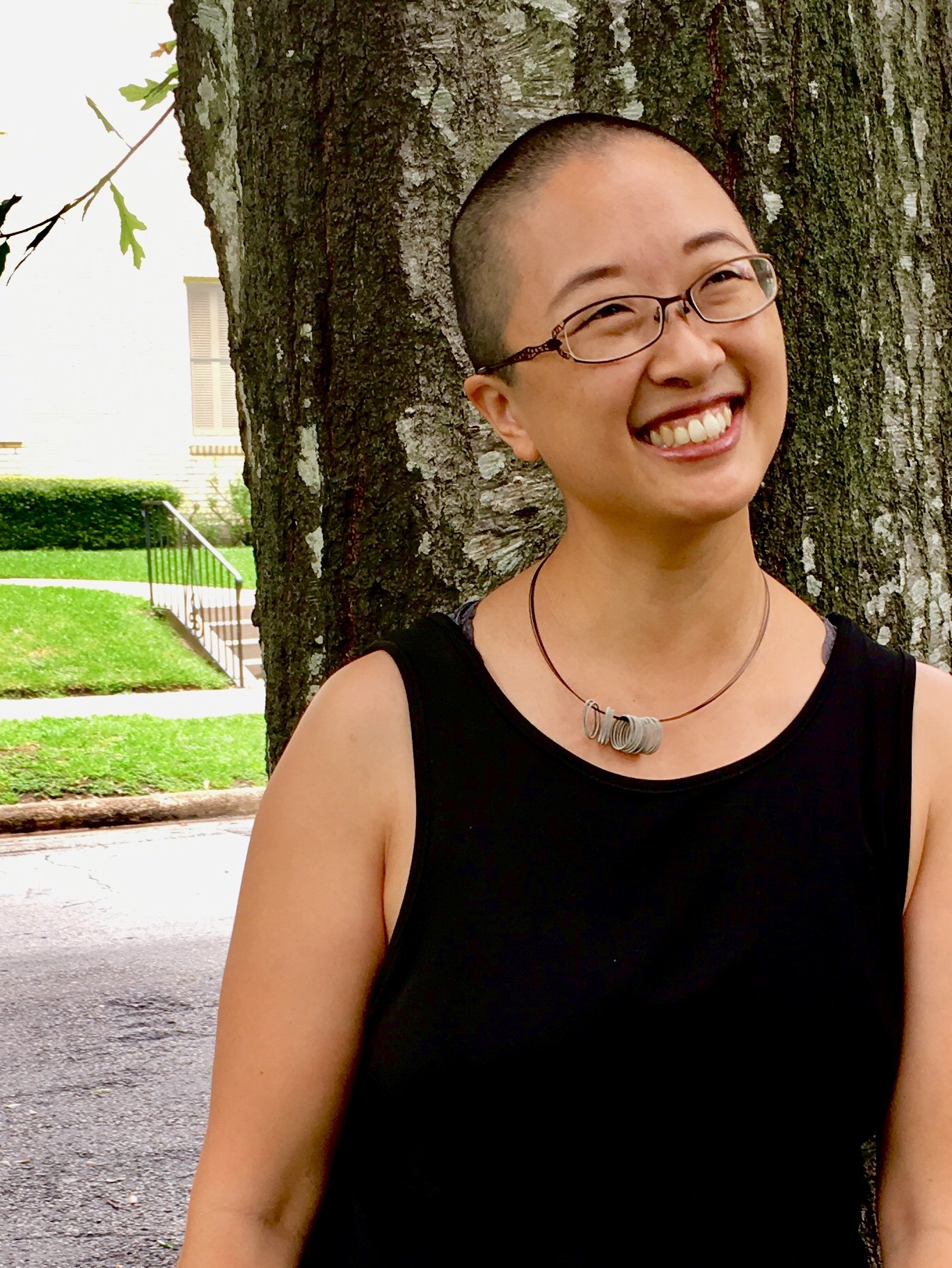 Angelique Geehan
Angelique Geehan works to support and repair the connections people have with themselves and their families, communities, and cultural practices. A queer, Asian, gender binary-nonconforming parent, Geehan founded Interchange, a consulting group that offers anti-oppression support. She organizes as part of several groups, including the National Perinatal Association's Health Equity Workgroup, the Health and Healing Justice Committee of the National Queer and Trans Asian and Pacific Islander Alliance, QTPOC+ Family Circle, and Batalá Houston. Angelique Geehan is a paid member of the Red Ventures Education Integrity Network.
Page last reviewed May 2, 2022
Featured Image: Kriangkrai Thitimakorn / Moment / Getty Images
Search Programs by Concentration
View schools and degrees from across the country.
Find the right program to advance your career.