OnlineMBA.com is an advertising-supported site. Featured or trusted partner programs and all school search, finder, or match results are for schools that compensate us. This compensation does not influence our school rankings, resource guides, or other editorially-independent information published on this site.
Are you ready to discover your college program?
Credit: Tom Werner / DigitalVision / Getty Images
In 2021, MBA programs reported a 68% overall acceptance rate for applicants. Many MBA hopefuls have excellent qualifications, so submitting a strong application is key to getting an offer.
Completing one or more MBA prep courses can increase your chances of business school admission. Taking these courses demonstrates that you are serious about studying business and willing to work hard.
Those already accepted into a business school may find MBA prep courses helpful prior to starting an MBA program. The courses may help refresh knowledge or provide an introduction to concepts not featured in a non-business bachelor's degree program.
This guide explores some of the top MBA prep courses to help you choose the right one for you.
The Top MBA Prep Courses
Discover some of the best MBA prep courses below. The following list includes MBA prep courses (listed alphabetically) that we believe could benefit students. We analyzed features like pricing, course length, course content, and instructional delivery options.
DISCLAIMER: The information provided on this website does not, and is not intended to, constitute professional financial advice; instead, all information, content, and materials available on this site are for general informational purposes only. Readers of this website should contact a professional advisor before making decisions about financial issues.
This course from the Graduate Management Admission Council (GMAC) covers the fundamentals of accounting, an important knowledge base for MBA candidates. Students learn to analyze financial statements, keep records, and determine the financial strength of an organization.
The program offers 24/7 access, on-demand classes with expert instruction, and lessons relevant to real-world business problems. Course topics include the accounting process cycle, transaction analysis, and statement of cash flow. Take this as a stand-alone course, or bundle it with other GMAC MBA prep courses.
In this edX course, participants learn to collect, describe, and analyze data sets. The self-paced program takes about six weeks to complete and requires 4-6 hours of work per week.
The free class from edX includes an optional paid version that includes verification of completion and graded exams and assignments for $79. Lesson topics include data-based decision-making, presenting and summarizing data, and modeling for decision-making.
One of several MBA prep courses offered by GMAC, finance fundamentals covers financial analysis, debt management, and managerial finance. The self-paced program includes on-demand classes available 24/7 on desktop or mobile devices.
Students learn about financial math and terminology, basic calculations, and the relationship between interest rates and risk. The curriculum includes lessons inspired by real-world business situations. To save money, students can bundle this with other MBA prep courses from GMAC.
Udemy's free foundations of business strategy focuses on strategic analysis theory and frameworks. The 7-hour curriculum includes seven sections and nearly four hours of on-demand video. The course explores topics like competitive markets, firm capabilities, industry structure, and competitive dynamics.
Udemy also offers a paid version of the course, which includes a certificate of completion and the chance to directly message the instructor. More than 126,000 students have taken the class so far.
Coursera, in partnership with Emory University, has a fully online, self-paced course that covers the basic math skills needed to take the GMAT or enroll in an MBA program. The beginner-friendly class lasts about 13 hours.
Lessons focus on general statistics, statistical analysis, and using built-in formulas in Excel. Other topics include data visualizations, an algebra refresher, regression analysis, and an introduction to calculus. Students who successfully finish the course get a shareable certificate of completion.
One of the best MBA prep courses, insofar as accreditation, MBA essentials from the University of Stellenbosch Business School Executive Development covers technical business skills with a focus on making strong managerial decisions. The 15-week class includes 8-12 hours of self-paced work per week and costs $1,640.
The practical program takes a case study-based approach to quantitative methods, economics, and managerial accounting. Upon graduation, students receive a certificate of completion. The school holds accreditation from the Association to Advance Collegiate Schools of Business.
The MBA prep course from Management Leadership for Tomorrow features a self-paced, personalized curriculum that takes 6-8 months to complete. Students get access to mock interview practice sessions, networking opportunities with classmates, seminars, and one-on-one help.
Course applicants need a minimum 3.3 GPA, GMAT score of at least 680 or GRE score of at least 325, and 3-5 years of post-undergraduate work experience. Designed to help students get into the best business schools, the course boasts that 90% of last year's participants got into a Top 10 MBA program.
The preMBA essentials for professionals course from edX covers core business fundamentals, including accounting, finance, math, and data analysis essentials. The self-paced program takes about six months to complete, if students spend 3-5 hours per week on the material.
Instructors are business experts from Imperial College London. Students develop analytical skills presenting and interpreting data, as well as an understanding of quantitative concepts in business. The full program normally costs $316.
Students can take GMAC's statistics fundamentals on its own or bundle it with other MBA prep courses. The class explores descriptive statistics, randomization, sampling, and probability theory. Experts teach self-paced, on-demand lessons based on real-world business case studies.
The program covers how to use Excel and the basic language and math of statistics. Other topics include normal distributions, experimental design, and data distributions.
The Wharton Business School offers a business foundations specialization, a series of five business classes that build core business skills in finance, marketing, accounting, and operations. Topics include human resources, change management, financial statements, and customer satisfaction.
The fully online, flexible program takes about seven months to complete at the suggested pace of two hours per week. Students complete a capstone project that synthesizes their skills and knowledge gained during the class. Graduates receive a shareable certificate of completion.
Paying for MBA Prep Courses
Students can find many free or affordable ways to complete MBA prep courses. MBA prep courses that charge tuition may offer various financing options to make programs more accessible.
To avoid paying for MBA prep courses, consider taking some of them while earning your bachelor's degree.
Undergraduate students can take some MBA prep courses within different programs at the bachelor's level. Learners who major in a subject other than business can take some of these courses as electives.
Another option for free and low-cost MBA prep courses is enrolling in a Massive Open Online Course (MOOC). Many respected universities and business schools offer free MBPA prep courses through MOOCs that include subjects like accounting, finance, and business fundamentals.
Common Questions About MBA Prep Courses
How should I start preparing for an MBA?
Enrolling in one or more MBA prep courses can bring you up to speed with the core business fundamentals. You can enroll in continuing education or undergraduate business courses or find a free online class.
Is getting an MBA difficult for average students?
Earning an MBA can be challenging, but most students can succeed if they put in the necessary time and work.
What should I know before applying to an MBA program?
Before applying to an MBA program, become familiar with business basics, including the fundamentals of accounting, marketing, and finance. Some programs require applicants to complete prerequisites in undergraduate business courses.
Reviewed by: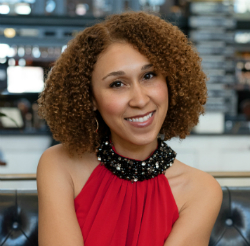 Krystal Covington, MBA
Krystal Covington, MBA, is a business growth strategist with 15 years of experience in marketing and public relations. Her company, Go Lead Consulting, provides clients foundational tools to build new client and customer relationships.
Covington founded Women of Denver, one of the largest privately held membership organizations in Denver, Colorado. Her program helps women increase their business acumen, sharpen leadership skills and connect with other high-achieving women. Covington received her MBA from Western Governors University in 2012.
Krystal Covington is a paid member of the Red Ventures Education Integrity Network.
Page last reviewed August 5, 2022
Featured Image: Tom Werner / DigitalVision / Getty Images
Search Programs by Concentration
View schools and degrees from across the country.
Find the right program to advance your career.