OnlineMBA.com is an advertising-supported site. Featured or trusted partner programs and all school search, finder, or match results are for schools that compensate us. This compensation does not influence our school rankings, resource guides, or other editorially-independent information published on this site.
Are you ready to discover your college program?
Credit: Paul Bradbury / OJO Images / Getty Images
Before spending a lot of money on an MBA, you may wonder if it's worth it. One way to approach this question is to calculate your return on investment (ROI). You can do this by determining the total cost of your degree and subtracting your projected earnings after graduation.
According to a 2022 Graduate Management Admission Council survey, 87% of MBA graduates said they had a positive ROI, and 68% agreed that their degree helped improve career advancement opportunities. The report also stated that the average starting salary for a full-time MBA graduate was $124,000. However, this figure varies depending on your role and industry.
An MBA builds the skills you need to pursue management positions. You also grow expertise in other business areas like marketing, human resources, and finance. You can attend in-person and online MBA programs. Online programs allow you to work while going to school and help you save on commuting costs.
This guide details the benefits, costs, and other considerations of earning an MBA online.
Benefits of an Online MBA
You may be weighing the benefits of an MBA. For many professionals, an MBA financially pays off. A 2020 National Association of Colleges and Employers (NACE) salary survey projected MBA graduates to earn $77,298, compared to an annual salary of $57,939 for bachelor's graduates.
An MBA can also help you pursue career advancement, improve job prospects and salary potential, and increase your authority and credibility within their industry.
91% of online MBA students work while earning their degrees.
You may still wonder if an online MBA makes sense. When considering an online MBA vs. an on-campus business degree, you should weigh the pros and cons of attending online classes. Some may prefer the classroom experience of an on-campus program.
For many, the benefits of an online MBA, including the increased flexibility and accessibility, outweigh any potential drawbacks. Consider, for instance, that 91% of online MBA students work while earning their degrees, according to U.S. News & World Report. The ability to build work experience, earn a paycheck, and complete an MBA may appeal more to you. Consider some of the following benefits:
You Don't Have to Quit Your Job
Many in-person MBA programs do not offer flexibility if you have work or family commitments while earning a degree. Particularly if you receive MBA funding from your employer, the ability to continue working while earning an MBA makes an online MBA a much better investment.
You Can Pursue a Specialization
MBA concentrations help prepare you for specialized career paths, with options like healthcare administration, supply chain management, and human resources management. But your local university might not offer your top-choice specialization. By considering online MBA programs, you can choose a specialization that interests you or helps advance your career.
You Gain Unique Perspectives From Diverse Classmates
Online MBA programs often attract a different student profile from on-campus programs, enrolling students from around the world with diverse professional and personal backgrounds. Online students often bring more professional experience to their program, providing more perspectives and opportunities for networking.
A U.S. News & World Report survey found that the average age of an online MBA student was 33, compared to 27 for on-campus students. As a result, cohorts of online students benefit from more diverse experiences and points of view. In the workplace, this experience can help business professionals work with diverse teams, consider ideas from multiple perspectives, and bring a global perspective to the business.
You Don't Have to Relocate
You may prefer to attend a top program but do not live within commuting distance of well-known schools. Online programs let you enroll in some of the top universities without relocating, quitting a job, and potentially uprooting your family.
You Can Save Money
An online MBA can help you save money compared to a traditional program. That's because you can make affordability your top priority when choosing an MBA program without facing limited options in your local area. You can also benefit from flat online tuition rates at public schools, regardless of your state residency.
Online MBA Programs for You
Grow your career, leadership, and business acumen with an accredited online MBA program.
When Might an Online MBA Not Be Worth It?
Online degrees offer flexibility and affordability compared to in-person programs. However, earning an MBA degree online does not fit all lifestyles and situations.
First, consider your learning style and whether you require in-person interaction. For some learners, face-to-face education supports their need for interaction. An online format may provide virtual classes but not the hands-on learning environment some students prefer.
Online learners might face challenges getting the support they need from their school. For instance, a visit to a career center may not be possible or give the same experience through the online platform. Online MBA students could miss out on their school's in-person events, networking opportunities, and campus resources.
For some people, earning an MBA, whether online or in-person, may not be necessary. You should consider the MBA program cost versus salary potential. The average MBA costs $66,300, while graduates earn an average annual salary of $91,000. However, you may experience higher tuition, a lower starting salary, or vice versa, impacting your MBA's return on investment.
You many not need an MBA to advance your business career. Many management occupations require only a bachelor's degree. It's possible to climb the career ladder as you gain experience without continued education.
Is an Online MBA Program Respected?
In the past, some employers saw MBA degrees earned online — and online degrees in general — as inferior to on-campus business programs. But with the expansion of online learning options, a growing number of employers recognize and respect online degrees.
In fact, employers may value students with online MBAs for their self-motivation and independence, both required skills to succeed in an online degree. As the number of graduates from online MBA programs increases, employers realize the valuable workplace skills they bring to businesses. Today, employers enthusiastically hire professionals who have completed online MBA programs, particularly those who hold degrees from accredited institutions.
Today many well-known and top-ranked schools offer hybrid or fully online MBA programs, including Johns Hopkins, the University of Southern California, and Penn State. At many business schools, the online MBA program uses the same curriculum as the on-campus MBA.
Online MBA courses often share instructors who provide the same education through a different delivery method. Similarly, institutions grant the same diploma to online and traditional MBA graduates, indicating the educational equivalency of the degree.
As the number of online MBA graduates increase, employers realize the valuable workplace skills they bring to businesses.
You many choose to get an MBA degree online for its flexibility and convenience. Rather than quit your jobs to attend a full-time day program or relocate to attend a top school, you can choose an online MBA option that lets you balance school with work or family responsibilities.
Employers recognize this need for flexibility and may even reward job applicants who demonstrate an ability to manage work and an MBA program simultaneously. In addition, employers themselves rely on online options for long-term and continual learning, meaning more hiring managers understand the value of an online format.
While many employers respect online MBA programs, not all programs provide the same high-quality level of education. You should always check a program's accreditation status before applying to any business school.
Accredited online programs meet the same educational standards as their on-campus alternatives, meaning students and prospective employers know an online MBA follows the highest standards. In addition to the school holding regional accreditation, you should also look for an MBA program that holds accreditation from the AACSB, ACBSP, or IACBE.
The Cost of an Online MBA Degree
On average, you can expect to pay $400-$1,600 per credit to complete an online MBA. An online MBA typically requires between 18-48 credits. Technology use, application, and course fees also tack extra costs onto some programs.
You should expect varied tuition between schools. Location affects affordability, with many schools charging higher tuition fees for out-of-state enrollees. Additionally, private institutions usually have higher tuition rates than public schools.
You can speak with a financial advisor to explore financial aid opportunities. Scholarships, grants, and private or federal loans may cover some or all of your costs.
MBA Cost Versus Return on Investment
The cost of an MBA provides a strong return on investment. MBA graduates can earn salary increases and qualify for positions with higher responsibilities and growth potential.
Similarly, an MBA can help you change career paths and pursue more profitable opportunities. An MBA may prove valuable in multiple scenarios — it often depends your goal:
If an MBA Could Help You Advance Your Career
Many professionals pursue an MBA to advance their careers. In fact, some employers offer tuition reimbursement benefits to help their employees advance in the field. In these cases, an MBA may offer you a high ROI.
An MBA does not always have to mean changing your career, or even changing companies. An MBA can allow you to advance more quickly in your career than experience alone.
If You Want to Change Career Paths
It's common to consider changing career paths, sometimes multiple times. An MBA can help youpursue opportunities in different sectors. The MBA stands out for its versatility, especially when compared to other business degrees.
If you're considering moving into tech or other sectors, an MBA can show potential employers your training and advanced business skills. In cases where you lack relevant work experience, an MBA can offer a valuable route to a career change.
If You Want to Increase Your Earning Potential
Earning an MBA degree online can help increase your salary potential. MBA concentrations like management and finance yield high-paying positions, such as chief executive officer and financial director.
The NACE 2020 data projected a significant difference in average salaries between bachelor's and master's degree-holders. The average salary for graduates with a bachelor's degree in business was $57,939. Meanwhile, the average master's in business graduate earned $75,197, a 29% increase.
If Your Professional Goals Require an MBA
Some career tracks require an MBA or strongly prefer candidates with a graduate degree in business. Earning an MBA might be the only way to advance.
If you want to move up within an organization or qualify for executive-level positions in other organizations, you may need an MBA or another advanced degree to meet your career goals. Some companies require an MBA for mid-level and higher management roles. In this scenario, the investment required to earn an MBA may pays off for years.
If You Want to Stand Out in the Job Market
An MBA helps you stand out in the job market, even when applying for positions that do not require an MBA. Many companies promote candidates to management positions without a graduate degree if they meet professional experience requirements.
An MBA can fulfill work experience requirements and help you apply for jobs for which you would not otherwise qualify. An MBA demonstrates advanced training in the business field. If an MBA helps you get your foot in the door to careers with high earning potential, it can be a smart investment.
Online MBA Programs for You
Grow your career, leadership, and business acumen with an accredited online MBA program.
Was My Online MBA Worth It? Interview With a Graduate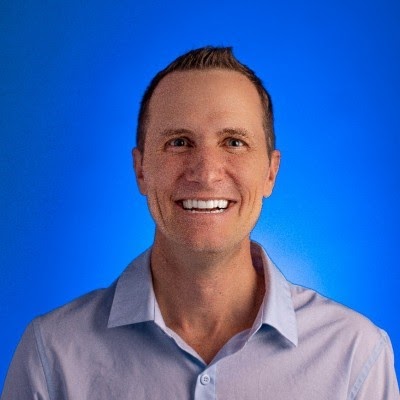 Dustin Sitar
Dustin Sitar is the Director of Marketing and Operations for brite.co, educating and serving digital-centric consumers looking to insure and protect their valuables.
Before joining brite.co, he worked for Zappos.com as a Senior Analyst for the Strategy team. After graduating from TCU in 2003 he spent over a decade as a Professional Poker player. He transitioned to business through consulting and receiving an online MBA with an emphasis in Finance from the WP Carey School of Business - ASU.
You can contact Dustin through linkedin.
Why did you decide to pursue an MBA?
After spending a decade-plus as a professional poker player, I was ready for my next life challenge. An MBA seemed like the perfect way to "catch up" on education and be a resume bridge to a different career.
What drew you to select an online MBA program?
There were a few reasons. The MBA programs that I was attracted to were in different states from where I was living. I was unable to move to pursue my education due to family and work obligations. I was also planning on working full-time while in a full-time MBA program.
The flexibility of attending classes via recorded lectures at 4 a.m. worked best for me (coffee and school were my 4 a.m. routine for two years). I loved the structure of ASU's program. It offered five-week classes with a one-week break consecutively for two years. This fit perfectly with my lifestyle, work, and family commitments.
Do you think your MBA was worth it? Why?
Absolutely worth it! It was an ideal business education, giving me additional background and vocabulary to discuss so many disciplines from a high level. I proved to myself that I could return to school after a 14-year hiatus and excel. And, it added to my confidence that I could pivot and learn new skills in my mid-thirties!
What financial or career benefits did you see from attaining an MBA?
As someone with a unique background, an MBA provided a reason for a second look or a validation point for recruiters. I was able to get a business-related job due to being on track to receive an MBA. The fact that I am the Director of Marketing and Operations for brite.co today is heavily influenced by the decision to get an MBA.
What other benefits do you feel your MBA provided?
An MBA provides an overview of so many aspects of business that it helps your performance in your niche, or allows you to bounce between very different roles and disciplines (as I have). I made great friends in school and since who have given me insights into different industries.
If you just want to pass the set of courses and get an MBA by your name, that's fine. But the real fulfillment comes from taking what is offered in terms of learning.
How long did it take you to see results from earning your MBA?
From a learning perspective — day one. I began working with my cohort on the initial residency. It was a diverse group of individuals. The interactions taught me about working as a team and the project was an exercise in idea formulation and proposal creation.
From a professional perspective, I was offered a contractor role at a large corporation four months into my MBA and a full-time role 10 months into my MBA.
If you had the option, would you get an online MBA again? Why or why not? What would you change about the experience?
Definitely, I would get an online MBA again. The flexible schedule allowed me to work full-time and be a husband and father. The education was fantastic. Honestly, I don't think I would change much about the experience. Maybe, apply for scholarships sooner.
What advice would you give to students considering pursuing an online MBA?
There would be one primary criteria I would recommend for someone considering an online MBA: Do you want the education? If you pursue it with the goal of learning as much as you can, you can't lose.
You will get out of the courses and teachers exactly what you put into it. If you just want to pass the set of courses and get an MBA by your name, that's fine. But the real fulfillment comes from taking what is offered in terms of learning. It will be valuable in your career and in your life.
A secondary criteria to consider is: what will it do for my career? I didn't get the "networking" benefits that are often touted with an in-person classroom MBA experience. As a resume builder though, it is a distinguishing data point when being considered versus other candidates. The weaker your resume may be in terms of direct business experience (as in my case), the more valuable the degree will be for your career advancement.
Common Questions About Getting an Online MBA
Does it matter if you get your MBA online?
An MBA online from an accredited school compares to an in-person program. Employers view an online degree from a reputable program the same as they would a campus-based degree.
What is the average cost of an online MBA?
MBA students typically pay between $400-$1,600 per credit. Private schools often cost more than public schools. Out-of-state learners may also pay higher tuition than in-state students. Some schools also charge extra fees for applications or specific courses.
Can I get an MBA from home?
Yes, you can earn an MBA degree online. An online MBA offers the same curriculum as an in-person program but with flexible class schedules. These programs also allow you to attend your college of choice from any location.
Reviewed by: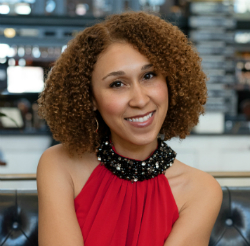 Krystal Covington, MBA
Krystal Covington, MBA, is a business growth strategist with 15 years of experience in marketing and public relations. Her company, Go Lead Consulting, provides clients foundational tools to build new client and customer relationships.
Covington founded Women of Denver, one of the largest privately held membership organizations in Denver, Colorado. Her program helps women increase their business acumen, sharpen leadership skills and connect with other high-achieving women. Covington received her MBA from Western Governors University in 2012.
Krystal Covington is a paid member of the Red Ventures Education freelance review network.
Page last reviewed December 10, 2021.
Search Programs by Concentration
View schools and degrees from across the country.
Find the right program to advance your career.