Is an Online MBA Worth It?
Are you ready to discover your MBA program?
Is an online MBA worth it? Will an online MBA help my career? Should I earn an online MBA? Professionals considering an online MBA might wonder if an MBA is worth it, even if it leads to higher salaries. But the value of an MBA depends on individual circumstances and professional goals.
This guide offers information on online MBA degrees — including benefits of an online MBA, employer views of online business degrees, and cost vs. return on investment — so you can decide whether an online MBA program fits your career goals.
Online MBA Programs for You
Grow your career, leadership, and business acumen with an accredited online MBA program.
Benefits of an Online MBA
Prospective business students might ask themselves if an online MBA is worth it? First, for many professionals an MBA pays off. Graduates with an MBA see a 50% salary increase over their salaries before earning an MBA, according to Forbes. An MBA helps professionals pursue career advancement, improve their job prospects and salary potential, and increase their authority and credibility within their industry.
Some students may still wonder if an online MBA makes sense. When considering an online MBA vs. an on-campus business degree, prospective students should weigh the pros and cons of the online format. Some students may prefer the classroom experience of an on-campus program. For others, the benefits of an online MBA, including the increased flexibility and accessibility, outweigh any potential drawbacks. Consider, for instance, that 91% of online MBA students work while earning their degree, according to U.S. News & World Report. The ability to build work experience, earn a paycheck, and complete an MBA appeals to many prospective students.
You Don't Have to Quit Your Job
Many traditional MBA programs hold daytime classes that do not offer flexibility for students who want to work while earning a degree. Particularly for professionals who receive MBA funding from their employer, the ability to continue working while earning an MBA makes an online MBA a much better investment.
You Can Pursue a Rare Specialization
MBA concentrations prepare graduates for specialized career paths, with options like healthcare administration, supply chain management, and human resources management. But a prospective student's local university might not offer the student's top choice specialization. By considering online MBA programs, professionals can choose a specialization that will advance their career.
You Don't Have to Relocate
Most MBA students would prefer to attend a top program. But many don't live within commuting distance of a top program. Online programs let students enroll at one of the top programs in the country without having to relocate, quit a job, and potentially uproot a family.
You Can Save Money
An online MBA can help students save money compared to a traditional program. That is because students considering an online MBA can make affordability their top priority without facing limited options in their local area. Online students can also benefit from flat tuition rates for online students at public schools regardless of their state residency.
Is an Online MBA Program Respected?
In the past, some employers saw online MBAs — and online degrees in general — as inferior to on-campus business programs. But with the expansion of online learning options, a growing number of employers recognize and respect online learning formats. In fact, employers value students with online MBAs for their self-motivation and independence, both required skills to succeed in an online degree. As the number of graduates from online MBA programs increases, employers realize the valuable workplace skills they bring to businesses. Today, employers hire professionals who have completed online MBA programs, particularly those who hold degrees from accredited institutions.
While few business schools used to offer online MBA programs, today many well-known and top-ranked schools now offer hybrid or fully online MBA programs, including Johns Hopkins, the University of Southern California, and Penn State. At many business schools, the online MBA program uses the same curriculum as the on-campus MBA, and it often shares instructors who provide the same education through a different delivery method. Similarly, some institutions grant the same diploma to online and traditional MBA graduates, indicating the educational equivalency of the degree.
As the number of graduates from online MBA programs increases, employers realize the valuable workplace skills they bring to businesses.
Many students choose an online MBA for its flexibility and convenience. Rather than quit their jobs to attend a full-time day program or relocate to attend a top school, MBA students choose an online option that lets them balance school with work or family responsibilities. In fact, according to U.S. News & World Report, 91% of online MBA students work while enrolled in their program. Employers recognize this need for flexibility and may even reward job applicants who demonstrate an ability to manage work and an MBA program simultaneously. In addition, employers rely on online options for long-term and continual learning, which means more hiring managers understand the value of an online format.
Online MBA programs also attract a different student profile, since online programs enroll students from around the world who bring diverse professional and personal backgrounds. Online students often bring more professional experience to their program, providing a different perspective. A U.S. News & World Report survey found that the average incoming online MBA student outranked on-campus MBA students by several years, with an average age of 33 for online students vs. an average age of 27 for on-campus students. As a result, cohorts of online students benefit from more diverse experiences and points of view. In the workplace, this experience helps business professionals work with diverse teams, consider ideas from multiple perspectives, and bring a global perspective to business.
While many employers respect online MBA programs, not all programs provide the same high-quality level of education. Prospective students should always check a program's accreditation status before applying to any business school. Accredited online programs meet the same educational standards as their on-campus alternatives, meaning students and prospective employers know an online MBA follows the highest standards. In particular, prospective students should look for an MBA program that holds accreditation from the AACSB, ACBSP, or IACBE.
Cost vs. Return on Investment
For many prospective MBA students, the cost of an MBA provides a strong return on investment. Consider, for instance, that professionals with an MBA see salary increases and qualify for positions with higher responsibilities and growth potential. Similarly, an MBA can help professionals change career paths, pursuing more lucrative opportunities.
If an MBA Helps Advance Your Career
Many professionals pursue an MBA to advance their career. In fact, some employers offer tuition remission benefits to help their employees advance by earning an MBA. In these cases, an MBA may offer a high return on investment. An MBA does not always mean changing careers or even changing companies. For some professionals, the MBA offers a chance to advance more quickly than accumulating professional experience.
If You Want to Change Career Paths
Many professionals change career paths during the course of their career, sometimes multiple times. An MBA can help professionals pursue opportunities in different sectors. The MBA stands out for its versatility, especially when compared to other business degrees. For professionals moving into tech or other sectors, an MBA shows potential employers the job candidate's training and advanced business skills. In cases where professionals lack relevant work experience, an MBA offers a valuable route to career change.
If You Want to Increase Your Earning Potential
An MBA increases professionals' earning potential. According to Forbes, earning an MBA increases salary potential by a significant amount. Take, for instance, a 2014 comparison between the starting salary for a full-time MBA graduate compared to their pre-MBA salary. The data shows a 50% increase for MBA holders, consistent with findings dating back to the 1990s. Salary increases grow over time, with pay five years after completing an MBA up 80% over the entry-level salary for MBA graduates. While an MBA requires a significant investment up front, it often translates into higher earning potential over time.
What Are the Highest-Paying MBA Concentrations?
If Your Professional Goals Require an MBA
Some career tracks require an MBA or strongly prefer candidates with a graduate degree in business. On these career paths, earning an MBA might be the only way to advance. Professionals who want to move up within an organization or qualify for executive-level positions in other organizations often need an MBA to meet their career goals. For example, some companies require an MBA for mid-level and higher management roles. Without an MBA, professionals shut off avenues for advancement. In this scenario, the investment required to earn an MBA pays off professional dividends for years.
If You Want to Stand Out on the Job Market
Holding an MBA helps applicants stand out on the job market, even when applying for positions that do not require an MBA. For example, many companies promote candidates to management positions without a graduate degree if they meet professional experience requirements. But holding an MBA can fulfill work experience requirements and help candidates apply for jobs for which they would not otherwise qualify. A graduate degree in business demonstrates advanced training in the field, and graduates who complete an MBA concentration further show their qualifications to prospective employers. If an MBA helps a job candidate get their foot in the door, it can be a smart investment.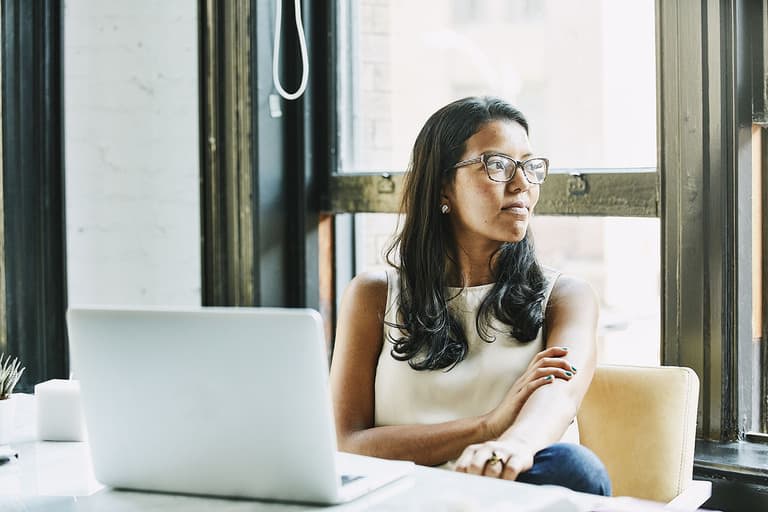 More students enter MBA programs than any other type of graduate program. As one of the most versatile graduate degrees, an MBA prepares students…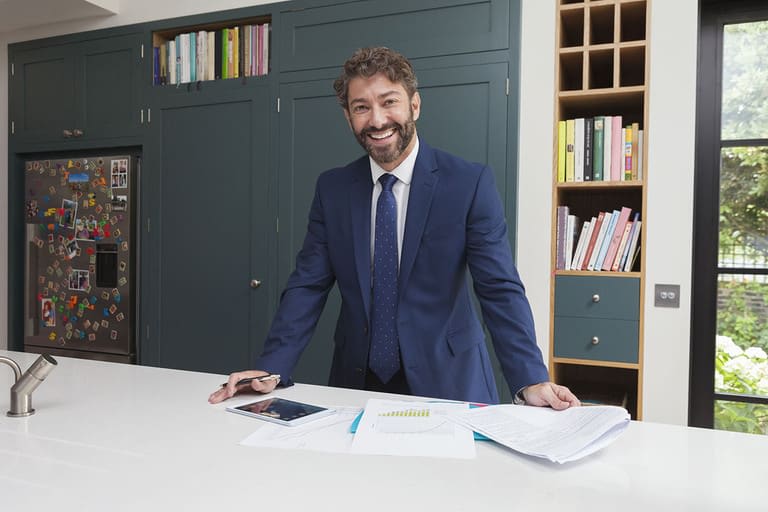 The difficulty of getting into an MBA program depends on the institution. For example, Emory University's business school reported a 37% acceptance rate in 2018…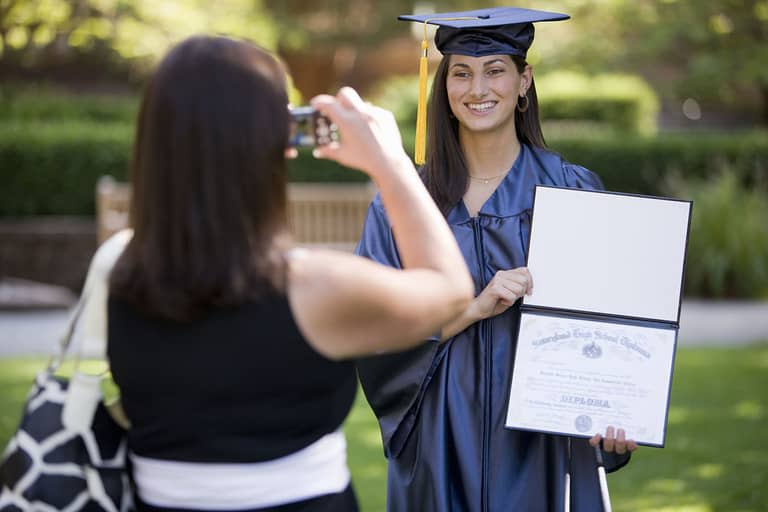 What Is MBA Accreditation?Accreditation is an independent evaluation process designed to recognize colleges and universities that meet rigorous academic standards. In order to gain accreditation,…
Search Programs by Concentration
View schools and degrees from across the country.
Find the right program to advance your career.