OnlineMBA.com is an advertising-supported site. Featured or trusted partner programs and all school search, finder, or match results are for schools that compensate us. This compensation does not influence our school rankings, resource guides, or other editorially-independent information published on this site.
Are you ready to discover your college program?
Credit: Morsa Images / DigitalVision / Getty Images
Embarking on the journey of attending business school can be exciting and uncertain. Degree-seekers might wonder about admission requirements and whether their degree will pay off.
Business schools seek well-rounded students with specific career goals. The schools might impose several prerequisites for a business undergrad degree, such as a minimum GPA and completion of prerequisite courses.
Business school selectiveness can benefit learners. Although not immediate, bachelor's degrees in business can yield a significant return on investment (ROI).
Education Data Initiative states that bachelor's degree graduates can see a 38.1% ROI after 20 years in the field. Over their lifetime, the ROI increases to 287.7%.
Business schools develop strong leaders. Students learn communication skills, advanced managerial techniques, and financial strategies that boost their leadership potential. Enrollees prepare for workforce entry through internships and mentorships.
The COVID-19 pandemic may leave prospective students considering whether business school is right for them. Fortunately, many business schools have since adopted online and hybrid learning models.
Read on to learn more about the typical prerequisites for a business degree and what to expect as you apply.
Why Get a Bachelor's Degree in Business?
The business field relies on professionals who effectively manage teams, lead companies, and innovate new products and strategies. Every sector needs business professionals to oversee projects, lead departments, and generate leads and sales. A business degree can help graduates find an in-demand career in almost any field.
The Bureau of Labor Statistics (BLS) estimates business and financial occupations to grow by 8% from 2020-2030. Logisticians, event planners, and training and development specialists are among the fastest-growing business careers.
Many business-related jobs require a bachelor's degree. In business bachelor's degree programs, students study accounting, human resources, and information technology. They often gain real-life experience in business settings through capstone projects or internships.
The transferability of a bachelor's degree in business might also appeal to future leaders. Accredited bachelor's degree programs can transition learners to master's degrees that advance skillsets and career opportunities.
Attractive Salary Potential: BLS lists the 2021 median salary of several business-focused careers requiring bachelor's degrees as $60,000 or more. As professionals gain experience and credentials, earning potential may also rise.
Transferable Skills: In a bachelor's degree in business program, learners develop skills they can use in virtually any job or sector. Examples include financial management, written and oral communication, and problem-solving skills.
Diverse Career Opportunities: This degree paves the way for numerous career options. Students can pursue a general business degree for broader options after graduation, or develop specialized skills within a concentration.
What To Expect From Undergraduate Business Programs
Undergraduate business programs can prepare learners for opportunities in various fields. Students can develop leadership skills while increasing their knowledge of business operations, financial management, and technology.
By the end of their program, learners should understand business ethics, time management, and entrepreneurship.
Most bachelor's degrees require about 120 credits and take four years to complete. An accelerated program can help degree-seekers finish their programs faster. However, students should prepare for an accelerated degree's more intense time commitment.
Near the end of an undergraduate business program, students often complete a capstone project.
Students take what they have learned throughout their program and apply it to a research project, presentation, or field experience to complete the capstone. The business major requirements for these projects vary by school.
In some programs, learners might instead pursue an internship at a local business.
Admission Requirements
Undergraduate business schools can be competitive, leading to several requirements for business degree-seekers.
Generally, applicants must complete at least some undergraduate coursework, often in mathematics, economics, and accounting.
Business schools may require students to finish or be in the process of completing about 50-60 credits before applying. However, some schools accept high school graduates based on their transcripts, with no college experience. These applicants may need to submit GMAT or GRE scores for admission.
Business schools consider applicants' extracurricular activities and community involvement. This may include high school sports and clubs, volunteer hours, or leadership experience at a job.
Requirements for business degree program application might involve a writing skills assessment or interview. These criteria help determine a student's written and oral communication skills.
Application Process
Prospective students should expect to send their high school or college transcripts and pay fees with their application. Many business schools also require a personal statement, essay, resume, or writing skills assessment.
On the application, schools typically ask for:
Identifying information
Previous education experience
Previous work experience
Community involvement
Extracurricular activities
Leadership roles
Standardized test scores
Academic or personal achievements
The application might also include a few writing prompts to help the school get to know you better. Common questions include "What are your career goals?" and "Why are you interested in our school?"
Another vital part of the application process is the admissions interview. Applicants speak with an admissions counselor to answer questions about their goals and expectations. The admissions counselor then determines if the student is a good fit for the business school.
Degree Options
Undergraduate students can choose from several types of bachelor's degrees in business.
First, consider whether a Bachelor of Arts (BA) or a Bachelor of Science (BS) meets your needs. A BA helps develop soft skills, such as communication and teamwork. A BS focuses more on technical skills, like economics and finance.
However, the curricula of each program tend to overlap, and students can expect to learn valuable skills in each. Learners can also choose from various business concentrations, like human resources management, marketing, and entrepreneurship.
Business schools also offer online or in-person courses, the former often more flexible. In-person learning might work best for degree-seekers who prefer collaboration and hands-on experiences. Hybrid programs allow some flexibility for students with rigid work schedules.
Popular Business Courses
Business programs strengthen hard and soft skills through various finance, marketing, and management courses.
Students take foundational courses in math, economics, and accounting in the first and second years. They then move on to the business core featuring topics like innovative thinking, entrepreneurship, and logistics.
The following are a few of the most common business courses:
Business Communication: Students develop oral and written communication skills through presentations, essay writing, and reporting. They also learn to write and enhance resumes, cover letters, and other business documents.
Business Law: This course introduces learners to general business laws and policies, including employment laws and trade regulations. Some programs combine business law and ethics into one class. Students learn skills like creating contracts and forming corporations.
Economics: Some business programs include microeconomics and macroeconomics in one course. Degree-seekers learn principles of supply and demand, how business affects the economy, and how the global economy works.
Accounting Fundamentals: Often broken into two courses, this class develops the business accounting skills managers and financial professionals need. Students learn to record and balance transactions, create invoices, and calculate appreciation and depreciation.
Marketing: This business core course introduces marketing planning, digital marketing, and brand management. Learners explore the importance of marketing in business. They also use digital tools to track and test campaigns and create advertisements.
How Much Will a Bachelor's in Business Cost?
A bachelor's degree in business can cost between $12,000-$60,000, with most tuition rates falling between $30,000-$40,000.
Students can expect to find various tuition rates based on location, college reputation, and whether the school is public or private. In-state learners may also pay significantly lower costs than out-of-state students.
Some programs offer specific rates for online students that could reduce tuition.
Other fees can increase degree cost. Many business schools require an application fee, online course fees, or student services fees. Sometimes, fees can increase per-credit tuition by $50 or more.
Financial aid can cover some or all of a business degree's costs. Students can apply scholarships and grants directly to tuition and fees and do not need to pay them back.
Private and federal loans can help you pay the remaining balance, but you are responsible for paying back what you borrowed, plus interest.
Some companies provide tuition reimbursement plans to help employees afford their degrees.
Investing in the Right Business Program for You
While degree cost and potential ROI are essential to explore, several other factors play a role in determining the best business program for your needs. A few crucial points to consider:
Program Length and Format: Some business schools offer accelerated programs. Determine whether in-person, online, or hybrid classes work best.
Concentrations: If you have a specific career path in mind, look for a business school with a concentration that leads to that path.
Admissions Requirements: Consider whether you meet the requirements for a business degree. Ask an admissions counselor about the school's required test scores, materials, and other prerequisites the business degree program seeks.
School Offerings: Does the school provide career resources, extracurricular activities, and internships that help develop you as a future professional?
Why Consider an Online Undergraduate Business Program?
An online bachelor's in business is, in many ways, similar to an on-campus business degree.
Students in either program can expect to follow the same curriculum and objectives. The programs yield similar outcomes for learners, such as skill development and career preparation.
Still, online learning can feel different than on-campus learning. Online programs cater to students who are self-motivated and excellent time managers. However, the lack of face-to-face instruction and collaboration might not work well for some learners.
A primary draw toward online learning is its flexibility. Degree-seekers can complete assignments on their own schedule, allowing them to work around their professional and personal obligations.
The following chart outlines a few key differences to consider when deciding between an online or on-campus program.
Comparing On Campus and Online Business Degrees

| | On Campus | Online |
| --- | --- | --- |
| Cost | $311/credit, on average | $316/credit, on average, but the overall cost of attendance may be cheaper than on campus |
| Learning Format | Scheduled dates and times for classes | Classes can be scheduled (synchronous) or self-paced (asynchronous) |
| Career Preparation | Business schools may offer various career development resources, such as one-on-one career counseling and internships | Students often access digital versions of resources, like video career counseling. However, they may not have access to in-person resources, like internships, if they live out of state |
| Degree Availability | Business schools often offer all business concentrations for on-campus students | Some programs do not offer as many business degree concentrations online as they do an on-campus program |
Source: Education Data Initiative
Common Questions about Undergrad Business Degrees
Are business graduates in high demand?
Yes. Indeed lists business administration as the fourth most in-demand college major. Additionally, the BLS projects an 8% increase from 2020-2030 in business and financial operations jobs that prefer a business degree.
Is going to a business school a good idea?
If you plan to pursue a leadership career, business school can pave the way for your future. The right program can strengthen your marketable skills, provide you with field experience, and expand your professional network.
What do undergrad business schools look for in a student?
Typical requirements for business degree students include a strong academic background, excellent communication skills, and clear career goals. Students should also have solid personal and professional references, and be actively involved in their communities and schools.
What is the most valuable business degree?
A few of the most in-demand business degrees include business administration, financial management, and data analysis. According to Indeed, economics, healthcare management, and project management majors are among the highest-paid business graduates.
Reviewed by: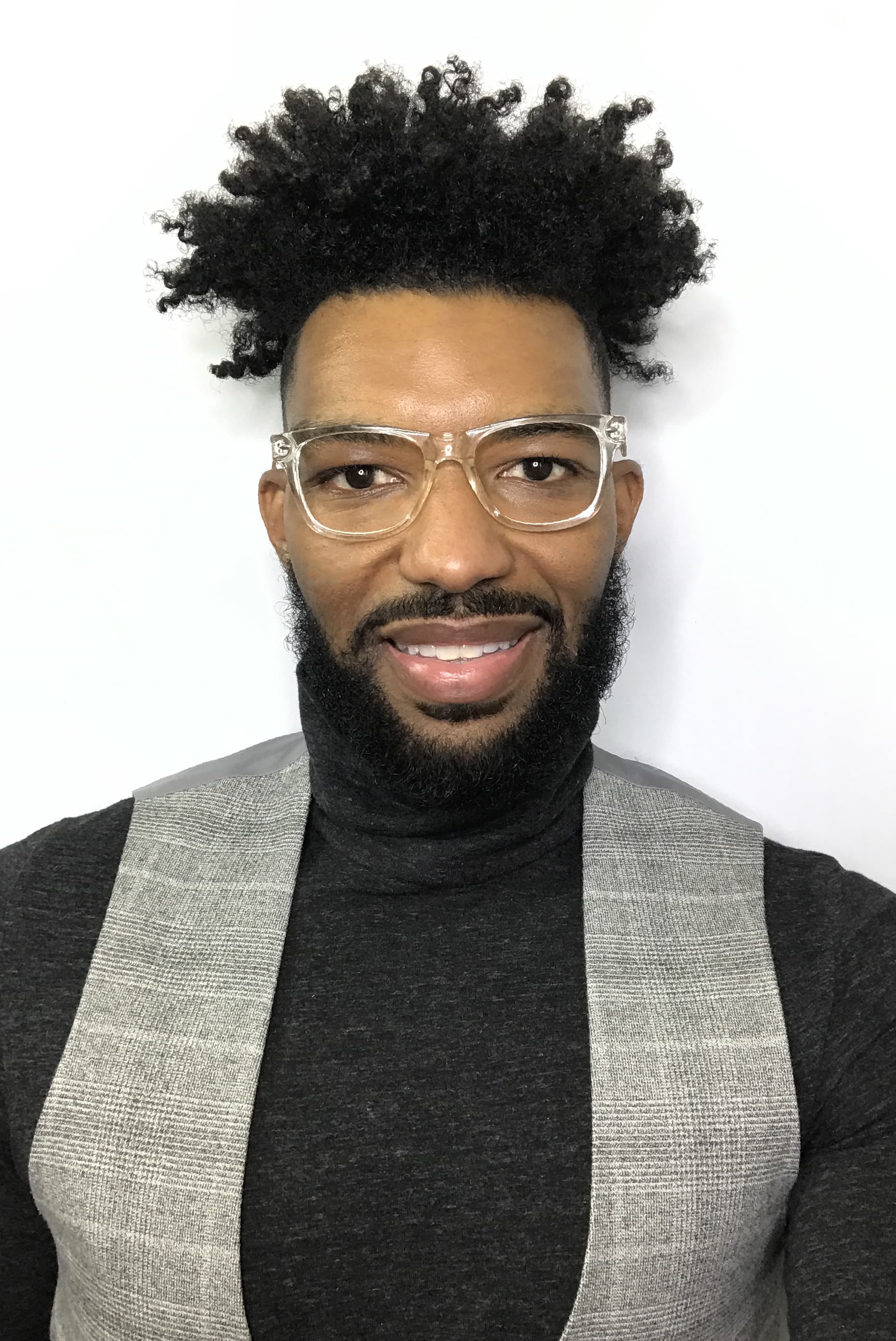 Lonnie Woods III
Lonnie Woods III is a student affairs administrator, professor, and professional development consultant whose work and research examine the career competencies of students interested in pursuing artistic careers or those studying arts-related majors in college.
He has 10-plus years of experience working in education with professional experience spanning various institutions, including Pratt Institute, Maryland Institute College of Art, Brooklyn Academy of Music, New York University, The George Washington University, and The Whitney Museum of American Art. Woods holds a bachelor of science in fine art photography from Towson University and a master of arts in higher education and student affairs from New York University. Woods currently serves as a professor within the arts administration master's program at Teachers College, Columbia University.
Lonnie Woods III is a paid member of the Red Ventures Education Integrity Network.
Page last reviewed May 25, 2022
Featured Image: Morsa Images / DigitalVision / Getty Images
Search Programs by Concentration
View schools and degrees from across the country.
Find the right program to advance your career.