OnlineMBA.com is an advertising-supported site. Featured or trusted partner programs and all school search, finder, or match results are for schools that compensate us. This compensation does not influence our school rankings, resource guides, or other editorially-independent information published on this site.
Are you ready to discover your college program?
Credit: Ngampol Thongsai / iStock / Getty Images Plus
Those looking for a fast-paced, creative, and collaborative career may enjoy working as an advertising and promotions manager. These professionals analyze a company's goals, mission, financials, and messaging. They then create and implement marketing campaigns and promotional strategies to help the company reach its goals.
Advertising and promotions managers hold important roles in most organizations. They collaborate with team members from all departments to craft campaigns that draw attention to products and services in impactful ways. These professionals often hold at least a bachelor's degree. Some companies may require a master's.
This guide offers a general overview of this career. Read on to learn about education and skill requirements for advertising and promotions managers. We also explore career outlook and resources for job searchers.
Navigate This Page: A Day in the Life | Key Skills | Salary | How to Become | Where Can I Work | Resources
What Does an Advertising and Promotions Manager Do?
Advertising and promotions managers promote companies' products and services. To come up with effective promotion strategies, these professionals must understand their organizations' mission and goals.
Advertising and promotions managers must collaborate with team members from across their company or organization.
Advertising managers often wear many hats. Experience working in multimedia, print and digital materials, and graphic design is helpful. These professionals must understand the market for the products or services they want to promote. They then create campaigns to market those products to specific demographics.
Advertising and promotions managers must collaborate with team members from across their company or organization. Some of these managers work for larger advertising firms and take on individual businesses and organizations as clients.
A Day in the Life
Typical duties for an advertising and promotions manager vary depending on their place of work. A promotions manager who works for a specific organization may handle all promotions and advertising for that organization's services. One who works for an advertising firm might manage promotions and advertising campaigns for multiple businesses or organizations.
These managers often oversee teams of marketing professionals, collaborating to create and execute promotional campaigns. This may entail studying print and digital media layouts, editing written copy or commercial scripts, and editing visual images and designs.
An advertising manager's day may also include meetings with other departments or clients to discuss budgets, plans, and products.
Key Soft Skills for an Advertising and Promotions Manager
Problem-Solving: Advertising managers must solve problems as they arise during campaigns and processes. These professionals must be able to break down a problem and identify possible solutions while maintaining a project's integrity.
Decision-Making: For marketing campaigns to run smoothly, managers must make informed and sometimes quick decisions about things like copy, images, and layouts. They need to decide which platforms would best suit the campaign materials and which audiences to target.
Active Listening: Advertising managers must listen to a business's goals and mission to form a comprehensive marketing campaign strategy. Active listening includes asking targeted questions to get the information needed to create a successful campaign.
Creativity: Creativity helps advertising and promotions managers do their jobs well. They must plan and create concepts for advertisements and come up with inventive ways to engage audiences through visual and auditory media.
Key Hard Skills for an Advertising and Promotions Manager
Graphic Design: Graphic design skills help marketing and promotions managers create and edit digital media for marketing campaigns.
Computers and Digital Media: Most of these managers can easily use various kinds of computers and devices, as well as different software often utilized for marketing. This includes a strong understanding of digital and social media platforms and how to use them for advertisements.
Sales and Customer Service: Knowledge of best practices for sales and customer service helps advertising managers market to specific audiences based on their needs.
Budgeting and Finance: Marketing campaigns include elements that advertising managers must budget for. A working understanding of finance and budgeting skills helps these professionals create and stick to marketing budgets.
Advertising and Promotions Manager Salary and Career Outlook
The Bureau of Labor Statistics (BLS) projects management jobs in advertising, promotions, and marketing to grow much more quickly than most other occupations.
Advertising and promotions managers earned a median annual salary of $133,460 as of May 2020. Geographic location, industry, and specific role duties can influence salary potential. Experience level and education can impact salary as well.
The table below breaks down the median annual salaries for advertising and promotions managers, illustrating what percentile of these managers earn the listed wages. For instance, a manager earning $181,800 is earning more than 75% of other managers.
Top Master's Programs
How to Become an Advertising and Promotions Manager
Advertising and promotions managers hold at least a bachelor's degree, often in a related field like marketing or communications. Some firms and companies may look for candidates with master's degrees. Prior experience in the field is helpful as well.
Many advertising and promotions managers, specializing in advertising, marketing, or another closely related area, attain MBAs, which can lead to some of the highest paying jobs for MBA graduates.
In some cases, employers may accept experience in lieu of advanced education. Work experience in management, public relations, customer service, or advertising may help job-seekers land roles in this field.
Optional certifications like the digital marketing certification offered by the American Marketing Association may also help boost a candidate's resume.
Insights From an Advertising and Promotions Manager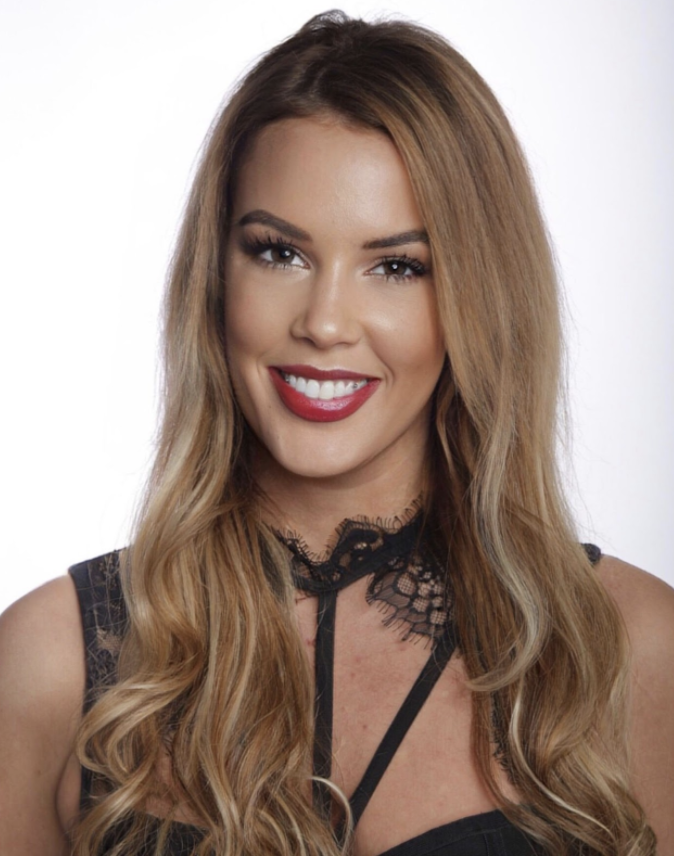 Sophia Bowman
Sophie is an Entrepreneur & Forbes expert contributor, best-selling author, and multi-award-winning entrepreneur. Sophie started her first advertising agency online a decade ago so that she could travel the world and work from anywhere without pants.
What are your duties as an advertising and promotions manager?
I specialize in creating innovative ways for clients to convert their social media followers to customers. I utilize paid ads and giveaways to drive traffic to client websites where they can capture [user] data and retarget them via multiple promotional methods including email marketing and events.
How did you become an advertising and promotions manager?
I started out as a promotions model 18 years ago, working with brands like Guitar Hero at high-traffic events in London. My background is PR and events, organizing launch parties for celebrities including Kanye West, Jamie Foxx, and John Legend.
Transparency and authenticity are the key to winning and maintaining loyal, long-lasting client relationships.
I gradually evolved to educate myself in social media a decade ago to get with the times and understand how the algorithms work to maximize advertising and promotions for a wide variety of clients.
How did your educational background prepare you for your position?
I studied business & PR at university in the UK, where I learned absolutely nothing. I learned by self-studying and by doing.
What is the best part of your career? What is the most challenging part of your career?
Constant algorithm updates make digital advertising and promotions challenging at times because just as you find a formula that works, platforms update their algorithms, and you have to start all over again. Occasionally, campaigns don't work as well as you predict.
Once you accept that it's more trial and error than always being an overachiever, the job becomes a lot easier to manage. The best part of my career is when an advertising and/or promotions campaign goes viral and exceeds all my – and my client's – expectations.
What type of communication skills do you need to do your job?
Transparency and authenticity. These aren't traditional communication skills, but we're into 2022, and times have changed. Possessing transparency and authenticity attracts the right clients and ensures you never over-sell or over-promise to clients; you say it how it is. Transparency and authenticity are the key to winning and maintaining loyal, long-lasting client relationships.
How has the COVID-19 pandemic impacted your work duties?
I predicted in early 2020 that like in almost every other crisis, advertising and promotional budgets would be the first to get cut. I was totally wrong. COVID caused the whole world to shift online, meaning my services were so highly in demand I had to turn hundreds of clients away.
What advice would you give someone who wants to become an advertising and promotions manager?
Set Google Alerts to stay up to date with industry trends and get inspired by what other brands are doing in the ad and promotions world. Never quit your personal development.
Advertising and promotions are a rapidly changing world, so you have to be ready to adapt to the times. The more skills you can gather, the better your advertising and promotions campaigns will be. Public relations, editorial, and social media ads are all skills that can help make you an asset.
Where Can I Work as an Advertising and Promotions Manager?
Advertising and promotions managers work in a variety of industries. Organizations of all kinds employ these professionals to implement campaigns for their products and services.
According to the BLS, most of these managers work in role-specific industries like advertising and public relations. Others work in the general management of businesses and corporations, newspaper and periodical publishing, radio and television broadcasting, and technical consulting.
States like New York and California employ the most advertising and promotions managers and pay them the highest salaries. Geographic location, education, and experience can impact earning potential and available job opportunities.
Top Locations
According to BLS data, the top-paying states for advertising and promotions managers include New York, New Jersey, Colorado, California, and Ohio. Although these states boast the highest average wages for these professionals, factors like cost of living can influence the true value of those salaries.
Employment levels matter as well. Of the top-paying states, only New York and New Jersey also employ advertising and promotions managers at high rates. Other high-employing states include Texas, Florida, and Massachusetts.
Resources for Advertising and Promotions Managers
The resources below offer useful information and services for students and job-seekers alike. These may include job boards, networking opportunities, industry information and trends, and professional development.
Professional Organizations
The American Advertising Federation serves advertising professionals at all levels and from all industries. The federation offers networking and professional development opportunities for its members.
Known as The 4A's, this organization offers memberships to advertising and marketing professionals. The 4A's offers advocacy, innovation, and career growth to its members. The organization focuses on community, guidance, and professional development.
The Interactive Advertising Bureau includes more than 650 member companies, brands, and firms. All are dedicated to research and growth in digital advertising. The bureau's website features a library of research insights and information on public policy.
With over 800 member companies from around the globe, the Mobile Marketing Association uses science and research to collaborate and improve consumer-brand interactions. Its website offers research publications, events, programs, and education.
Common Questions About Advertising Manager Jobs
How much is the salary for an advertising and promotions manager?
The median salary for advertising and promotions managers was $133,460 as of 2020. Factors like geographic location, industry, and prior experience influence earning potential.
Is there a difference between an advertising manager and promotions manager?
Both roles oversee marketing campaigns, identify audiences to promote products and services to, and implement strategies to reach those audiences. Employers tend to use the titles interchangeably.
What are the education requirements of an advertising and promotions manager?
Most advertising and promotions managers hold at least a bachelor's degree. Some employers may prefer candidates with a master's degree, such as an MBA with a focus in marketing or a closely related area. Employers may also look for candidates with prior job experience.
What do advertising and promotion managers do on a daily basis?
These professionals oversee advertising, marketing, and promotional campaigns for their company or clients. Advertising and promotions managers may also supervise marketing teams and work with other departments to implement successful advertising campaigns.
Search Programs by Concentration
View schools and degrees from across the country.
Find the right program to advance your career.