OnlineMBA.com is an advertising-supported site. Featured or trusted partner programs and all school search, finder, or match results are for schools that compensate us. This compensation does not influence our school rankings, resource guides, or other editorially-independent information published on this site.
Are you ready to discover your college program?
Credit: Ezra Bailey / Stone / Getty Images
An MBA in consulting is an excellent degree choice for those seeking to work in finance and business in a collaborative environment. Professionals with an MBA in consulting can obtain some of the best careers in business, nonprofit, and governmental bodies. Graduates can find themselves in lucrative positions with opportunities for growth. Management consultants, who often possess an MBA in consulting, earn an average salary of $87,428 per year. With experience these professionals can earn up to $122,108 or more per year, according to PayScale.
What Is an MBA in Consulting?
Students pursuing MBA careers typically have excellent time management, communication, interpersonal, and problem-solving skills. These programs build upon bachelor's-level training in business, helping graduates become more competitive in the job market. A master's in consulting also increases earning potential. The average salary in this area is $87,428 per year. Management consultants, marketing managers, and project managers are all examples of lucrative careers often requiring an MBA in consulting.
Master's in consulting programs typically include courses in financial accounting, asset valuation, marketing management, organizational behavior, and business ethics. Online master's in consulting programs may require degree-seekers to complete a capstone project that illustrates expertise in their specialty area, and knowledge gained throughout the program.
Learn More
Online MBA Programs for You
Grow your career, leadership, and business acumen with an accredited online MBA program.
What Can You Do With an MBA in Consulting?
Why Should You Get an Online MBA in Consulting?
While earning your MBA in consulting requires significant work, time, and expense, it is typically a worthwhile endeavor. Successful program completion can accelerate your career, and position you for some of the top jobs in the field. MBAcentral.org reports that some MBA students receive a ROI between 250-325%.
MBA programs generally develop essential core skills in management, business ethics, and analytics. A specialized MBA in consulting further diversifies and refines your skill set with training in risk management, human relations, organizational leadership, and effective communication.
Upon graduation, many MBA careers in consulting lead to average salaries from $59,000 to $143,000, according to PayScale. Depending on your level of work experience and area of expertise, MBA degree-holders enjoy upward mobility thanks to this specialized degree.
Online MBA in Consulting Salary
An online MBA in consulting opens the door to a variety of career tracks, some of which are quite lucrative. Entry-level careers in management consulting, for example, pay an average total compensation of $69,375 per year. Senior-level professionals in the same field enjoy an average compensation of $122,108 per year.
According to the National Association of Colleges and Employers bachelor's degree holders in business administration earn an average starting salary of $57,133 per year. Comparatively, those with an MBA can earn approximately $84,580 per year. Professionals with master's degrees possess a specialized skill set, allowing them to make more money and increase their chances for promotion.
Comparison of Average Annual Salary by Occupation and Degree Type
Source:PayScale
FAQs About MBA in Consulting Careers
What certification should I get for management consulting?
Professionals typically earn a certified management consultant certification through the Institute of Management Consultants (IMCUSA). This certification indicates that the professional meets today's standards in business ethics, consulting competency, client and project management, technical competency, and business behaviors.
What jobs can I get with an MBA in Consulting?
Professionals holding a master's in consulting pursue exciting careers in business and management. Many degree-holders hold roles as management consultants, project managers, strategy consultants, marketing managers, and various leadership or administrative positions. Some professionals find niche careers based on their specialties, such as healthcare or retail sales.
Is an MBA in consulting a better choice than a master's degree in consulting?
One degree is not better than the other. There are differences in the required courses and training. Some MBA programs offer more practical experience, allowing students to gain more hands-on business experience than master's in consulting programs. The master's in consulting builds students' theoretical understanding of this particular area of the field.
What are the differences between an MBA in business consulting and an MBA in marketing?
The master's degree in marketing helps professionals prepare for careers in advertising and marketing. They work to promote products and services with nuanced campaigns. In contrast, MBA in business consulting degree-holders work to improve new and existing business' financial and operational processes, helping them grow and become more profitable.
Interview With an Expert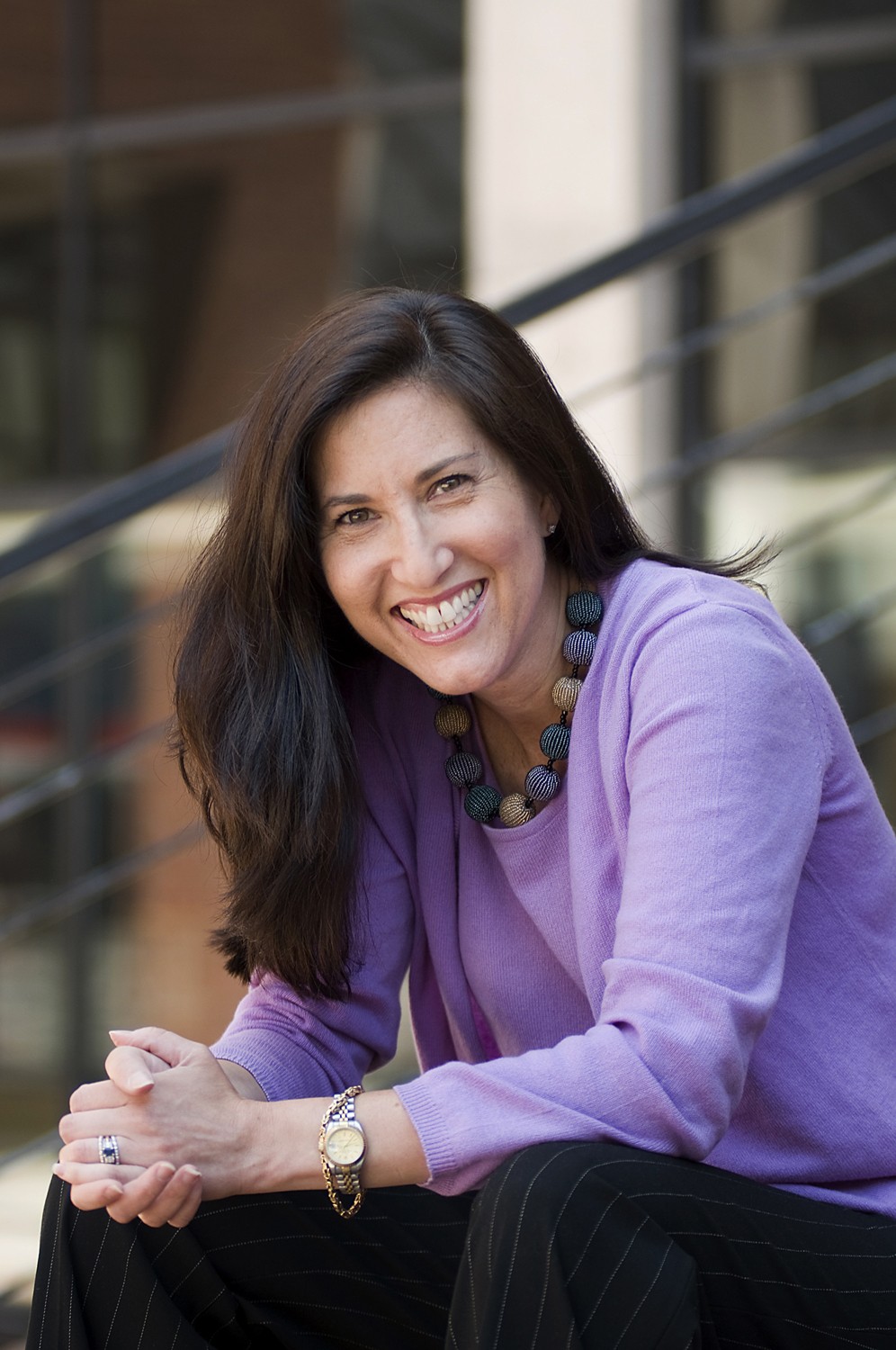 Paige Arnof-Fenn
Founder and CEO of Mavens & Moguls
Paige Arnof-Fenn is the founder and CEO of global marketing and branding firm Mavens & Moguls in Cambridge, Massachusetts. Her clients include Microsoft, The New York Times Company, Colgate, venture-backed startups, and nonprofit organizations. She graduated from Stanford University and Harvard Business School. Paige is a popular speaker and columnist who has written for Entrepreneur and Forbes.
LinkedIn
Professional Organizations for Consulting
Professional and academic organizations are useful resources for students and seasoned professionals alike. These organizations provide useful networking opportunities both in person and online. They can also be helpful for students looking for internships and jobs. Professional organizations are typically membership-based and offer their members exclusive access to valuable online materials, career coaching, and other helpful resources.
American Management Association
AMA members take advantage of online seminars, members-only surveys, exclusive quarterly research papers, and a subscription to the quarterly journal. The association offers small business, individual, and student membership plans. The student plan allows members to receive preferred member pricing for all paid seminars, access to podcasts and special events, and exclusive online articles.
The Society of Professional Consultants
SPC offers a variety of networking opportunities, professional mentorship, and online resources for professionals and entrepreneurs in consulting. Members receive access to monthly newsletters, and a free consultant referral service. The society holds regular in-person meetings approximately once a month at various locations in Massachusetts.
IMCUSA boasts over 64,000 professional consultants and 8,200 certified management consultant members. Membership gains 24/7 access to the association's online resources, including specially designed courses, Interactive webinars, expert mentorship, and an online chat room.
Founded in 1975, NAWBO is a membership organization that represents women entrepreneurs in any industry. The association features regional chapters across the country, serving as an information bureau and networking resource. Its largest event is its annual national conference.
PMI boasts over 500,000 members worldwide and features at least 300 local chapters. Members enjoy online networking tools, including peer mentorship opportunities and professional development courses. Those participating in their local chapter can network with like-minded business professionals and students.
Search Programs by Concentration
View schools and degrees from across the country.
Find the right program to advance your career.