OnlineMBA.com is an advertising-supported site. Featured or trusted partner programs and all school search, finder, or match results are for schools that compensate us. This compensation does not influence our school rankings, resource guides, or other editorially-independent information published on this site.
Are you ready to discover your college program?
Credit: Halfpoint Images / Moment / Getty Images
Businesses produce the goods and services that consumers need to live and thrive, and they keep the economy moving. In order to run smoothly, businesses need savvy leaders with management and operational skills. These professionals oversee teams, organize finances, and provide strategies to grow their businesses and meet their customers' needs.
This glossary of MBA terms introduces commonly used words and phrases to prepare future MBA students for their business programs.
How to Use This MBA Terms Guide
Top MBA programs assist business-focused students in becoming well-rounded leaders. These programs cover topics such as financial management, statistics, and communication. Learners invest in MBA programs to advance their opportunities in business, reach higher salary potential, and learn new or strengthen current skills.
As someone considering an MBA program, you may find this glossary of MBA definitions useful. Understanding and using the terms listed here can help you feel more confident as you advance your business career.
MBA Basics for Students
An MBA program is the logical next step for business professionals who want to further their careers. Learners are likely to hear unfamiliar terms throughout the program.
This list of common MBA terms includes words and phrases that MBA programs often use during the application process. MBA studies also introduce students to standard industry terms — like data-driven and competitive advantage — that may be useful in their future careers.
Consider consulting this list of the most common MBA terms and definitions before beginning your program. You might also refer to this list during your MBA program to reinforce your understanding of each term.
Consider reading these additional MBA student resources:
MBA Glossary
This MBA dictionary includes dozens of important basic business terms. Business owners and students can find detailed explanations of business terms, MBA acronyms, and MBA vocabulary words. This guide includes definitions, alternative word uses, explanations of related terms, and the importance of particular words and concepts to the business profession as a whole.
We also explain relevant etymologies, or histories, of some words, including resources to help you further explore business terminology.
Accreditation determines that a school or program meets an accrediting body's specific curriculum, faculty, and reputation standards. Regional, national, and industry-specific accrediting bodies can provide MBA accreditation. Typically, it is easier to transfer credits from accredited schools and programs to other schools or programs. Many employers prefer candidates with educational backgrounds from accredited programs.
Assets are anything with monetary value that a business or person owns. Offices, company vehicles, and stocks are examples of business assets. Tangible assets are physical resources. Intangible assets include non-physical resources, such as websites or patents. Liquid assets, such as stocks and savings accounts, can convert to cash quickly. In contrast, illiquid assets such as business properties can take longer to convert to cash.
Audits determine a company's accuracy, productivity, and efficacy. Audits can also oversee the legalities and ethics of a company's practices. Someone within the company completes an internal audit. When an independent auditor performs an audit on a company, the process is external.
A bear market occurs during prolonged periods of stock market decline, similar to how bears move their paws downward to attack their prey. In relevance, a bull market refers to a sustained market price increase. Financial analysts, investment analysts, and consultants follow market trends to prepare businesses for a potential bear market.
Many industry employers offer benefits packages to employees. A benefits package may comprise health insurance, a retirement plan, family leave, bonuses, and flexible work accommodations. An organization's human resources department usually oversees and manages its benefits package.
Best practices are sets of procedures, rules, and policies that prove the most effective for a company. Organizations may include their best practices in staff handbooks, orientation programs, and training procedures to keep employees on the same page. These policies may evolve as the company's and staff's needs change.
Capital is any resource that allows a company to generate value. For example, bonds are a form of capital that a business can sell or trade. Many businesses have working capital, or cash and assets they can use for day-to-day business operations, less any debt they owe. Debt capital, such as business credit cards and loans, lets companies pay over time for the money they need.
A business with a competitive advantage has leverage over its competitors. For example, this company may have a more affordable supplier, letting them sell goods to customers at lower prices. Likewise, companies with strategic digital marketing plans might have a competitive advantage over similar companies that have not branched into social media marketing.
Compliance is the process of adhering to rules, policies, and laws. A company may require compliance with safety, non-disclosure, and privacy policies. The government also mandates that businesses comply with tax laws, environmental policies, and laws protecting consumers from identity theft and fraud.
Businesses often rely on data to make proactive financial and operational improvement decisions. These data-driven decisions come from analytical processes that examine past and current trends. Data analysts can work for one or multiple companies to offer data-driven insight to corporate decision-makers.
Depreciation calculates an asset's loss of value over time. Accountants and tax preparers use depreciation to calculate a business's income and expenses. Depreciation also helps financial analysts track asset value trends and make projections. Business majors -- especially those in financial concentrations -- study depreciation through accounting and managerial finance courses.
An entrepreneur builds a business based on their own ideas and finances. They manage most or all of the business operations and finances to sell their products or services. Synonyms for "entrepreneur" include businessperson, small business owner, and founder.
In business, equity is the amount of money left after a company pays its debts and liabilities. This leftover cash returns to shareholders when a business acquisition or sale occurs. Equity is also known as owners' equity or shareholders' equity.
The GMAT (Graduate Management Admission Test) measures business school candidates' aptitude in grammar, mathematics, data analysis, and critical thinking. Many business schools require GMAT results during the application process or prerequisite coursework in place of GMAT testing. The test includes verbal, integrated reasoning, quantitative, and writing sections.
: Business schools may accept GRE (Graduate Record Examination) results along with or instead of GMAT scores. This test measures a candidate's vocabulary, mathematical, and analytical skills. The GRE includes more generalized content than the GMAT, making this test a good choice for candidates applying to a master's degree program with an undecided major.
Accredited investors put money into hedge funds with the intention of making a profit. Various investment strategies give hedge fund investments diverse levels of risk. Some believe that hedge funds earned their name from their somewhat secretive nature, with investors secured behind an imaginary hedge.
Inflation occurs when a currency's value decreases over time, but the prices of goods and services increase. This reduction in purchasing power can financially affect individuals, businesses, and the economy. Think of inflation like a balloon. As the balloon inflates, it gets bigger, but everything else around it stays the same.
Innovation is a process by which a person, group, or business develops new ideas that can help a company succeed. Innovation can create a competitive advantage when strategic ideas and processes lead to unique products or services, financial growth, or industry changes.
Key Performance Indicators
Key performance indicators (KPIs) measure an objective over a specific period. Businesses use KPIs to analyze their marketing, financial, and operational strategies. Managers may also use KPIs to monitor their employees' performances.
Liquidity is a company's current cash-on-hand and cash value of its assets minus liabilities. High liquidity means a company can quickly sell an asset or use its cash to cover a short-term expense, such as buying new equipment. Compared to equity, liquidity includes assets with quicker buying power. Equity consists of a business's entire value of liquid and illiquid assets.
Any business assumes some risk through daily operations. Operational risk is an organization's potential risk to its financial or operating performance. Companies consistently weigh their operational risk against innovation and strategy to determine the best possible outcomes based on data and analysis.
PEST refers to the political, economic, social, and technological factors influencing a company's performance. PEST analysis is a method of monitoring and analyzing those factors to determine whether a business can remain or become profitable in the current market. Business analysts typically use PEST and SWOT analysis together.
Business owners rely on qualitative analysis to learn more about customers and staff and their overall relationship with a company. Qualitative analysis data is not measurable with numbers. Instead, it comes from opinions and feelings, offering professionals unique perspectives toward their companies. Qualitative analysis offers a people-centered approach to data.
In contrast to qualitative analysis, quantitative analysis uses concrete numbers and data to help decision-makers strategize. Data analysts pull data from statistical models, surveys, evaluations, and research to note trends, patterns, and predictions for company operations and finances. A well-rounded picture of an organization's performance results from quantitative and qualitative data combined.
ROI is profit resulting from investment. To calculate ROI, a company divides its net profit by its investment cost and multiplies the result by 100. For instance, spending $1,000 on advertising but making $5,000 from that campaign leads to a 400% ROI. However, a $1,000 advertising investment resulting in $1,500 gives the company a 50% ROI.
Revenue is the amount of money a company earns from its daily operations. Synonyms include income, sales, profit, and proceeds.
A security is a financial asset that a business can use to trade for other investments or raise capital. Stocks, bonds, and derivatives are examples of securities.
Often used in conjunction with PEST analysis, SWOT analysis refers to strengths, weaknesses, opportunities, and threats. These factors help a business determine where it can improve its policies, finances, operations, and other areas. PEST analyzes external factors affecting an organization, while SWOT analyzes the company's internal components.
In business, transparency refers to a company's dedication to openness and trust-building with its customers, staff, and shareholders. An organization's privacy policy offers transparency to customers about their data storage, sharing, and usage.
Variable cost is any cost that fluctuates based on a company's revenue and production. Compared to fixed costs, variable costs can decrease profit margins. Examples of variable costs include staff wages, direct materials, commissions, and credit card fees.
Questions About Common MBA Terms
How much money can I make with an MBA?
May 2022 Payscale data shows that an MBA graduate earns an average starting salary of $92,000/year, though this varies by career. For instance, financial analysts make $62,880 on average, but chief financial officers earn an average of $139,780 per year.
How long does it take to get an MBA?
The average MBA program takes two years to complete. However, students can pursue accelerated MBAs to finish their degrees in 12-18 months.
What should all MBA students know?
Upon completing an MBA program, students should understand the MBA common terms they will use in their professions. Graduates should also be able to make complex financial calculations, understand business operations, and lead effectively. Human resources, business ethics, and supply chain management are also key concepts for MBA graduates.
Which MBA is most in demand?
The Princeton Review lists a general MBA, international management MBA, and strategy MBA as the most in-demand programs. Consulting, finance leadership, and entrepreneurship are also sought-after concentrations.
Reviewed by: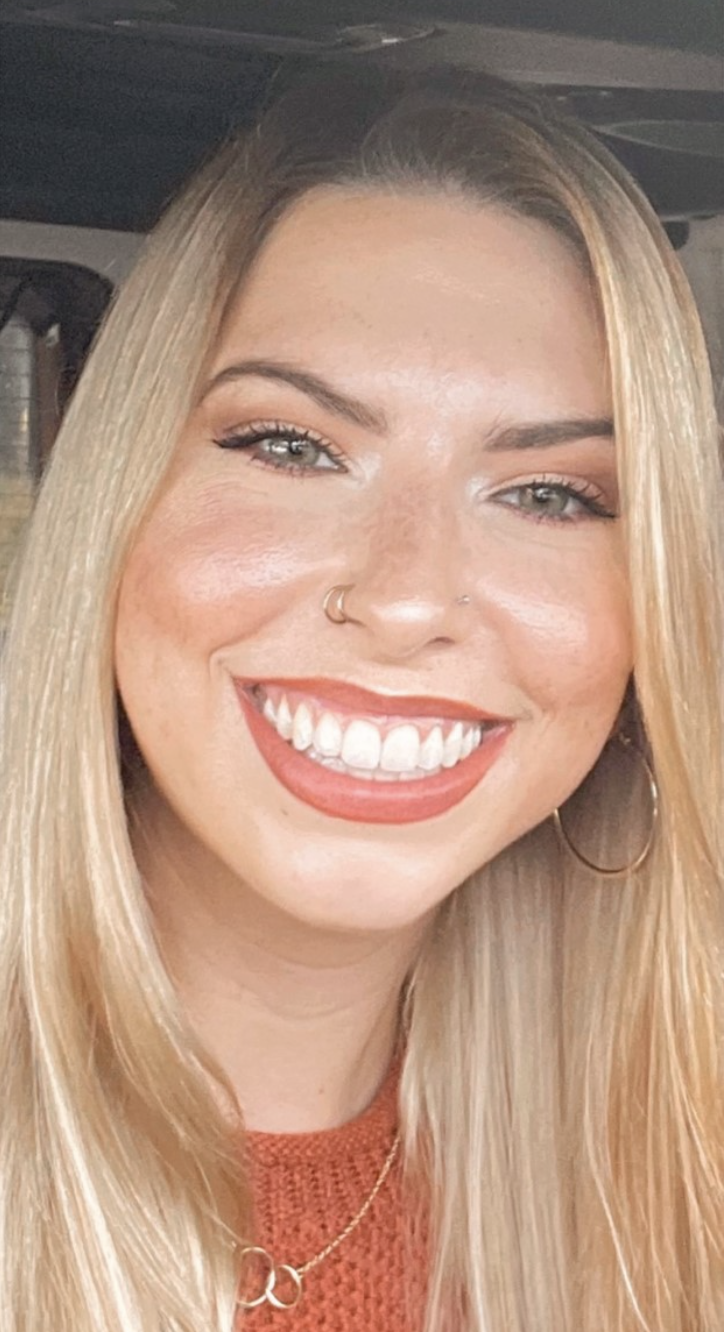 Alexandra Tapia, MBA
Alexandra is a driven, high-spirited, unapologetically energetic, and optimistic person. She prides herself on her devotion to becoming a better business leader and overall human. She has an insatiable hunger for knowledge, asks a million questions, and thrives on making change.
She has reached many populations throughout her career. She's studied recidivism, helped prior criminal offenders reintegrate into society, and built trusting relationships while working at a homeless shelter.
Her passion for education also shines through in her work. She taught younger children for many years but has since turned her focus to higher education. She loves collaborating with others to disrupt the education industry, creating and delivering programs that are unlike others — all while building a better future for her clients and students.
When she's not working, you can find her in and around Washington, D.C., hiking on local trails, off-roading in the forest in her Jeep, or reading a good book with a homemade iced white chocolate mocha in hand (usually accompanied by her three dogs and three cats).
Tapia is a paid member of the Red Ventures Education Integrity Network.
Featured Image: Halfpoint Images / Moment / Getty Images
Search Programs by Concentration
View schools and degrees from across the country.
Find the right program to advance your career.