OnlineMBA.com is an advertising-supported site. Featured or trusted partner programs and all school search, finder, or match results are for schools that compensate us. This compensation does not influence our school rankings, resource guides, or other editorially-independent information published on this site.
Are you ready to discover your college program?
Credit: GF days / iStock / Getty Images Plus
Deciding whether to pursue a college degree takes a lot of thought. Prospective students might wonder if they have the money, time, and motivation to devote to school. Beyond that, worry whether a degree has a good return on investment (ROI).
ROI measures how much money you can make with your degree compared to how much you spent to get it. A business degree tends to offer an excellent ROI.
According to The Foundation for Research on Equal Opportunity, less than 2% of programs in the business category have a negative ROI. Additionally, 47% of graduates see a $250,000 or higher ROI.
The reasons to major in business are not purely financial. Business degrees teach important life skills, including financial management, leadership, and communication. Plus, graduates develop skills in problem-solving and time management they can use in various industries.
As you decide on a college major, you might ask yourself, "Should I major in business?" This guide explores the many reasons to study business.
Why Major in Business
Some degree programs develop skills for specific jobs. Business degrees nourish various skills learners can use in their personal and professional lives. These skills can also lead to multiple career opportunities, leaving graduates with broad prospects.
Consider the following reasons to major in business.
Diverse Career Opportunities: There is no shortage of answers to "What can I do with a business degree?" These degrees pave the way for careers in almost any sector, including healthcare, finance, and technology.
In-Demand Career Opportunities: According to the Bureau of Labor Statistics (BLS), the business and finance industry could experience 8% growth from 2020-2030. Your degree may lead you to in-demand and fast-growing jobs, such as market research analysts and event planners.
High Salary Potential: The BLS also lists high average salary potential for several business-related occupations. For instance, financial analysts, financial examiners, and personal financial advisors earned a median annual salary over $80,000 in 2021.
Practical Skill Development: Degrees in business build real-life skills, like oral and written communication, problem-solving, and teamwork.
Transferable Skill Development: The skills you develop in a business program can move with you from one industry to another, regardless of your career.
Leadership Development: Learn to oversee teams, manage projects, and position yourself as an effective leader in a business degree program. Many employers seek leadership qualities even for non-leadership positions.
Understand Global Business: Business programs often touch on domestic and global business. Learn how diversity and culture interact with business and the economy.
Network Growth: Expand your network through your program's internships, mentorships, and extracurricular activities. Students also learn valuable networking skills.
Flexible Education: Business programs offer flexible learning pathways, including online or hybrid classes, certification programs, and master's degree and doctoral programs. Diverse options allow professionals to choose an education route that works for them.
Entrepreneurship Potential: With a business background, you can gain many of the necessary skills to become a successful entrepreneur. Leadership, networking, and finance skills are just a few that can prepare you for owning a business.
Which Business Degree Do I Need?
Before returning to school for business, determine what degree best fits your needs.
A bachelor's degree offers a more general study of business. Students gain key skills for starting college or switching majors.
Graduate students with a bachelor's degree can choose between a master of science (MS), master of arts (MA), or master of business administration (MBA) program:
MS: A business MS focuses on a specific area of business, like finance or data analysis.
MA: An MA in business concentrates on developing writing, English language, visual arts, and communication skills.
MBA: An MBA is the most well-rounded business degree, covering accounting, marketing, and entrepreneurship.
Common Business Courses
Business programs include general education courses and a core curriculum of business-focused courses. Finance, business operations, and leadership topics are common areas of study.
The following are a few examples of standard courses offered in business programs:
Business Communication: Learners develop oral and written communication skills necessary for business leaders. They explore how to communicate effectively with their teams in meetings and reports. This course may also teach email communication and resume writing.
Business Ethics: Ethics courses present students with hypothetical situations and ethical ways to handle them. Students may also touch upon corporate law and how ethics and law work together in business.
Accounting: Learners use accounting tools and spreadsheets to track business income and expenses. They may also learn to analyze a business's financial well-being based on past and present financial records and money management trends.
Project Management: This course teaches degree-seekers techniques for managing multiple projects and teams. Learners discover the nuances of scheduling, assigning, and phasing. They also work with digital tools to organize projects.
Data Analytics: Students learn the basics of collecting, organizing, and analyzing business data to predict trends and forecast success. Data analytics also teaches how economic data can influence business decisions.
Business Degree Concentrations
What can you do with a business degree? That largely depends on your concentration. Many business schools offer several concentrations, including finance and nonprofit management, to help degree-seekers get closer to their goals.
Here are a few potential options:
Nontraditional Ways to Study Business
When deciding, "Should I major in business?" consider some ways to study business that do not require a degree. For instance, apprenticeships can start you in the field and help you work your way up the career ladder.
These nontraditional learning paths can lead to exceptional careers without a degree's cost and time commitment:
MOOCs
Massive open online courses (MOOCs) provide digital instruction to learners. Anyone can participate in MOOCs without prior education or experience.
Additionally, MOOCs often have no cost, making them highly accessible. Paid MOOCs may offer a certificate or credential that students can add to their resumes.
Colleges, universities, organizations, and companies create MOOCs. Schools may offer them for prospective students to trial subjects they are interested in or to bridge knowledge gaps.
Companies and organizations provide MOOCs for additional training for professionals. For instance, Google covers machine learning, app development, and agile project management via MOOCs.
Business MOOCs target key topics for business professionals. Students may learn to make spreadsheets with Excel, how to use digital advertising, or how to enhance inclusive leadership.
Learners can access MOOCs in various ways. On-demand video lectures, prerecorded training, and digital presentations are popular MOOC forms. Some MOOC providers also schedule live webinars for more interactive instruction.
Entrepreneurship
Starting a business can teach individuals how companies operate, including putting customers' needs first and lowering production costs. In starting a business, those who choose an MBA in entrepreneurship rapidly gain in-demand business skills like the following:
Networking: Networking builds lasting professional relationships. Entrepreneurs learn to increase potential partnerships and client bases.
Customer Service: Entrepreneurs provide customer care as their company grows. Service skills can come in handy, including branding, marketing, and leadership.
Financial Management: Managing their company's finances can improve an entrepreneur's ability to oversee supply and demand, analyze data, and project revenue.
Innovation: Entrepreneurs learn to adapt to their customers' needs. This process leads to innovative problem-solving that can enhance a business's competitive advantage.
Business Careers
A degree in business can pave the way for in-demand and high-paying careers in diverse industries. Business graduates can become consultants, managers, and administrators for departments or teams. According to May 2022 Payscale data data, the average MBA graduate earns $92,000 a year.
Postsecondary Education Administrator
These professionals often oversee one department at a college or university, such as academics or finance. Postsecondary education administrators advise students, create support programs, and maintain financial or academic records depending on their department.
Required Education: Master's degree
Job Outlook (2020-30): +8%
Median Annual Salary: $96,910
Market Research Analyst
Market research analysts track market trends to predict a company's future sales and performance. These professionals help their companies stay competitive by analyzing data and using that data to inform business decisions.
Required Education: Bachelor's degree minimum, master's degree sometimes required
Job Outlook (2020-30): +22%
Median Annual Salary: $63,920
Common Questions about Majoring in Business
---
Do business majors make a lot of money?
Business majors can enter several high-paying careers, such as financial examiners, chief executive officers, and project managers. As of May 2022, Payscale reports that MBA holders earn an average salary of $92,000/year.
Is majoring in business a good idea?
A business degree can provide a well-rounded education that prepares learners for rewarding, high-paying careers in various fields. Students who want to focus on a particular area of business can pursue a program with concentration options, like marketing or data analytics.
Which other subjects do business majors study?
Business majors study accounting, finance, and marketing, in addition to traditional business subjects, like economics and leadership. Students may also learn communications, project management, and ethics.
What types of concentrations are in a business major?
Many business schools offer concentrations for students to focus on a specific business area. Popular options include human resources management, marketing, finance, and global business. Healthcare management and computer information systems are additional options.
Reviewed by: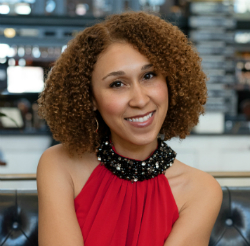 Krystal Covington, MBA
Krystal Covington, MBA, is a business growth strategist with 15 years of experience in marketing and public relations. Her company, Go Lead Consulting, provides clients foundational tools to build new client and customer relationships.
Covington founded Women of Denver, one of the largest privately held membership organizations in Denver, Colorado. Her program helps women increase their business acumen, sharpen leadership skills and connect with other high-achieving women. Covington received her MBA from Western Governors University in 2012.
Krystal Covington is a paid member of the Red Ventures Education Integrity Network.
Featured Image: GF days / iStock / Getty Images Plus
Search Programs by Concentration
View schools and degrees from across the country.
Find the right program to advance your career.