OnlineMBA.com is an advertising-supported site. Featured or trusted partner programs and all school search, finder, or match results are for schools that compensate us. This compensation does not influence our school rankings, resource guides, or other editorially-independent information published on this site.
Are you ready to discover your college program?
Credit: FG Trade / E+ / Getty Images
An MBA in organizational behavior prepares students to pursue management-level careers. Graduates can help organizations operate more efficiently by understanding human behavior and psychology.
Graduates with an MBA in organizational behavior can apply for jobs like human resources manager, management consultant, or training and development manager.
A typical curriculum explores organizational design and change, employee management, and individual and group psychology and behavior. Organizational behavior students develop communication, general business, teamwork, and problem-solving skills.
Graduates with an MBA in organizational behavior can apply for jobs like human resources manager, management consultant, or training and development manager. Many employers offering these career opportunities require or prefer applicants with an MBA.
Continue reading to explore why you should earn an organizational behavior MBA, what to expect from a typical program, and how to choose the right school.
Navigate This Page: Why Enroll in Organizational Behavior | What to Expect | Career Opportunities | Organizations | The Top 5 MBA in Online Organizational Behavior | Common Questions
Why Enroll in an Organizational Behavior MBA Program?
Choosing an MBA program in organizational behavior offers promising career opportunities. Graduates hold a specialized skillset that may set them apart from general MBA graduates. Organizational behavior majors learn how interactions between people influence organizations.
Insights from organizational behavior experts can lead to increased job satisfaction, employee performance, and business innovations. Organizational behavior MBA graduates can expect a good job outlook. The Bureau of Labor Statistics (BLS) projects faster-than-average growth for management analysts between 2020 and 2030.
The demand for this profession will likely go up as businesses seek efficiency. The time and costs of earning an MBA in organizational behavior mirror other MBA programs. Many business schools require students to choose a concentration as part of the standard MBA curriculum.
Organizational behavior majors gain communication, problem-solving, decision-making, and general business skills. They also develop interpersonal acumen, learning to understand why people behave the way they do.
Negotiation and Conflict Management: Organizational behavior MBA programs emphasize the importance of negotiation and conflict management skills in leaders of organizations. Students learn to understand multiple sides of a dispute, cross-cultural communication strategies, and conflict management theories. In business, these skills are particularly important for human resources managers.
Problem-Solving: Problem-solving is an important skill for most business occupations. MBA programs in organizational behavior help students learn how to solve problems in individual and group behavior as it relates to organizations. Examples of problem-solving include using human resources strategies to attract the best people or finding solutions to conflicts between employees.
Organizational Assessment: In an MBA in organizational behavior program, students learn how to perform organizational assessments using various methods. This includes data collection and analysis, interviews, focus groups, and case studies. Organizational behavior professionals use this skill to solve human-related problems in organizations.
Communication and Interpersonal Skills: Organizational behavior majors learn to clearly write and speak their ideas. They also learn how to actively listen to and respectfully interact with others. Communication is a key skill in business, especially for anyone pursuing a career focused on working with others.
Why You Should Get Your Organizational Behavior MBA Online
Earning an MBA in organizational behavior online offers flexibility, convenience, and accessibility. Many distance programs offer asynchronous classes, letting students complete coursework when convenient. Synchronous programs require learners to log on at a specific time to attend live courses.
Synchronous and asynchronous online programs both offer more flexibility than a traditional on-campus MBA program. This makes online programs particularly appealing to full-time professionals who want to keep working while in school.
Although increasingly commonplace, online degree programs became much more popular during the COVID-19 pandemic.
What to Expect From Online Organizational Behavior MBA Programs
Online and on-campus MBA in organizational behavior programs share many similarities. They offer the same curriculum, instructors, and student outcomes. Graduates can apply to the same jobs. Both programs also offer similar career services, tutoring, clubs, and other student services and resources.
A general MBA focuses on general business skills and covers management, accounting, finance, and leadership. An MBA in organizational behavior also includes a foundation in general business, but explores change management, leading teams, and organizational change. Many MBA programs offer organizational behavior as a concentration or specialization.
Schools offer online options for both types of MBAs. Graduates can often apply for the same job opportunities, but organizational behavior majors hold more specialized skills.
Online MBA Programs for You
Grow your career, leadership, and business acumen with an accredited online MBA program.
Comparing General MBA and Organizational Behavior MBA Degrees
| | General MBA | Organizational Behavior MBA |
| --- | --- | --- |
| Popular Courses | Accounting, leadership, financial management, strategic management | Organizational psychology, team dynamics, organizational behavior, cross-cultural management |
| Program Focus | General business theory and skills, management, leadership, accounting, finance | Organizational change, change management, leading teams |
| Career Opportunities for Graduates | Human resources manager, top executive, management consultant, financial manager | Human resources manager, management consultant, training and development manager |
Curriculum
MBA in organizational behavior programs require foundation, core, and concentration classes. Popular organizational MBA classes include organizational psychology, team dynamics, cross-cultural management, and leadership and organizational change.
Some programs require a capstone project or internship. Learn what to expect from some common courses below.
Organizational Psychology
This class explores how organizational design and culture can impact employee attitudes and behavior. Students learn about group dynamics, individual attitudes, and motivation. The class also examines sociocultural influences on organizations.
This management-focused course provides a foundation in leading successful teams. Topics include team dynamics, individual personalities and skill sets, and how organizational factors impact teams. Learners apply research and theory to real-world problems involving teams.
Leadership and Organizational Change
Students learn about change management in new and established organizations. The course explores the primary methods for leading organizational change and common problems in change management. Topics include business turnaround and rapid growth with real-world case studies included.
Cross-Cultural Management
Providing an overview of management roles in global situations, this class helps students navigate cultural differences in business settings. Topics include the psychology of cross-cultural relations and human resources strategies for managing and attracting an international workforce.
This course introduces the primary theories and research for understanding employee behavior. Students gain skills in leadership, decision-making, negotiation, and management. The class borrows from concepts in sociology, management, psychology, and economics.
Insights From an Executive Coach and Leadership Consultant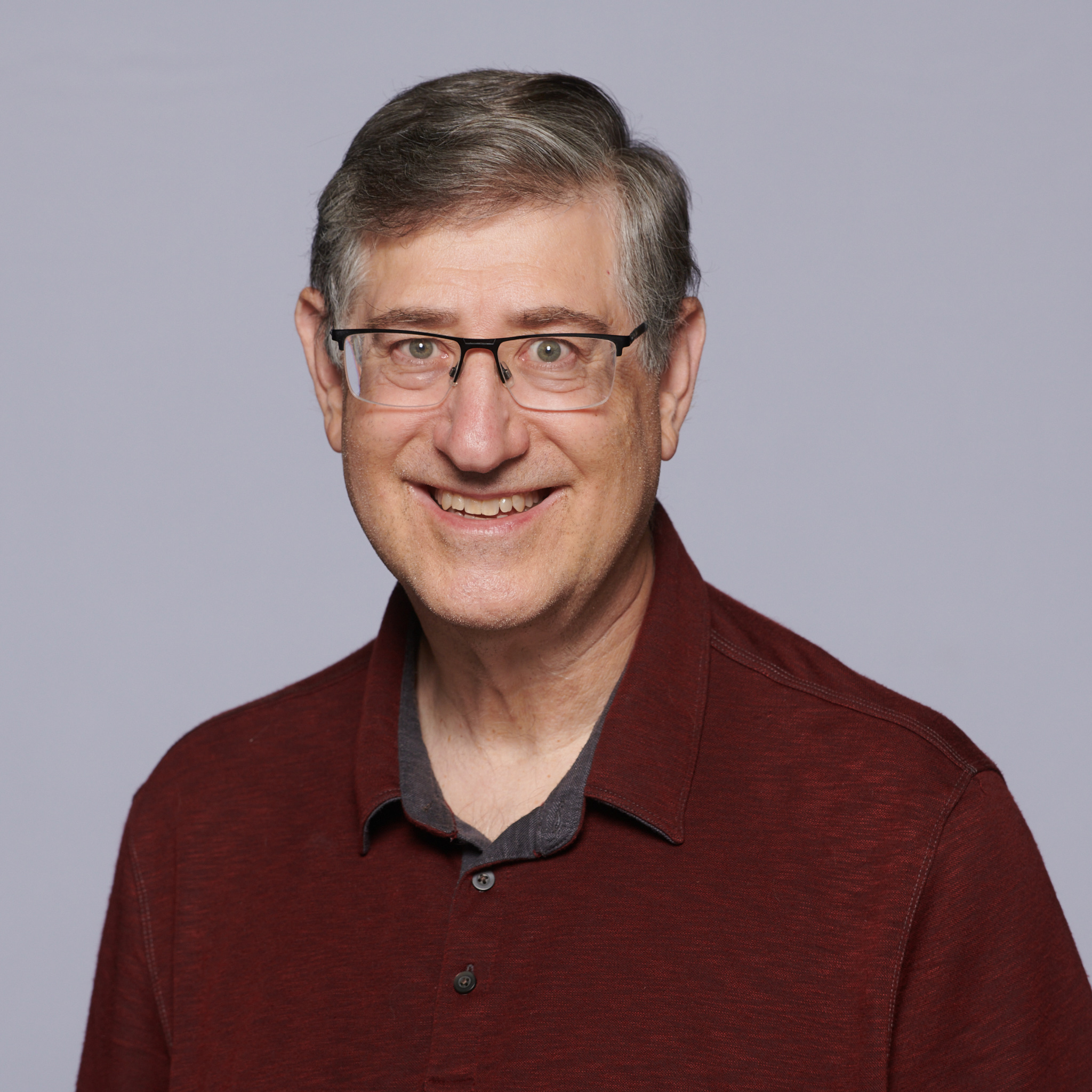 Howard Prager
Howard Prager is president of
Advance Learning Group
and an author, speaker, executive coach, and leadership consultant. His new book, "Make Someone's Day: Becoming a Memorable Leader in Work and Life," inspires managers to be great leaders. Howard received eight professional awards for creating leadership certificate programs and is a member of the Marshall Goldsmith 100 Coaches. Howard serves as the lead assessor for ANAB, instructor for the Human Capital Institute, and volunteer leader for ATD. Howard earned his MBA from the University of Michigan and BA in psychology from Northwestern University. He taught at the University of Notre Dame and St. Xavier, Roosevelt and National-Louis Universities.
"Being an organizational consultant is like being a detective — what's going on and why, and how can we make the changes necessary for a healthier culture?"
Why is it important to study organizational behavior?
I remember my professors saying OB is the most important skill people will need as managers and leaders, and yet it's the most underappreciated subject in B-school. Understanding people, teams, and organizational behavior help you to be more effective at communicating and interacting with colleagues, customers, and suppliers.
What are your day-to-day responsibilities?
I have spent 40 years in leadership and talent development internally at F500 companies, in executive education at leading business schools and independently as an entrepreneur. In this, my third business, I do leadership consulting, executive coaching, speaking, writing, subcontracting, teaching, and assessing. Subcontracting with ANAB and HCI are important parts of this work.
How did your educational background prepare you for your position?
In all my roles, knowing more about how organizations, teams, and people function is invaluable. It's the "soft" skills that give managers their biggest challenges, and I studied these people skills in school. In my profession, I'm always learning, which is really helpful to include and show how leaders can improve their skills and how organizations can improve their culture/structure/behavior.
What do you think are essential skills for professionals who manage organizational behavior? Why?
A "growth mindset," as Carol Dweck calls it. One where you believe you have the capability to continue to learn and grow. All the communication skills including listening, observing, coaching, writing, interviewing are critical, as well as an inquisitive mindset and not stopping at the first solution.
Becoming a memorable leader is also critical, and I have written an inspirational leadership book, "Make Someone's Day: Becoming a Memorable Leader in Work and Life." Readers have found this book invaluable in becoming more inspiring leaders.
How do you analyze an organization's culture?
I use a lot from Edgar Schein, the "father" of organizational culture who created the iceberg model — what do we see on top of the iceberg, vs. what's actually going on below the surface in the heart of the organization.
Schein has a new book out called "Humble Consulting." I use a mix of interviews, observations, focus groups to gather data and study artifacts, and ways people work and collaborate in their organizations. What gets spoken versus what gets rewarded.
What is the best part of your career? What is the most challenging part of your career?
I love working with different organizations and continuous learning. Organizational challenges can be very similar, but the cultures and industries could be completely different. Being an organizational consultant is like being a detective — what's going on and why, and how can we make the changes necessary for a healthier culture?
I use an OB/OD process to guide teams and boards to a desired solution. Oftentimes I'll lead meetings and retreats and am not sure what the outcome will be, but it always works and the outcome presents itself. This is both challenging – I don't know what will happen — and enjoyable — it almost always works out and teams are much better off.
How has the COVID-19 pandemic impacted your industry?
It's all online. Now I'm doing more interviews, coaching, even teaching and speaking online. That's fine in one sense: less wear and tear from travel. In another sense though, I don't get to see the interactions between people and what the physical work environment is like. That's a disadvantage, but as companies continue to shift and stay more hybrid rather than 100% of people back in the office, it's the new way of working and as OB consultants, we need to help them adapt.
What advice would you give someone who wants a career that involves organizational behavior?
This is a great profession. Realize that the finance, marketing, ops, and sales folk will make fun of you, say you're just overhead and don't add value. Yet you're like the yeast in bread — you make the whole loaf rise. Without you, the organization would be flattened.
Career Opportunities After Graduating
MBA in organizational behavior graduates can pursue various specialized and generalist management careers in business. Payscale reports that people with an MBA in organizational behavior made an average annual salary of $99,000 as of January 2022. Projected salaries vary due to factors like years of experience, job title, and geographic location.
Potential careers include human resources manager with a median annual salary of $121,220, or management analyst with median annual earnings of $87,660 in 2020. Graduates can also pursue jobs as compensation and benefits managers, or training and development managers. Below, learn more about career opportunities after graduating.
Human Resources Managers
Human resource managers oversee the administrative aspects of an organization. They coordinate employee benefit programs, oversee hiring processes, and mediate disputes between management and employees. Payroll managers, recruiting managers, and labor relations directors are types of HR managers.
Management Analysts
Management analysts, sometimes called management consultants, find ways to make organizations run more efficiently. They analyze data, conduct personnel interviews, and create solutions to problems. Management analysts need analytical, interpersonal, communication, and problem-solving skills.
Compensation and Benefits Managers
Compensation and benefits managers earned a median annual salary of $125,130 in 2020. Job tasks include overseeing work activities, creating pay and benefits plans, and preparing program budgets. Important qualities for compensation and benefits managers include leadership, analytical, and business skills.
More Information
Training and Development Managers
Training and development managers coordinate and oversee employee training programs. They earned a median annual salary of $115,640 in 2020. Some training and development manager employers prefer job applicants with an MBA and a specialization in an area like organizational development.
More Information
Professional Organizations
The resources below include some of the most helpful professional organizations for students earning an organizational behavior MBA. Learn about networking opportunities, conferences, professional development workshops, and scholarships.
A professional development organization for organization and management scholars, AOM has nearly 20,000 members globally. Members can access networking, professional services, and volunteer opportunities.
SHRM represents more than 300,000 HR professionals in 165 countries. Benefits of this membership include access to professional resources and tools, competency-based education programs, and networking opportunities.
SIOP is a professional group for people who study the science and practice of industrial and organizational psychology. Members get a quarterly journal, the weekly newsletter, training on ethical issues, and invitations to networking events.
Choosing Between Organizational Behavior MBA Programs
Choosing the right MBA in organizational behavior program depends on your goals and priorities. One student may prioritize cost, while another may make their decision based on school reputation. Below, we describe some important factors that degree-seekers should consider when comparing schools for organizational behavior degrees.
School or Program Prestige: Attending a prestigious school can sometimes offer more networking and career benefits. However, better-known programs can be more difficult to get into and cost more. Consider these pros and cons when choosing a prestigious school.
Cost: The price of an MBA in organizational behavior degree can vary significantly. Factors that impact cost include degree length, type of school (public or private), and program format (online, in person, or hybrid).
Program Length: Not all organizational behavior MBAs take the same amount of time to complete. Students hoping to graduate quicker can look for accelerated MBA program options. Others may prefer part-time, extended options to balance other commitments.
Program Diversity: Choosing a program with diverse faculty and learners offers students the chance to experience new perspectives and communicate with people from various backgrounds. It also prepares students for the diversity they will encounter in business after graduation.
The Top 5 in MBA Organizational Behavior Programs
This ranking describes five of the best online MBA programs in organizational behavior for 2022. We compile our rankings based on a rigorous, data-based analysis. Learn more about our methodology by visiting the link below.
Common Questions About Organizational Behavior
How does psychology play a role in organizational behavior?
Psychology plays a significant role in organizational behavior. Some schools even offer an MBA in organizational psychology. We can use psychological theories to analyze and interpret why people act the way they do and how that impacts organizations.
Is an MBA in organizational behavior the same as an MBA in behavioral science?
Aspects of the two degrees may overlap and lead to similar careers, but an MBA in organizational behavior is not the same as an MBA in behavioral science. Behavioral science focuses on how people within organizations make decisions. Organizational behavior emphasizes how organizations function as a whole.
What can you do with an MBA in Organizational Behavior?
An MBA in organizational behavior prepares graduates to apply for jobs like human resources manager, management consultant, and compensation and benefits manager. Other career possibilities include training and development managers or top executives.
Why is studying organizational behavior important?
Studying organizational behavior is important because it can help businesses operate more effectively and efficiently. By identifying organizational behaviors that negatively impact business, we can come up with solutions to problems and find better ways to do things.
Featured Image: FG Trade / E+ / Getty Images
Search Programs by Concentration
View schools and degrees from across the country.
Find the right program to advance your career.