OnlineMBA.com is an advertising-supported site. Featured or trusted partner programs and all school search, finder, or match results are for schools that compensate us. This compensation does not influence our school rankings, resource guides, or other editorially-independent information published on this site.
Are you ready to discover your college program?
Credit: Hinterhaus Productions / DigitalVision / Getty Images
Women are taking more and more roles in law and medicine, but the number of women in business still lags. Lack of women's representation may dampen corporate creativity and facilitate high employee turnover.
For example, though women make up 42% of business school students in the U.S., they hold just 41 CEO positions at Fortune 500 companies.
Women in business who overcome traditional barriers can help influence change in corporations and small businesses. For many women, an MBA marks the first step to business leadership. MBAs can help students expand their personal network, compete for executive roles, and master complex business concepts.
Many women face challenges when considering an MBA. Some worry about financing. Others are concerned about getting mentors or forging new career paths. The resources on this page can direct women toward scholarship opportunities and mentoring organizations. Women and those interested in supporting them can use this page to learn about the future of gender equity in business.
Why Women Need Resources
Medical programs and law programs enroll equal numbers of men and women overall. Up until the pandemic, however, MBA programs failed to achieve this. Part of the problem is how society views business-focused women.
Cultural conversations about women in business tend to focus on balancing motherhood with career. This assumes women are by default concerned with motherhood and places more caretaking responsibilities on women than on other genders.
Some resources, like financial aid programs, work to increase the number of women in business. For instance, federal dollars can provide loans specifically to women entrepreneurs. Likewise, professional associations offer opportunities to learn, develop relationships, and access top corporate jobs.
Other resources, like publications and mentorship programs, educate students and job-seekers about fields that have historically failed to attract women. For example, women are underrepresented in technology and logistics. Women can leverage certain resources to learn more about accessing careers in these fields.
MBA Scholarships for Women
Universities, corporations, and nonprofits offer MBA scholarships for women. Though not exhaustive, the list below provides a helpful assortment of scholarships. Many of these work to improve diversity in MBA programs. Women considering business school can use this list to start their financial aid research.
Business Mentorship Programs for Women
Sponsored by several statewide partners, this program matches new women entrepreneurs with seasoned executives. The goal is to help women flourish in business. VCWoman Achieve's inaugural program launches in January 2022. Mentors and mentees meet at least one hour a month for 12 months. VCWoman Achieve welcomes applications from Arkansas residents.
WE Connect Mentors matches women entrepreneurs with women executives across all five boroughs in New York City. The program accepts applicants with demonstrated success across a variety of industries, backgrounds, and business life cycles. NYC Department of Small Business Services manages WE Connect Mentors through a public-private partnership.
A training and financial support organization for women business owners, Women Venture offers a small business essentials course for aspiring entrepreneurs. The course includes a mentoring component. Mentors must have three or more years of business experience and commit to at least three one-on-one meetings with their mentees.
Based in Frederick, Maryland, Woman to Woman Mentoring offers three distinct mentoring programs for women in Frederick County. General professional mentoring and mentoring for women in STEM fields are free of cost. The mentoring circles program allows participants to serve as both mentors and mentees at the same time.
In partnership with the U.S. Small Business Administration, SCORE Partnership offers a plethora of programs for women entrepreneurs. The organization provides free mentoring. Its mentor/mentee relationships last as long as necessary, ranging from just a few sessions to several years.
Resources for MBA Graduates
The only dues-based organization representing women business owners across an array of industries, NAWBO offers training, advocacy, and conferences for members. The average NAWBO member has owned her business for 10 years. Thirty-nine percent of members hold postgraduate degrees.
A network of 14 regional partner organizations, WBENC administers a certification program for women-owned businesses. Certification validates that a woman holds unfettered control over at least 51% of a business. WBENC offers access to suppliers, a support network, and marketing opportunities.
A women-owned executive search firm, WSS Executive Search recruits and places women in executive positions at corporations across the U.S. and around the world. The firm reviews resumes, coaches job-seekers, and matches qualified women with senior-level leadership positions. WSS Executive Search also offers a newsletter for candidates.
The U.S. Small Business Administration strives to direct at least 5% of federal contracting dollars to women-owned small businesses annually. Women whose businesses could acquire federal contracts may work with this women-owned small business federal contracting program. The program provides assistance in competing for funds set aside for the program.
Founded in 1939, ABWA offers education and networking support for women business leaders. The organization hosts more than 5,000 business and networking events across the U.S. each year. ABWA also partners with other organizations to develop programming that helps improve women's lives.
Easy-Access Business Resources for Women
Rooted in the bestselling book by Sheryl Sandberg, Lean In helps women support one another. The organization also works with companies to challenge bias. More than 50,000 women in 184 countries have founded Lean In circles. The organization engages in research on women in the workplace and provides data-driven recommendations for improvement.
Founded by American businesswoman Sophia Amoruso, Girlboss provides a place for women to connect, ask questions, and share ideas. Girlboss members include entrepreneurs, executives, gig workers, freelancers, and side-hustlers. The organization also offers a podcast, newsletter, blog, and job search function where members can post and share openings.
Released six times a year, Harvard Business Review specializes in presenting original ideas and classic strategies on leadership and business. Online subscribers can read both contemporary and archived pieces. They can also access reading lists, webinars, videos, podcasts, and case studies relevant to business leadership. The publication began in 1922 and now has a circulation of 250,000.
Written by Minda Harts, an assistant professor of public service at NYU's Robert F. Wagner Graduate School of Public Service, this book equips women of color with the skills they need to overcome the unique barriers they face.
Former Popeye's CEO Cheryl Bacheldertook the struggling restaurant franchise from an industry has-been to an industry powerhouse. This book tells her story. Bachelder's message focuses on how focusing on others as a leader can transform an organization.
This newsletter from Fortune was written and compiled by a woman, Ellen McGirt. raceAhead approaches business news through an intersectional lens, focusing primarily on race but also considering women's and gender issues.
Demographic Changes of MBAs for Women
Medical and law schools may have achieved equitable enrollment numbers for women and men, but business schools lagged behind until recently.
According to the Graduate Management Admissions Council, 60% of MBA programs saw an increase in applications from women during 2020.
As many women began working from home during COVID-19, business school applications soared. According to the Graduate Management Admissions Council, 60% of MBA programs saw an increase in applications from women during 2020. This may lead to more women enrolling in MBA programs.
Future of Women in Business
Women-owned businesses are growing twice as fast as all businesses nationwide. Nearing 13 million, they now represent 42% of all businesses, employ 9.4 million people, and generate $1.9 trillion in revenue. The fastest growing and most profitable women-owned businesses concentrate in mid-size states and metro areas.
From 2014-2019, women-owned businesses increased by 21%. All businesses together grew at a rate of just 9%. This may prove particularly good news for women and those who invest in them.
According to data from Boston Consulting Group, women-owned businesses generate 10% more revenue over five years than businesses owned by men.
From 2014-2019, women-owned businesses increased by 21%. All businesses together grew at a rate of just 9%.
Women have also demonstrated an increased interest in entrepreneurship, and especially side hustles. African American women are particularly active in starting new ventures, according to research from American Express.
Closing the gender gap between women and men affects more than just economics. Women-owned businesses tend to have happier employees who may stay longer. These businesses also draw more diverse pools of talent. Diverse perspectives enrich businesses by ensuring wider varieties of perspectives, problem-solving ideas, and skills.
FAQ About Women in Leadership
How many MBAs are women?
Traditionally, fewer women than men have enrolled in business school. Still, 2021 has proved to be a record year for women's enrollment at top business institutions. According to Forte Foundation research, 41% of business school enrollees are women.
Do programs offer full MBA scholarships for women?
Universities, nonprofits, and corporations offer financial support to women earning their MBAs. Our list of scholarships provides a good place to start research on potential financial benefits and how to apply for funding.
Are MBA graduates successful?
MBA graduates earn a median annual salary of $115,000. Executive MBAs and MBAs from top business schools may earn more. An MBA can also help professional business people accelerate their careers, work in emerging sectors, or future-proof their skills.
Reviewed by: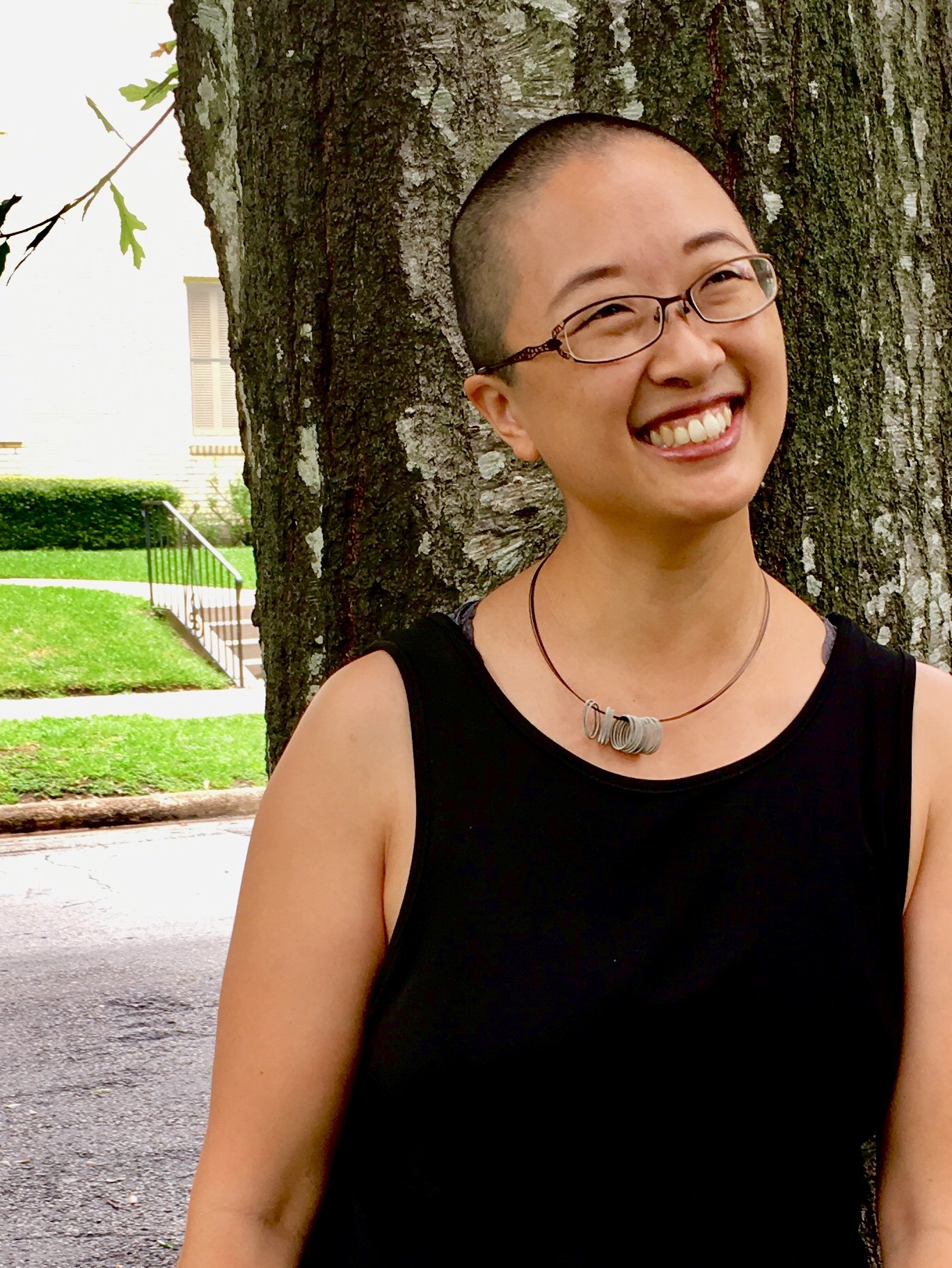 Angelique Geehan
Angelique Geehan works to support and repair the connections people have with themselves and their families, communities, and cultural practices. A queer, Asian, gender binary-nonconforming parent, Geehan founded Interchange, a consulting group that offers anti-oppression support. She organizes as part of several groups, including the National Perinatal Association's Health Equity Workgroup, the Health and Healing Justice Committee of the National Queer and Trans Asian and Pacific Islander Alliance, QTPOC+ Family Circle, and Batalá Houston.
Angelique Geehan is a paid member of the Red Ventures Education freelance review network.
Page last reviewed Dec. 2, 2021
Featured Image: Hinterhaus Productions / DigitalVision / Getty Images
Search Programs by Concentration
View schools and degrees from across the country.
Find the right program to advance your career.